According to John Davis, an expert at supply chain risk analysis firm Everstream Analytics (USA), this spring and summer rainfall in Panama has reached its lowest level since the beginning of this century.
In particular, the lack of rain caused the water level of the Panama Canal to drop, forcing authorities to limit the daily volume of ships and the maximum depth of water for ships. Last week, according to CNN, the Panama Canal Authority announced that the measure would remain in place for at least another 10 months due to a prolonged drought.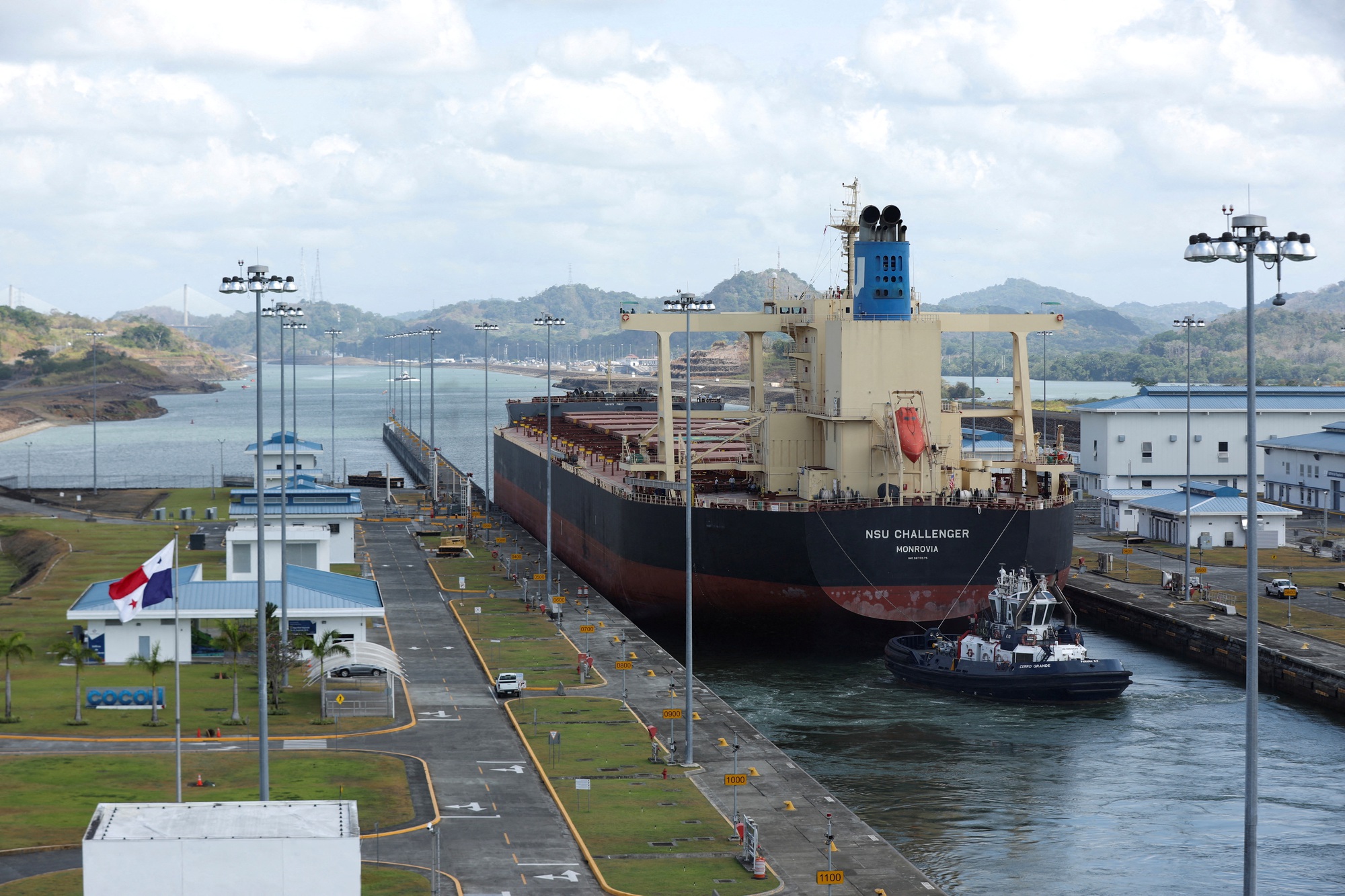 A cargo ship passing through the Panama Canal Photo: Reuters
This is seen as an attempt to retain water in the Panama Canal ahead of the next rainy season. Much of Central America, including Panama, has been hit by severe drought in recent months and El Niño weather events could worsen the situation.
The Panama Canal is an artificial waterway that connects the Atlantic Ocean to the Pacific Ocean, dividing North and South America. The canal greatly reduced the travel time for ships between the Atlantic and Pacific Oceans, as well as avoiding other longer and more dangerous routes.
According to statistics, in 2022 more than 14,000 ships have passed through the Panama Canal. Wherein, container ships make the most use of this waterway to transport more than 40% of consumer goods traded between Northeast Asia and the US East Coast. Shipping lines have been forced to offload cargo or consider alternative routes to comply with the above restrictions.
In the short term, manufacturers, retailers and consumers in the US are unlikely to suffer much. However, in the long run, the risk of disruption to global supply chains will increase. Marsh Risk Consulting (USA) expert Janelle Griffith warned that if one part is blocked, the rest of the supply chain is automatically affected.
hoang phuong