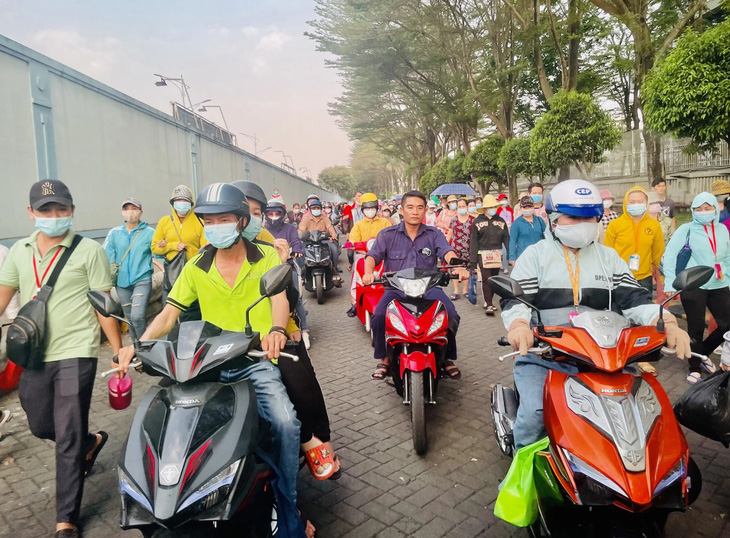 Thus, in a total of three cuts, Pouen spent 1,129 billion VND to support the more than 9,200 workers who lost their jobs. So far, there are about 39,500 people in the company.
Specifically, in the May 2023 cut, the company paid 689 billion VND (the highest figure was 452 million VND) to support the cut of about 5,700 workers. In the last cut, in February 2023, the company paid 275 billion VND (the highest individual received 379 million VND) for about 2,400 employees.
In third cut in August 2023 due to tough orders,

pouen

Agreed to terminate contracts with approximately 1,200 employees.

On August 26, the company held a meeting with the employees to announce the related allowance arrangements. Employees who quit their jobs are given 0.8 months salary for every working year. The pay level is calculated based on the average earnings of the last 6 months prior to retirement.

The company implements the agreement on the principle that workers are voluntary, not forced. Employees who are pregnant, on maternity leave, nursing children below the age of 12 months, difficult cases such as poor households, disabled workers, single family cases (spouse, parents, children , siblings, siblings) children…) are not included in this. Agreement to terminate the contract, unless the employee himself proposes it.

The total amount to be paid in this third installment is VND 165 billion. Wherein, the highest recipient is about 370 million VND, the lowest 18.8 million VND belonging to the group of new workers entering the factory.
Pouen Vietnam supports an average of 133 million VND/person
Pouyuan Vietnam Co., Ltd. (Binh Tan District, Ho Chi Minh City) belongs to Taiwan Pou Chen International Group, in shoe manufacturing, operating since 1996. At its peak, the company had around 80,000 employees.
During the COVID-19 pandemic, Pouyuen also made similar reductions in June 2020 with around 2,000 workers as production decreased.
The average amount of aid received by employees is approximately VND 133 million. The expected payment date is September 22, 2023.