In her first comment on the possibility of Mr Thaksin applying for royal clemency, Ms Patongtorn insisted it was her father's decision. Ms. Patongtorn said Thaksin himself would pursue the matter.
Ms Patongtorn told reporters: "The process of applying for a royal clemency takes time. The choice of timing and process is up to my father."
Ms. Patongtorn, a senior member of the Phu Thai Party, shared the above a day after visiting her father in the hospital.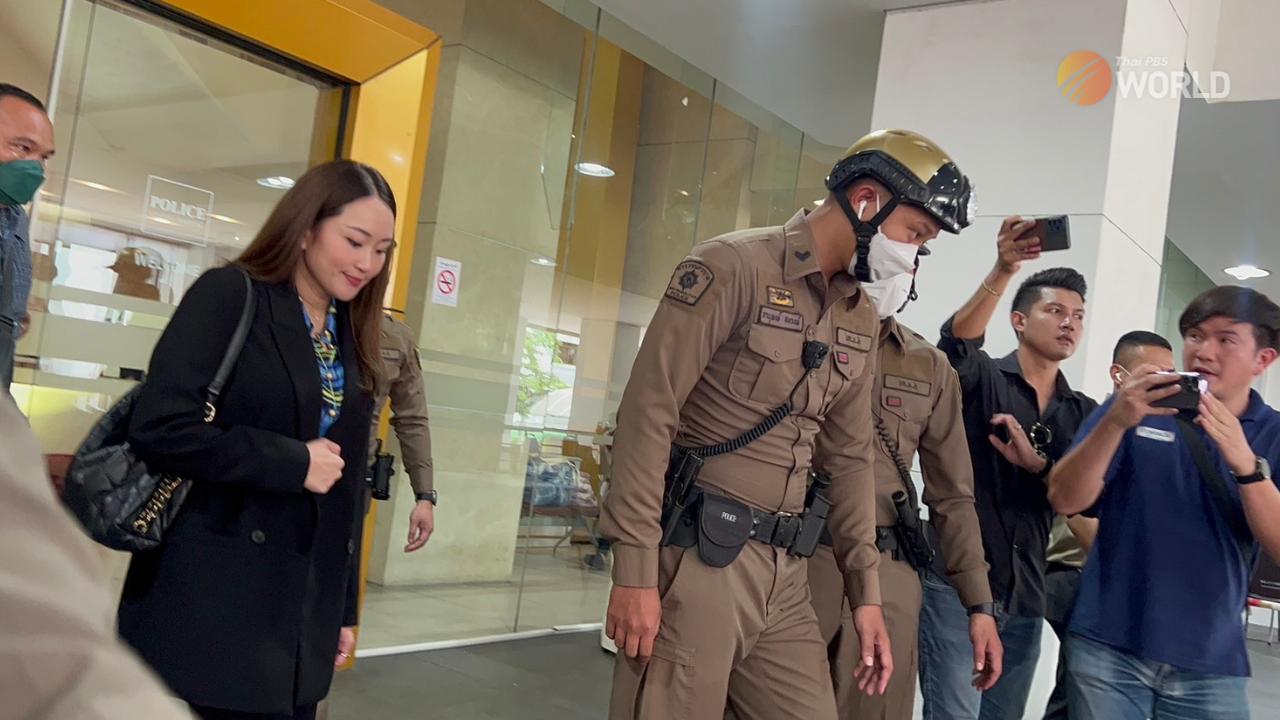 On 28 August, Patongtarn went to visit her father. Photo: Thai PBS World
Mrs. Patongtarn went to see her father with a lawyer. according to website thai pbs worldMs. Patongtarn met Mr. Thaksin at approximately 13:00 (local time) on 28 August and left approximately 40 minutes later. Currently, 10 people are allowed to meet Mr Thaksin for 40 minutes a day.
Ms Patongtorn said she was concerned about Mr Thaksin's heart condition. "The doctors are keeping an eye on everything," Ms Patongtorn said. He said that his father was very stressed and tired.
Meanwhile, Mr Thaksin's lawyer Vinay Chatmontry told reporters that the former prime minister was under close medical observation and his condition remained critical.
August 28 is the first day the Department of Corrections has allowed Mr. Thaksin to meet. Former Prime Minister Thaksin is currently located in the Intermediate Care Unit (IMCU) on the 14th floor of the Police General Hospital's Maha Bhumibol Ratchanusorn building.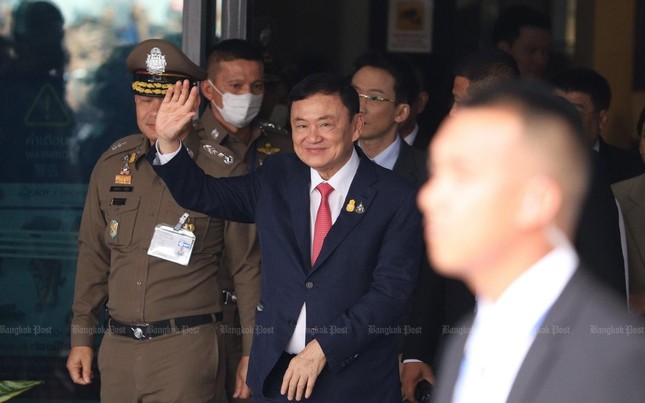 Thaksin returned home on 22 August. Photo: Bangkok Post
Thaksin, the 74-year-old former prime minister, was admitted to hospital last week on his first night in prison due to chest pains and high blood pressure.
Mr. Thaksin returned home on 22 August after years in exile abroad. He was arrested and sentenced to eight years in prison on charges of conflict of interest and abuse of power. On 23 August he was transferred from the Bangkok Detention Center to the Police General Hospital in Bangkok.
Many people think that even though Mr. Thaksin is the subject of punishment, he is being treated like a VIP by the Department of Corrections and other officials.
In response to public criticism, the Department of Corrections reported that Mr. Thaksin was being treated for a number of conditions, including hypertension, myocardial ischemia, spondylolisthesis, pulmonary fibrosis, and heart disease. That's why special monitoring is needed on it.
The Department of Corrections said the Department of Corrections hospital was not fully equipped to treat the life-threatening heart condition, so it decided to transfer Mr. Thaksin immediately.
An anti-Thaksin group has filed a complaint to prevent the former prime minister from seeking a royal pardon. This group believes that persons involved in corruption cases do not deserve leniency.