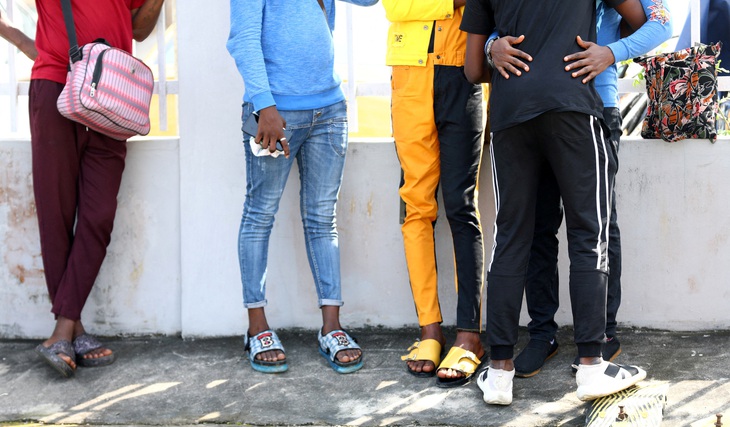 Reuters news agency reported on August 30 that Nigerian police raided a same-sex wedding in the city of Warri in southern Delta state and arrested 67 people.
A spokesman for the Delta State Police, Mr Adafe Bright, did not say when the incident took place, but said the ceremony was attended by a man disguised as a woman.
Mr Bright said police had pursued and arrested a total of 67 suspects accused of organizing and attending same-sex weddings. Those arrested will soon be charged in court.
Apart from this, the Nigerian police is also making efforts to arrest the suspects who fled from the spot.
In Nigeria, as well as in most other African countries, homosexuality is often considered unacceptable. The country's anti-gay law officially went into effect in 2014, despite condemnation from the international community.
Although cross-dressing is not illegal, it is considered stigmatizing in Africa's most populous country.
Nigeria's anti-gay law bans gay marriage, same-sex relationships and membership of gay rights groups.
Violators of this law can be sentenced to up to 14 years in prison.
(TagstoTranslate)LGBT+