Typhoon Saola is packing winds of more than 200 km/h, threatening to impact manufacturing centers in the Hong Kong Special Administrative Region and nearby Guangdong province. China's typhoon warning system consists of 4 levels, with red being the strongest, followed by orange, yellow and blue.
The China National Meteorological Center estimates that Typhoon Saola will reach the area from Hui Lai district of Guangdong province to the Hong Kong Special Region between the afternoon and night of September 1.
Notably, Saola would be one of the five most powerful typhoons to hit Guangdong since 1949. The storm will bring heavy rain and wind to some areas of Guangdong and Fujian provinces. Precipitation in some areas can range from 100 – 220 mm.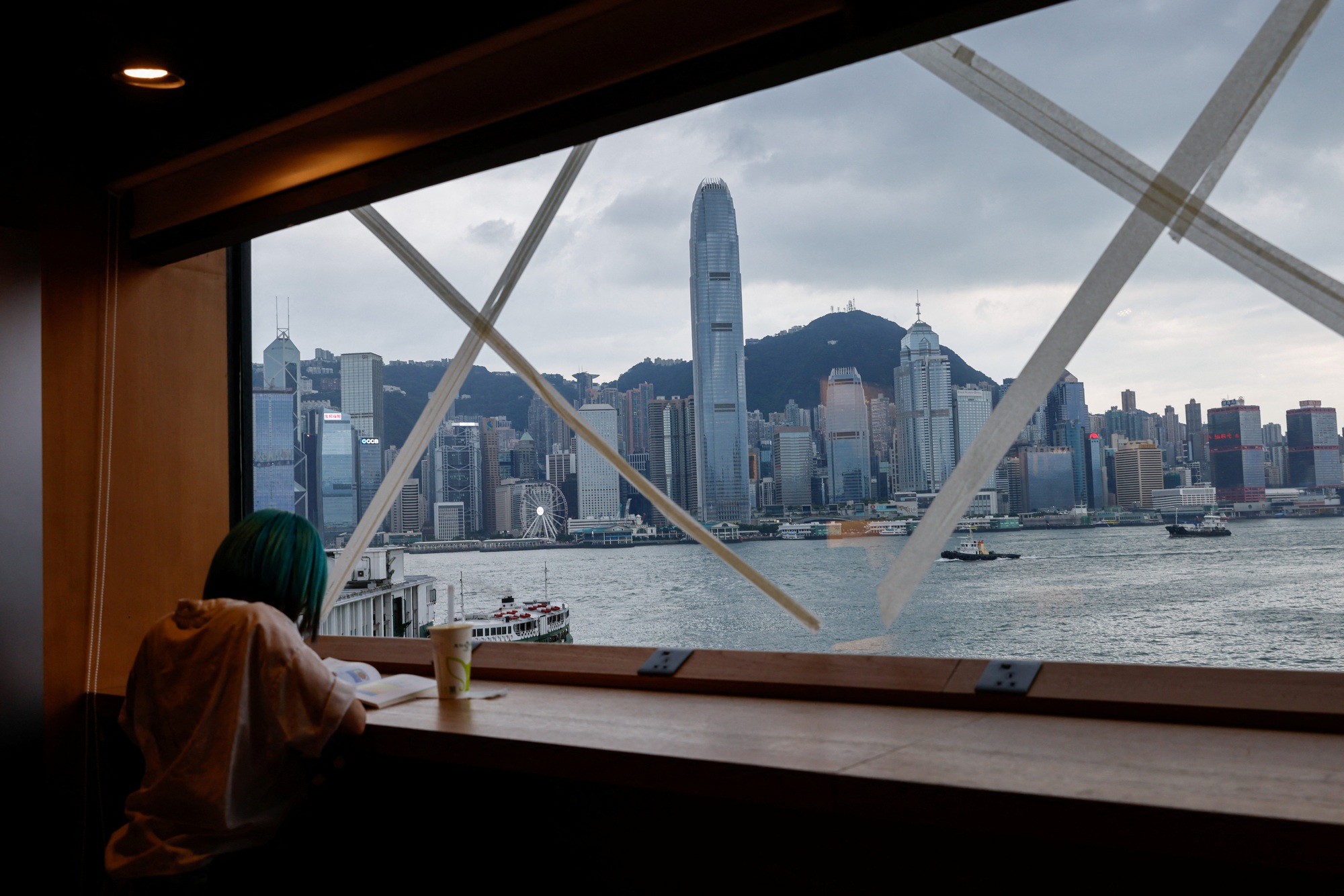 The window of a bookstore in Hong Kong (China) was reinforced on August 31 to deal with Typhoon Saola Photo: Reuters
The government of Shenzhen in Guangdong province lowered the typhoon warning level to yellow (the second lowest) on the afternoon of August 31 and also closed schools. China Railway Corporation has stopped providing service on some major transportation lines. Shanghai also suspended trains to Guangdong.
On the same day, the Hong Kong Weather Forecasting Department issued a warning for Typhoon Saula, and predicted that wind speeds could reach their highest levels over land and surrounding waters on 1 and 2 September.
according to page bloombergThe Hong Kong government said they may close the city, including the stock market, on 1 September. Saola could be the most powerful typhoon to hit Hong Kong since Typhoon Mangkhut devastated the city five years ago, damaging infrastructure and flooding many areas.
Earlier, Typhoon Saola had flooded about 200 cities in the Philippines and displaced about 50,000 people. Due to this storm that came on August 30, there were heavy rains and winds in some areas of Taiwan (China) and traffic was disrupted.
hoang phuong