South African Emergency Management Agency spokesman Robert Mulaudzi said that in addition to the 52 deaths, 43 others were injured in the fire that broke out on the morning of August 31. He said that the death toll may increase.
"Search and rescue operations are ongoing. Firefighters are moving throughout the building. So far 52 bodies have been pulled out. There may be more people trapped inside" – he announced Mulaudzi.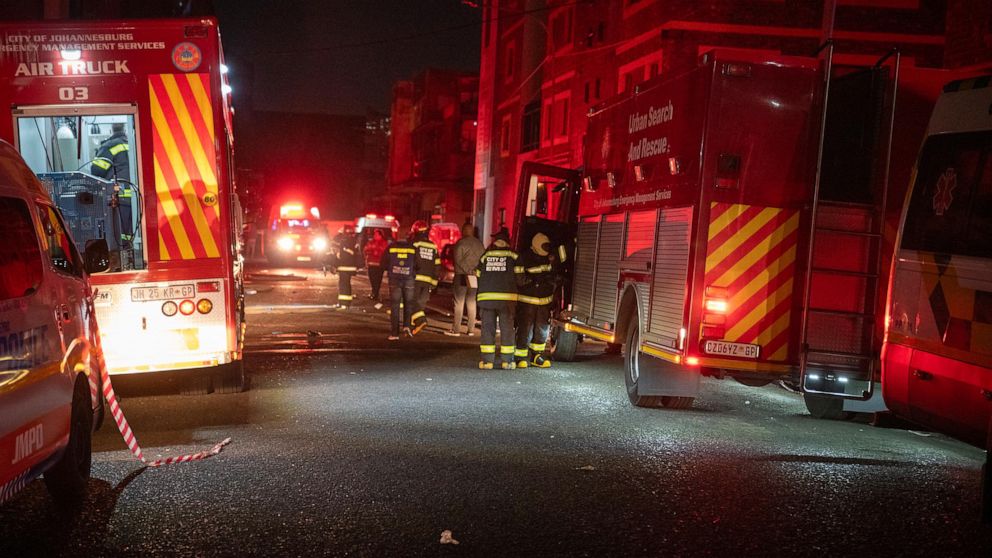 At least 52 people have died in a fire in a high-rise building in Johannesburg, South Africa's largest city. Photo: AP
The fire has largely been extinguished, but smoke is still billowing from the windows of the blackened building in central Johannesburg, according to local officials.
Rows of sheets and other materials were seen hanging from some windows. It is not clear whether people use them to escape from fire or to save their property.
Mr Mulaudzi said the building was an "informal settlement" where homeless people came to find accommodation without any formal lease. Which makes it difficult to find.
Eyewitnesses estimate that 200 people lived in the building.
Pham Nghia