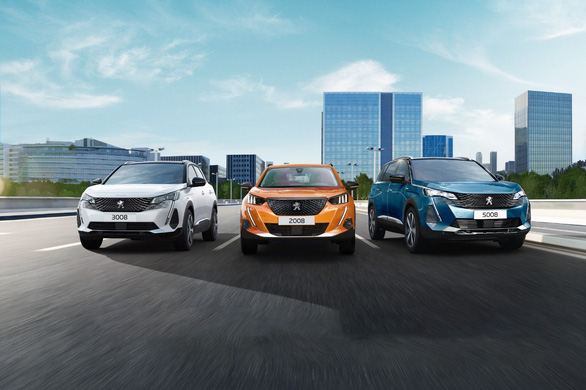 The set of 3 Peugeot SUVs includes the Peugeot 2008, Peugeot 3008 and Peugeot 5008
With a desire to provide customers with the best opportunity to purchase high-end SUV models from Europe, THACO AUTO applies a number of attractive incentives to the Peugeot SUV trio, which includes the Peugeot 2008, Peugeot 3008 and Peugeot 5008. The program is applicable as per the brand terms and conditions.
Opportunity to buy European range Peugeot SUV models
Accordingly, customers purchasing the B-SUV Peugeot 2008 model will receive a discount of up to 30 million VND, with the car costing only 709 million VND after incentives.
Since its launch, this urban SUV model has attracted the attention of customers thanks to its youthful, unique appearance and modern 3D i-Cockpit interiors. Peugeot 2008 is powered by Turbo Puretec 1.2 engine producing a maximum power of 133 HP at 4,000 rpm, which provides a pleasant driving experience and efficient fuel economy.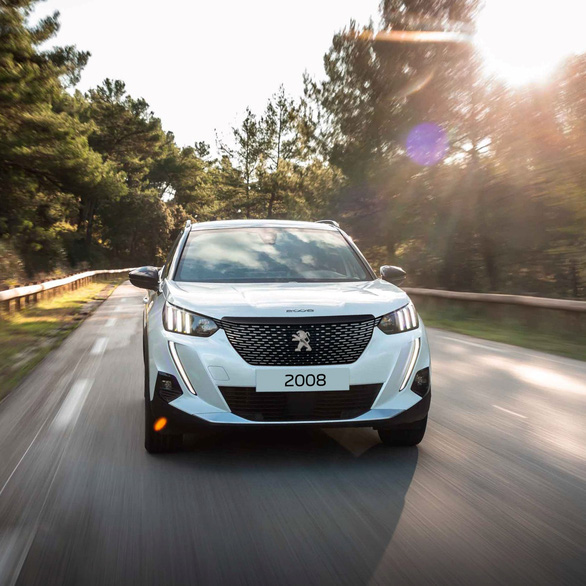 Peugeot 2008 – young, stylish urban SUV
For the Peugeot 3008, customers who own the car will enjoy incentives ranging from 20 to 40 million VND depending on the specific variant. Thus, the post-preferential price of the C-shaped SUV is only from 899 million VND.
The Peugeot 3008 has a sporty, dynamic design due to the unique raised lines on the body in combination with modern, stylish LED lighting. In addition to functional equipment, the "French Lion" also earns points due to its smooth operation.
The Peugeot 3008 has won many international awards and is always on top of sales in the European SUV segment in Vietnam.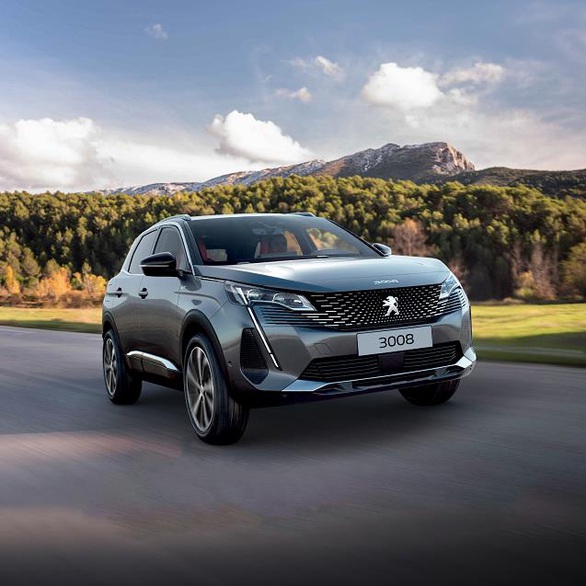 Peugeot 3008 is currently offering incentives up to 40 million VND
The Peugeot 5008 D-shaped SUV is eligible for 40 million VND incentives for all versions. The Peugeot 5008 has a beautiful appearance and excellent technical equipment in the segment, in particular: a 10-speaker Focal sound system with amplifier to help bring a vivid sound experience, massaging seats and chairs. Electric adjustment contributes to improving convenience and comfort for the occupants of the car…
With its stunning design, spacious interior and advanced safety technology, the Peugeot 5008 has become the top choice for business customers and families.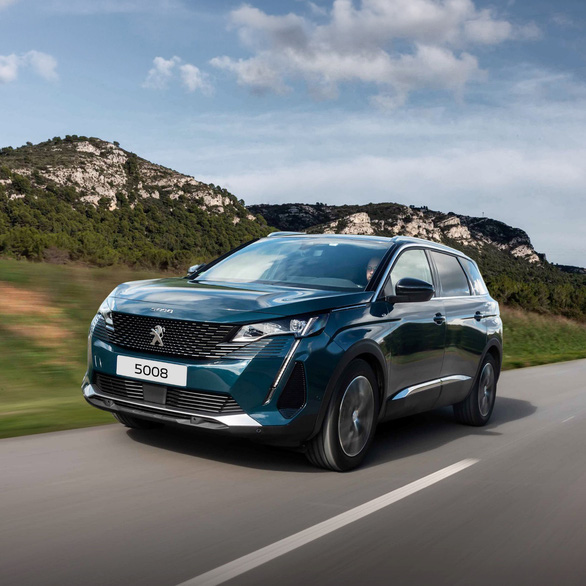 Peugeot 5008 – high-end SUV for businessmen and families
Apart from the brand's incentive programme, customers also benefit from a 50% reduction in registration fees from the government for domestically assembled car models when purchasing the car this time. Peugeot is the only European brand that applies a standard 5-year genuine warranty policy.
In addition, Peugeot also offers specific customer service services such as: "Mobile Service" – mobile customer service service and "Mobility Service" – service to assist customers with travel costs during their stay. The vehicle is subject to warranty and maintenance.
With many attractive promotions and quality aftersales service, this is a golden opportunity of the year for customers to purchase high-end European car models at the best prices in the Vietnamese market.
For more detailed information peugeotPlease contact:
• Hotline: 1900 1101
• Website: https://www.peugeotvietnam.vn/
• fan Page: https://www.facebook.com/Peugeotvn
(TagstoTranslate)Thaco(T)Thaco Auto(T)Peugeot(T)SUV Models(T)Registration Fee(T)Fuel Economy