Mr Utkin, 53, died along with nine other people – including his superior Yevgeny Prigozhin – in an unidentified plane crash in midweek.
Mr Utkin was buried in the Moscow suburb of Mytishchi in a quiet funeral, according to online news channel Shot. Russian military police blocked the area where the funeral took place.
Before helping establish Wagner as Prigozhin's right-hand man, Utkin served as a special forces officer in Russia's military intelligence service (GRU), holding the rank of lieutenant colonel.
Mr Utkin and Wagner supported Russia's military operations in Syria and Ukraine. He had a photo taken with Russian President Vladimir Putin in the Kremlin in 2016.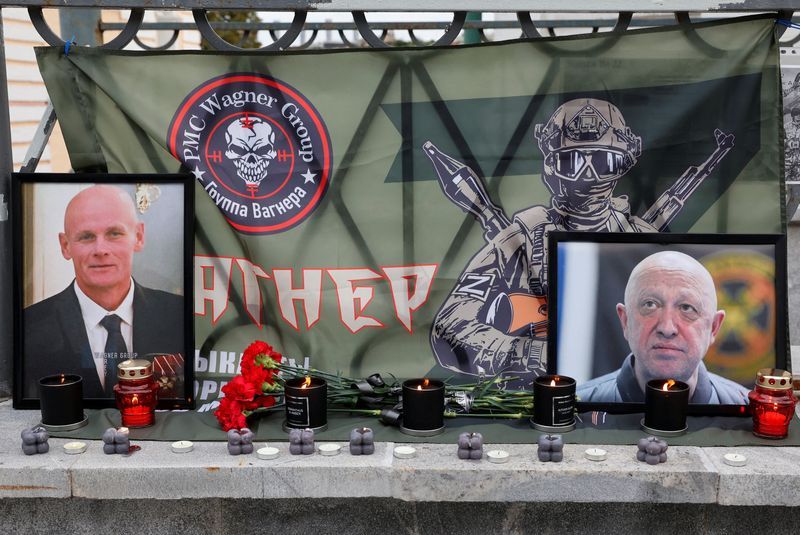 Portrait photograph of Mr Utkin (left) and Mr Prigozhin (right) at a memorial site in Moscow on August 24. Photo: Reuters
In late June, a source told Reuters that Mr. Utkin was the leader of an armed convoy of rebel Wagner members headed toward Moscow.
The brief rebellion was initiated by Prigozhin to demand the resignation of the Russian military leadership over the failures of the "special military operation" in Ukraine.
Before Mr. Utkin, Wagner's leader Mr. Prigozhin was buried in a similarly discreet ceremony in his hometown of St. Petersburg on August 29, a stark contrast to their discussion on social media.
Pham Nghia