On the evening (local time) of 31 August, the Bangkok Post quoted Mr. Wisanu as saying that he neither confirmed nor denied the information that "Mr. Thaksin's application for pardon has been submitted". Mr. Visnu only said that the above amnesty application "has not yet reached him" and "does not know whether it has been submitted or not".
Earlier, on 29 August, Mr. Thaksin's lawyer, Vinyat Chartmontry, announced that the necessary documents were being prepared to support Mr. Thaksin's pardon application. Mr. Thaksin was sentenced to 8 years in prison in 3 separate cases.
According to Mr. Visanu, the pardon application for transfer to the Thai Correctional Department would be submitted by the prisoner himself to the prison warden. After that, this department is responsible for transferring the application to the Minister of Justice so that the Minister of Justice can request the Prime Minister to submit an application for royal assent.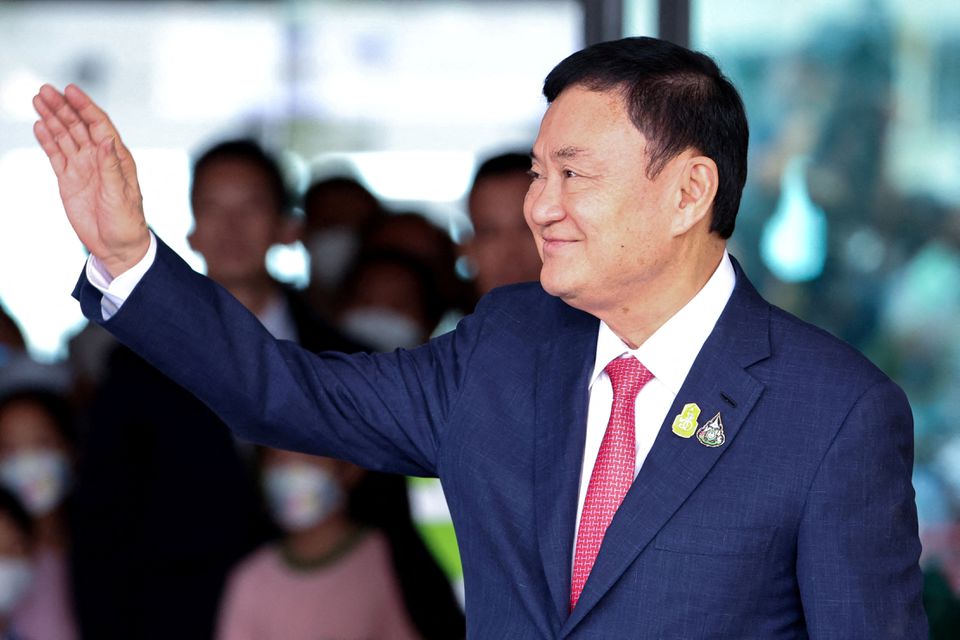 Former Thai Prime Minister Thaksin Shinawatra at Don Mueang airport on August 22. Photo: Reuters
Asked who was likely to receive Mr. Thaksin's pardon application – outgoing Prime Minister Prayut Chan-o-cha or Prime Minister-elect Sretha Thavisin – Mr. Wisnu said that if the pardon application reaches him now, it will be sent to Mr. Prayut will be sent. However, the pardon application will be forwarded to Mr. Shretha as soon as the new cabinet takes over.
If not approved, Mr. Thaksin would have to wait another 2 years before applying for pardon again.
In another development, political activist Srisuwan Janya petitioned the Lokpal to investigate state officials accused of favoring Mr. Thaksin.
"Since Mr. Thaksin returned to Thailand on 22 August after several years in exile abroad, he was given special treatment as if he were an important figure when in fact he was still a fugitive".
Mr. Srisuwan asked the Ombudsman's Office to investigate all state officials involved in the allegations of granting special privileges to Mr. Thaksin, including officials from the Royal Police, the Department of Corrections and the Police General Hospital.
Pham Nghia