"Having captured the edge of Robotyn, we are opening the way to Tokmak and ultimately to Melitopol and the administrative border with Crimea," Ukraine's Foreign Minister Dmytro Kuleba said during a visit to France.
Kiev launched a counteroffensive in June after receiving weapons supplied by the West and creating counter-offensive battalions.
The counteroffensive has been costly and volatile, but Ukrainian forces this week claimed to have overrun key Russian defenses, capturing the village of Robotyn in the Zaporizhia region.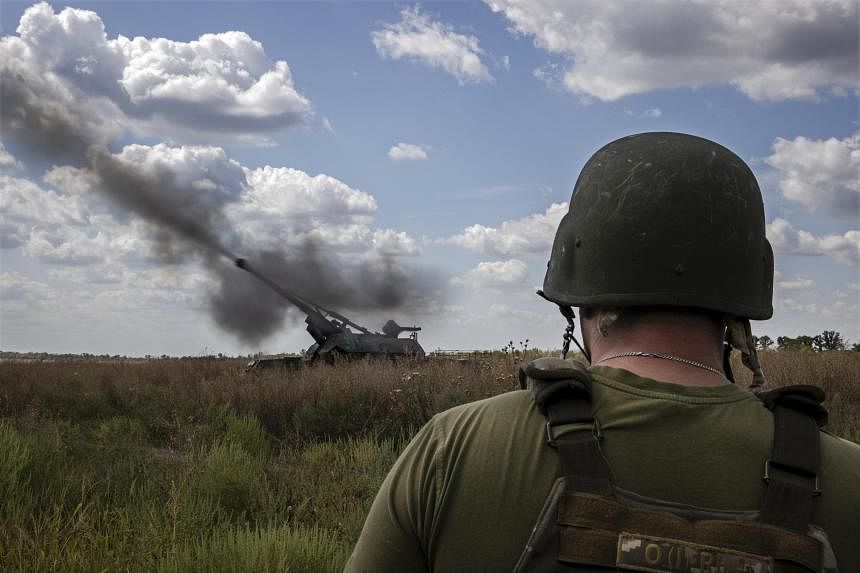 Ukrainian troops fired self-propelled artillery at Russian positions in the Donetsk region – eastern Ukraine. Photo: NYTIMES
Foreign Minister Dmytro Kuleba's comments came as Ukraine suffered its "strongest" air attack on the capital in weeks. In contrast, Russia also recorded a drone attack targeting military aircraft in the north-west of the country.
In an effort to support Ukraine, the US announced a new $250 million security assistance package to address the country's critical security and defense needs on the battlefield.
The highlight of the latest round of US military assistance is the AIM-9M missile, a vital missile for Ukraine's air defense system.
According to RRT News, this weapons and equipment package includes ammunition for the High Mobility Artillery System (HIMARS), 155 mm and 105 mm artillery shells, mine clearance equipment and Javelin anti-tank weapon system, systems, other anti- Armored missiles are also included. , more than 3 million rounds of ammunition for small arms, ambulance, demolition ammunition to overcome obstacles, as well as spare parts, service, training and transport transfer.
This is the 45th aid package from President Joe Biden's administration to Ukraine from the Defense Department's equipment warehouse through August 2022.
Meanwhile, according to RT, German Prime Minister Olaf Scholz said on August 30 that Germany plans to focus on providing artillery, ammunition and air defense systems to the Ukrainian army.
Mr Scholz said Berlin wants the weapons it sends to Kiev to be "immediately effective", adding that most Germans support the government's "cautious" policy towards Ukraine. According to Mr. Scholz, Germany is the second largest arms supplier to Ukraine after the United States.
Mr Scholz also mentioned the types of weapons that Berlin has provided to Kiev, including tanks and US-made air defense systems such as the IRIS-T and Patriot, adding that the country has always been willing to send such weapons to Kiev. Is trying. Weapons can make a difference on the battlefield.