Aston Martin supercar parked on the road has "special soft-top mode" on in the rain – Video: TikTok
Driving a convertible on the highway in the rain is actually a minor thing. Due to the vehicle's power and extremely high speed combined with road design, it is almost impossible for rain to fall into the cabin.
But if the supercar is moving or stationary on the road, it's a completely different story. In that "difficult" situation, the rich also have to find quick "fire-fighting" solutions.
Some people have decided to convert their supercars into a "soft-top" version to prevent water from getting inside and damaging the expensive cabin. The "soft roof" they use are umbrellas.
An Aston Martin is parked on an affluent street in Mayfair, central London, England, amid rain. The two-seat Aston Martin V12 Speedster is a completely roofless version, so the roof button cannot be pressed like some other convertible vehicles.
But the owner of this sports convertible is not worried at all, as he has used 3 canopies to protect the interior.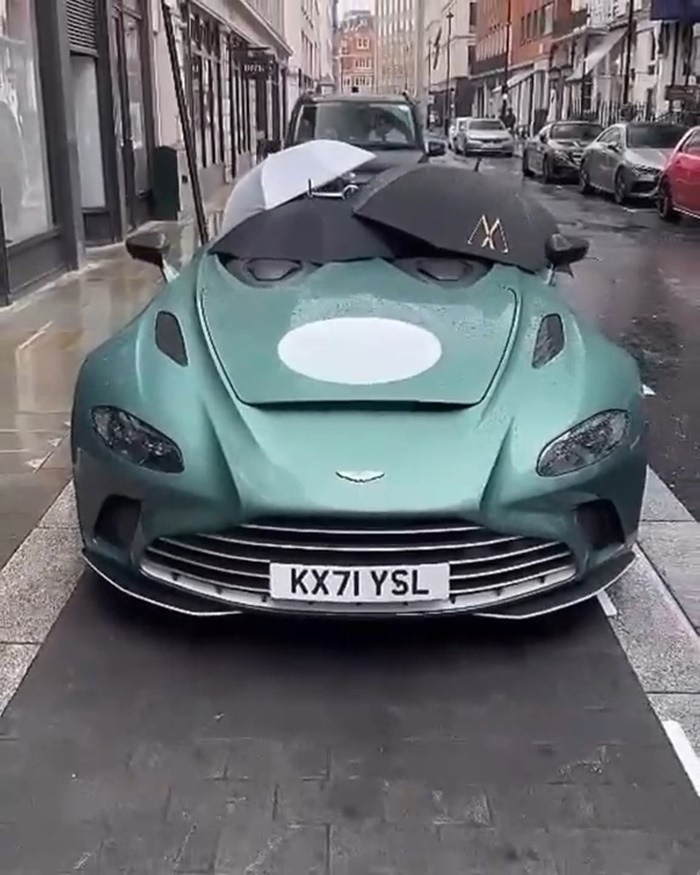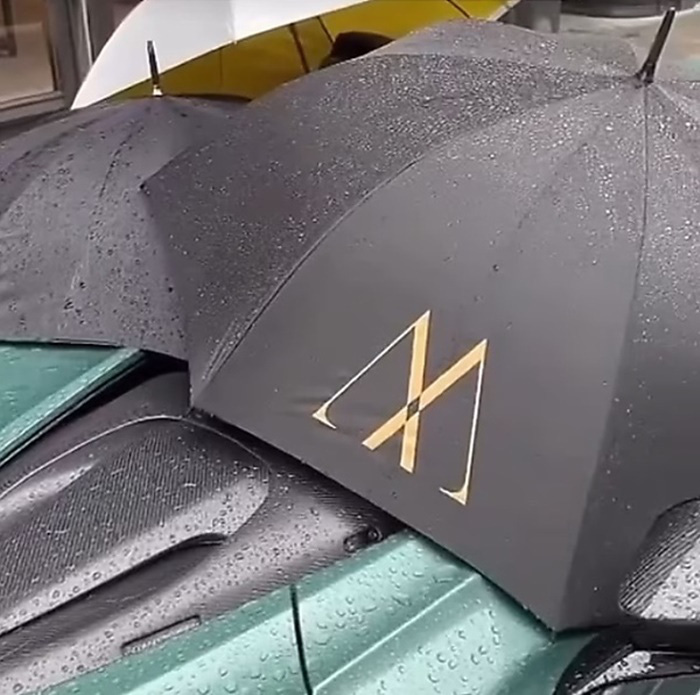 3 umbrellas are required to protect a limited edition supercar which costs approximately 1 million USD. There are only 88 cars of this type, making them difficult to keep, let alone even see on the road – Photo: Mail Online
The video has caught the attention of TikTok users. Many people have made humorous comments: "Become rich to suffer like the poor", "Modern problems require simple solutions", "What is the use of so much money"…
The owner of this Aston Martin isn't the only one who has done this. A Reddit user posted a photo with the caption: "A $1.8 million car needs a $1.5 umbrella."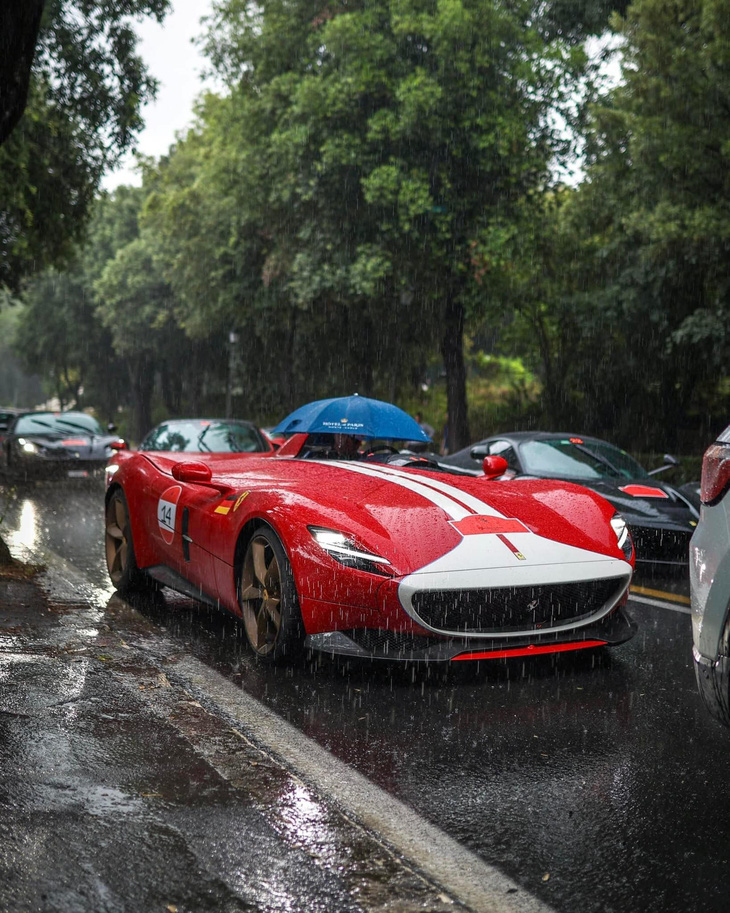 A Facebook page shared a photo in Taiwan (China) showing a bright red Ferrari Monza SP1 worth around USD 1.8 million, stopped at a red light in the rain.
Like the above cars, the Monza owner also has to turn on the umbrella to avoid contact with water. This humorous scene caught the attention of the passers-by, including the motorcyclist passing by.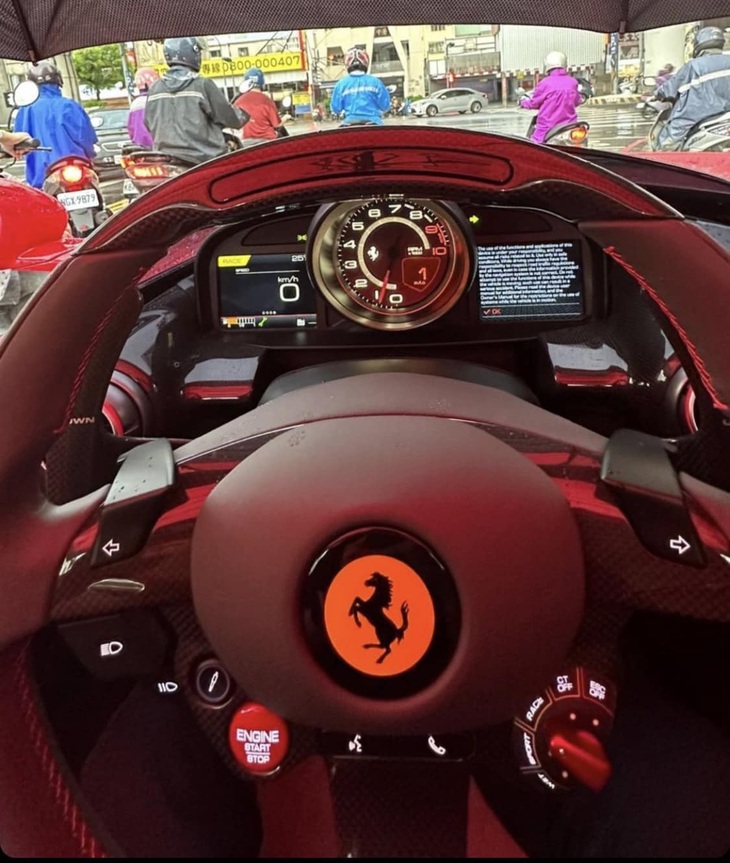 The car owner also took a photo and shared it online, calling himself a "stupid guy" and laughing, which made the online community laugh.
"It turns out that rich people have to worry about getting wet in the rain just like everyone else", "Rich people get hurt in the rain too", "The romance of the rich", "Drivers with umbrellas are luxury", "The rich are ready to play", "Don't underestimate the umbrella, it's a Ferrari", "It only takes 1 second to open the roof"… are some of the comments below the pictures.
(TagstoTranslate)Convertible Car(T)Ferrari(T)Aston Martin(T)Strange Story(T)Social Network(T)Viral Video(T)Viral Video(T)Rich People(T)Supercar(T)It's Raining