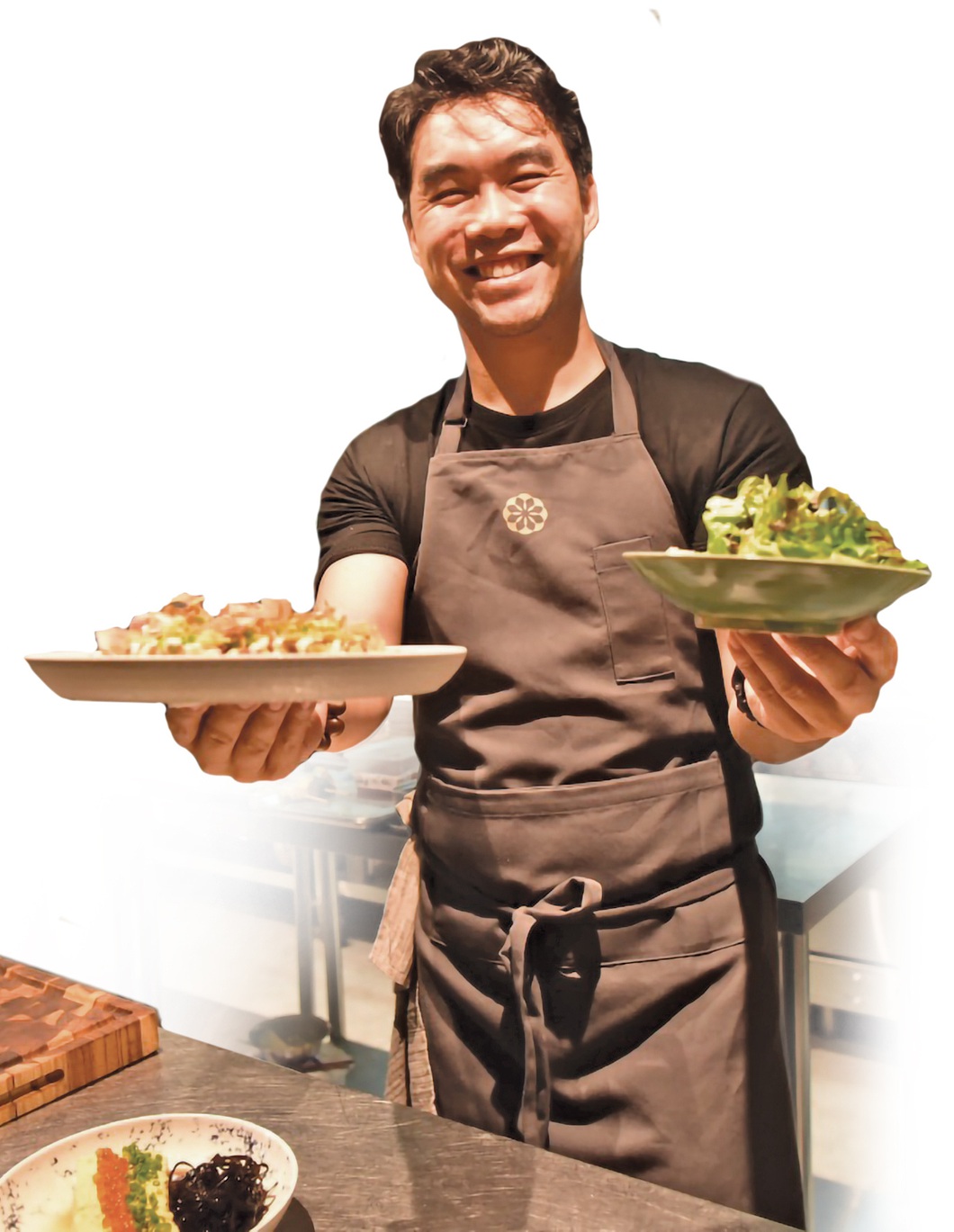 Sarah is the chief representative in charge of the Vietnamese market of Whitecoat (a Singapore-based startup company in the field of remote health testing), Mimi is the co-founder of the sustainable development consulting company Raise Partners, while Tru Lang is a chef and founder of a sustainable restaurant chain. .
Dream of the season with Vietnamese agricultural products
How is food related to sustainable development of community and environment? Struggling with this question, after working for more than 10 years as a chef in several restaurants around the world, Tru Lang decided to open a separate kitchen and that kitchen began serving seasonally in Hoi An and Ho Chi Minh City. Happened with the dishes.
"I see that Vietnam is very diverse from north to south with mountains, forests, rivers and seas. The regional cooking ingredients are very fresh and rich. It is extremely natural to eat according to the seasons.
Many people around me live seasonally, they feel that time comes and goes with rice season, vegetable season, fish season… I want to bring that feeling to my kitchen. "- a boy born in France and raised in the US tells about the birth of Seasons Restaurant in Hoi An in 2019.
Tru Lang is surprised that many Vietnamese people prefer imported agricultural products.
"Many people think that domestic agricultural products are of poor quality and less safe than imported products.
This is sometimes true, but the truth is that Vietnam grows and produces a wide variety of food of equal quality, if not better, than products imported from abroad" – Tru Lang A New Perspective on Diversity and Quality Said about the desire to make an impression on Vietnamese agricultural products.
Mua Restaurant collaborates with partners to grow vegetables according to a sustainable model to ensure the criteria of using high quality local ingredients for all dishes and beverages. For True Lang, using domestically grown ingredients not only ensures freshness but is also a way to engage with the community, creating employment for people and youth.
"At Mua, we use clean materials from good domestic producers, creating spaces for people to sit and entertain. We limit kitchen waste and plastic packaging. Local people work closely with us, parties grow and spread happiness" – boy born 1984 added.
A year ago, Tru Lang opened another Mua Craft Sake restaurant in District 3, Ho Chi Minh City – a venue that blends the characteristics of Vietnamese pubs with izakaya saké bars in Japan. Sake in the Season is made entirely from delicious rice like ST25.
Vietnam has inspired Tru Lang toward a new sustainable value in food.
"In Hoi An, a farmer standing in a field told me that he feels time passing and he loves life more. The seasons remind us of life.
We all have only one life to live. I am living and working full of energy, now I am in Ho Chi Minh City, there in Hoi An or other places where I need to be. For a long time, I have always been thinking about environmental protection, sustainable business and giving back to the community" – True Lang shared with a smile on her face.
"I will still be in Vietnam to work, bring positive change, live happily and see Vietnam develop."
mmi vu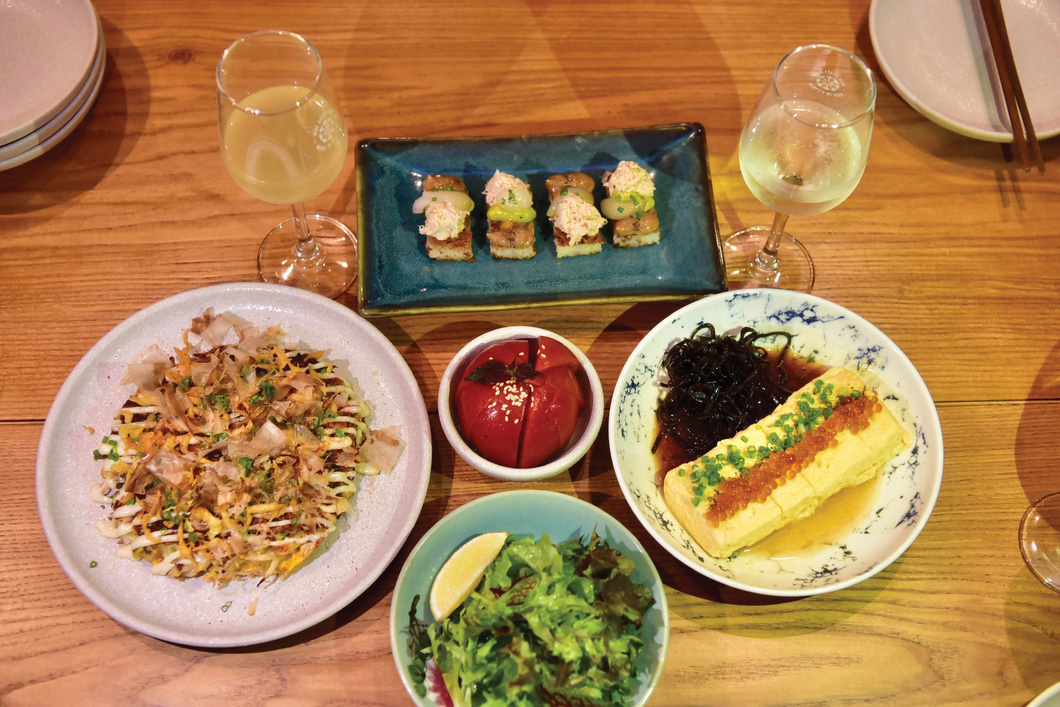 love work, love life
There are plans to return to Da Nang to work with an NGO for two years, but as of now, Mimi Vu (born in 1978) has been living mainly in Vietnam for almost 20 years.
"I always hope for the best development for every person in the society and for the whole country of Vietnam in which every person, every community, economy and environment can develop steadily and sustainably. My friends and I always ask each other that we What can you do to make it happen" – Mimi talks about the key question that guided her career path in Vietnam.
With experience working for NGOs across multiple sectors, Mimi and Van Lee together founded Rise Partners, a consultancy on sustainable development strategies for businesses, in 2019.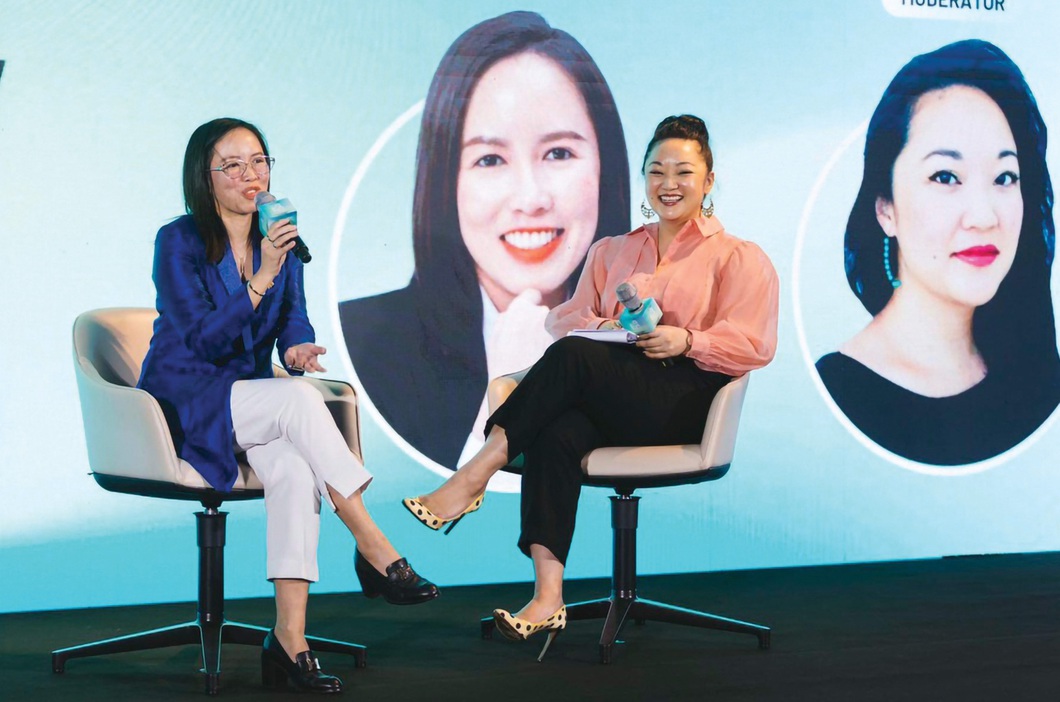 "People, society and the environment are closely related to each other. In the past, many people and businesses believed that investing in people such as giving scholarships or investing in the environment such as planting trees was an act of charity. Was. Business.
We have worked very hard over the years with stakeholders to confirm that environmental, social and governance (ESG) factors are a profitable business strategy" – confirms US-born and raised Mimi.
Mimi analyzes which businesses and workers can operate safely if the environment is flooded, at risk of storms, floods and landslides, and who can live healthily if food is insecure? According to him, when there is a good living environment and individuals are educated for good qualifications, these things will help businesses to grow and the economy to rise.
"As an investor or a business, you must invest in the environmental, social and human factors around you. It is a responsibility to do so, but there are opportunities out there as well. At Rise Partners, we always say that Vietnam has a lot of potential. Solving Vietnam's challenges is a business opportunity for you and that's why you should come and stay in Vietnam" – he said.
He said that the clients of Rays Partners are mostly foreign-invested enterprises and foreign investment funds. Since the COVID-19 pandemic, more and more foreign investors have contacted Rise Partners to inquire about opportunities to come to Vietnam. The parties work together to create sustainable development strategies that maximize their goals and ideas.
"More and more Vietnamese businesses are also starting to pay attention to ESG. ESG is a strategy to build a solid foundation to reach out to the world, export goods to the global market so as to make good use of opportunities from free trade agreements Vietnam has signed on" – shared Mimi enthusiastically.
attraction of 100 million people
"This morning, Sarah took a half-day off for an eye check-up, as well as to observe a real medical testing environment for her work. Sarah talked about putting herself in the position of people from remote areas. I thought, those who have to go to Ho Chi Minh City to undergo medical tests, the disease is very difficult.
I believe remote medical examination technology will be popular as the COVID-19 pandemic has proven the feasibility of this model" – Ms. Sara Dang, Chief Representative of Whitecoat Remote Medical Examination Application in Vietnam on the first day Shared with Tuoi Trey Aug.
Sara was born and raised in the Netherlands but Vietnam is no stranger to her. He has worked and managed a factory for VDH Safes, a safe manufacturing company in Vietnam, for over 20 years. A year ago, she took a new job developing telemedicine services for the Vietnamese market.
"The service is also suitable for monitoring certain chronic diseases that need to be discussed with a doctor such as diabetes, high blood fats… Medication will be delivered to the home" – Sarah explains Whitecoat's operating model Are.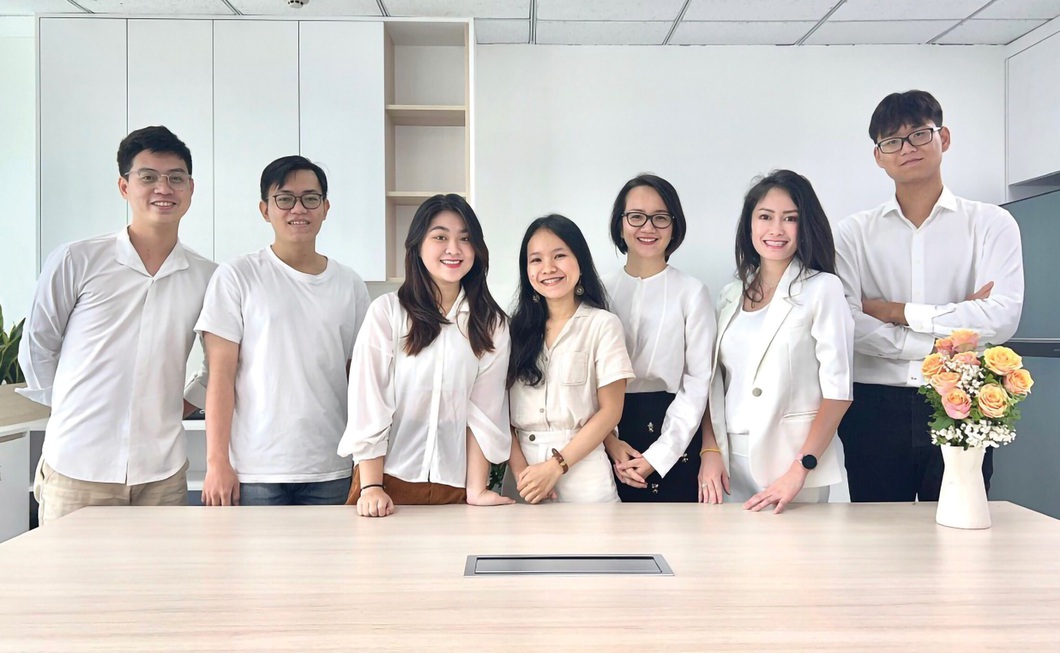 "The customers who purchase packages from companies for telemedicine services in Vietnam, which Whitecoat targets, are 0.1 – 0.2% of Vietnam's population of 100 million. My ambition is to target more people but first, we need to reach these 0.2% customers. needs to be well served.
We started with big companies in Ho Chi Minh City so that people got used to the new prices and felt the difference" – the woman born in 1982 said about the potential of the Vietnamese market.
Changing people's medical check-up habits is no easy task. However, according to Sarah, in the Vietnamese market of 100 million people, where there are many young people who like new things, have good incomes and are willing to spend on quality services, this is grounds for optimism.
"In Vietnam, I believe that good service will definitely be supported. Of course, you also need to pay attention to the price, but the most important thing is good service than the price. I believe that "Once you try and experience the convenient, remote medical examination the service will gain people's support" – he is convinced.
Sara said she is very pleased that the Vietnamese government has a legal basis for remote medical examination, treatment and prescription services and is continuously improving these regulations.
Vietnamese people should work for development
Mimi Vu said many people of Vietnamese origin like her are returning to Vietnam to start businesses. "For people of Vietnamese descent, they see many opportunities to start businesses, establish careers, and even learn about their roots here. Vietnam is a place where you can live your dream, where You can be free. Be proud of your ethnic origin, which is no longer easy in the West," – Mimi confides.
According to him, in addition to the wave of return home of Vietnamese and overseas Vietnamese, there is also a return of international students. Mimi said that in the past, Vietnamese international students often chose to live abroad to work or start businesses, but now many choose to return home early to take advantage of opportunities.
"After all, if Vietnam wants to develop, it cannot rely on foreigners, but the Vietnamese people must work for Vietnam's own development needs" – he stressed.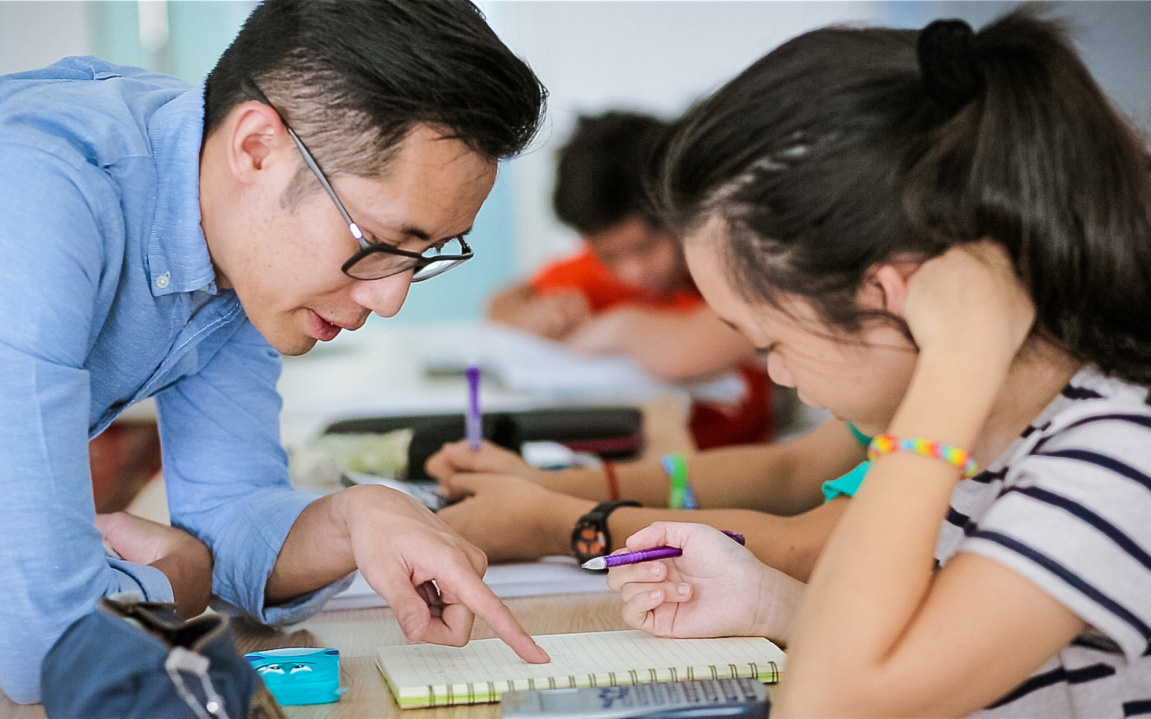 Vietnamese Americans go back to their roots
(TagstoTranslate) Sarah Se