In Hong Kong (China) alone, stock exchange trading was suspended and approximately 460 flights were cancelled.
Chinese state television station CCTV said the country's railway management agency suspended all trains entering or leaving Guangdong province from the evening of September 1 to September 2.
The Hong Kong Observatory issued typhoon warning number 9, the second highest warning in the special region's weather system. The agency determined that Typhoon Saula – with maximum sustained winds of 210 km/h – would be closest to this financial center around midnight on September 1, about 40 km south of the Tsim Sha Tsui shopping area.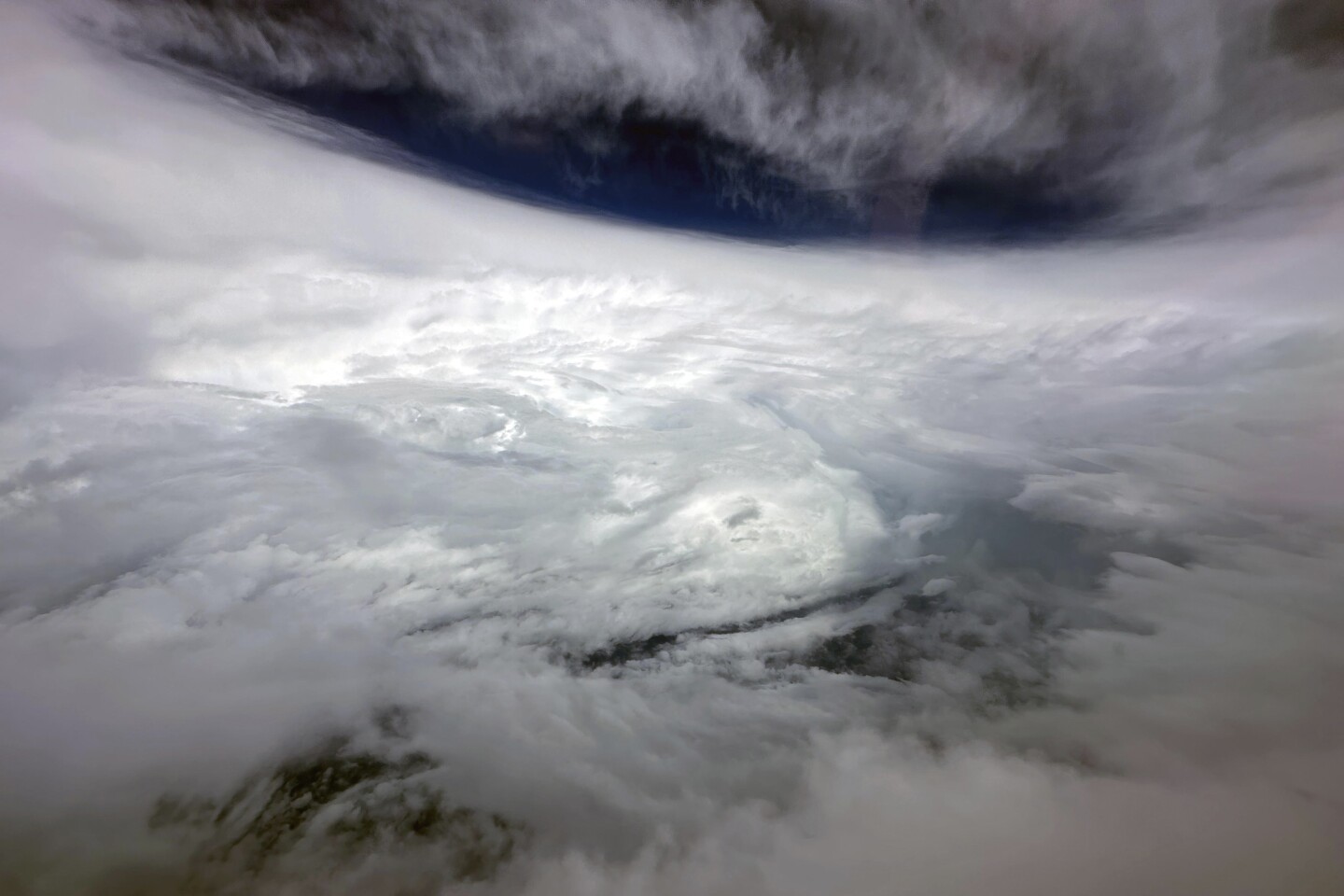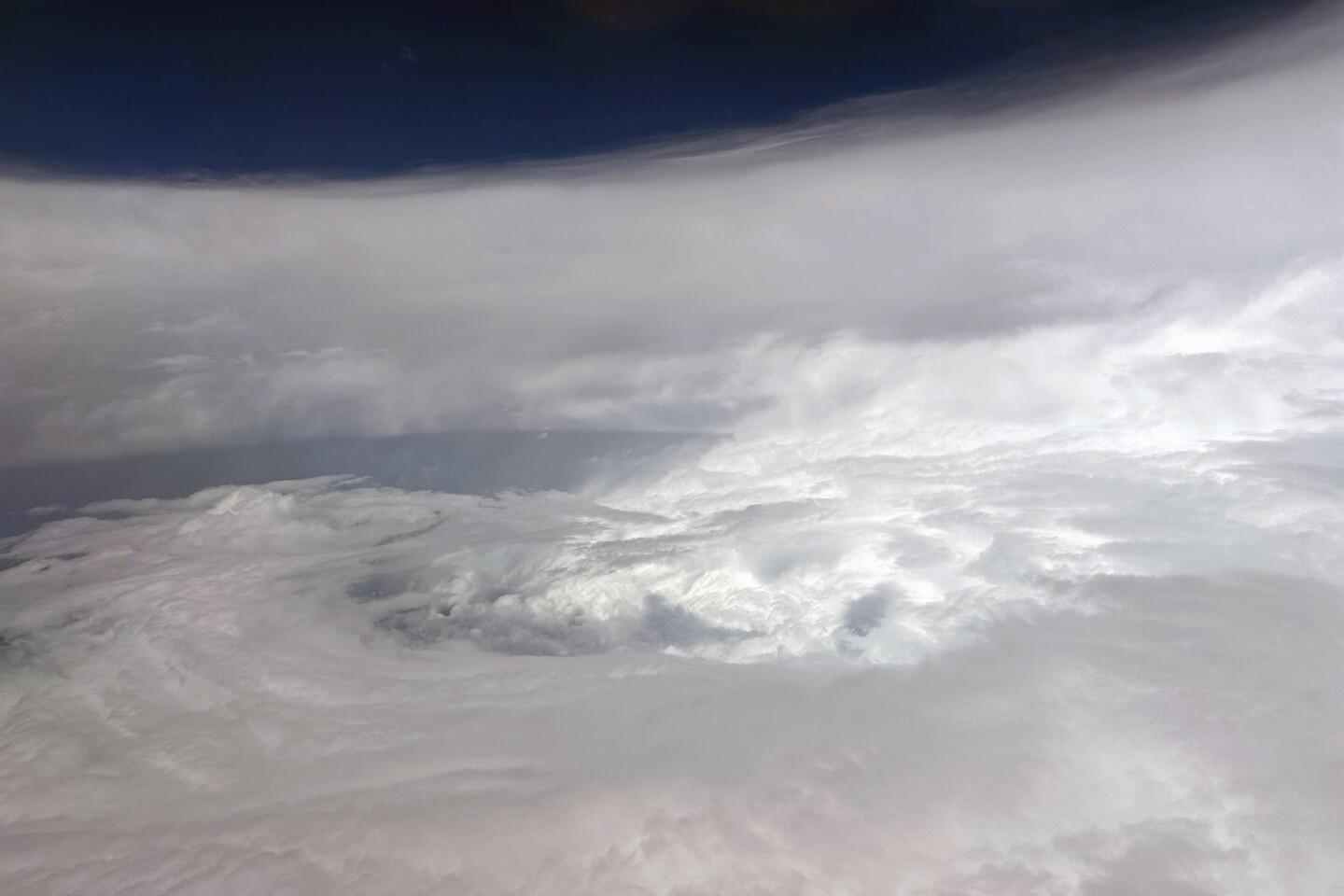 Typhoon Saola will approach Hong Kong around midnight on 1 September. Photo: AP
Chan Pak-wai, director of the Hong Kong Observatory, said the warning could be raised to 10 if winds become stronger.
Typhoon warning number 10 was last issued when Super Typhoon Mangkhut made landfall in Hong Kong in 2018. Winds are forecast to gradually weaken on September 2 as Typhoon Saola moves away from Hong Kong.
A severe flood warning has been issued for coastal areas of Hong Kong. About 280 people took refuge in makeshift shelters, while ferries and buses were temporarily suspended. Residents in low-lying areas of Hong Kong should block off sandbags in front of their homes to prevent flood water from entering.
The weather agency in nearby Macau also issued a flood warning, predicting that water levels in low-lying areas could reach 1.5 meters on the morning of September 2. The cross-border bridge connecting Hong Kong, Macao and Zhuhai was closed on the afternoon of 1 September.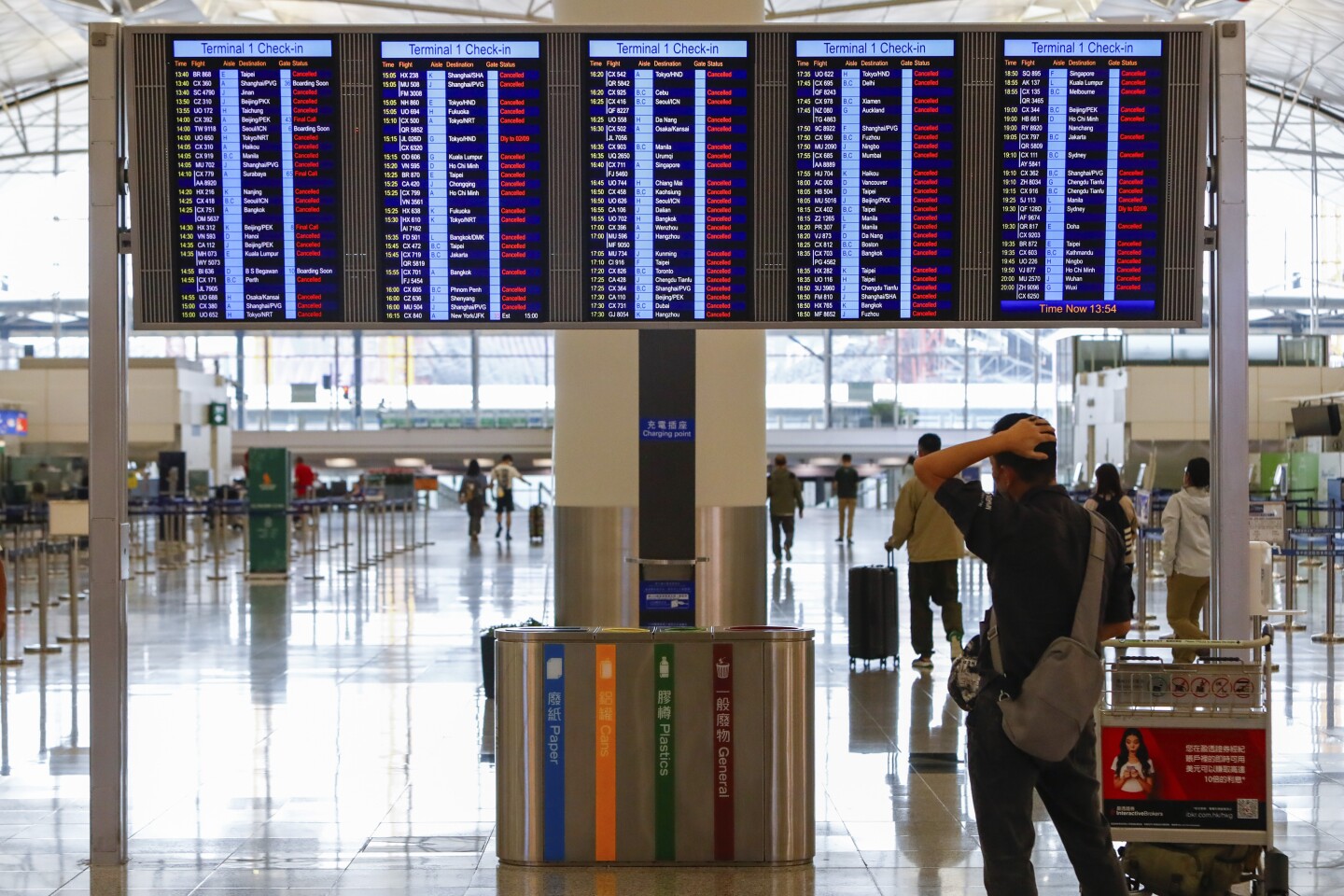 Flights were canceled in Hong Kong (China) and China due to Typhoon Saola. Photo: AP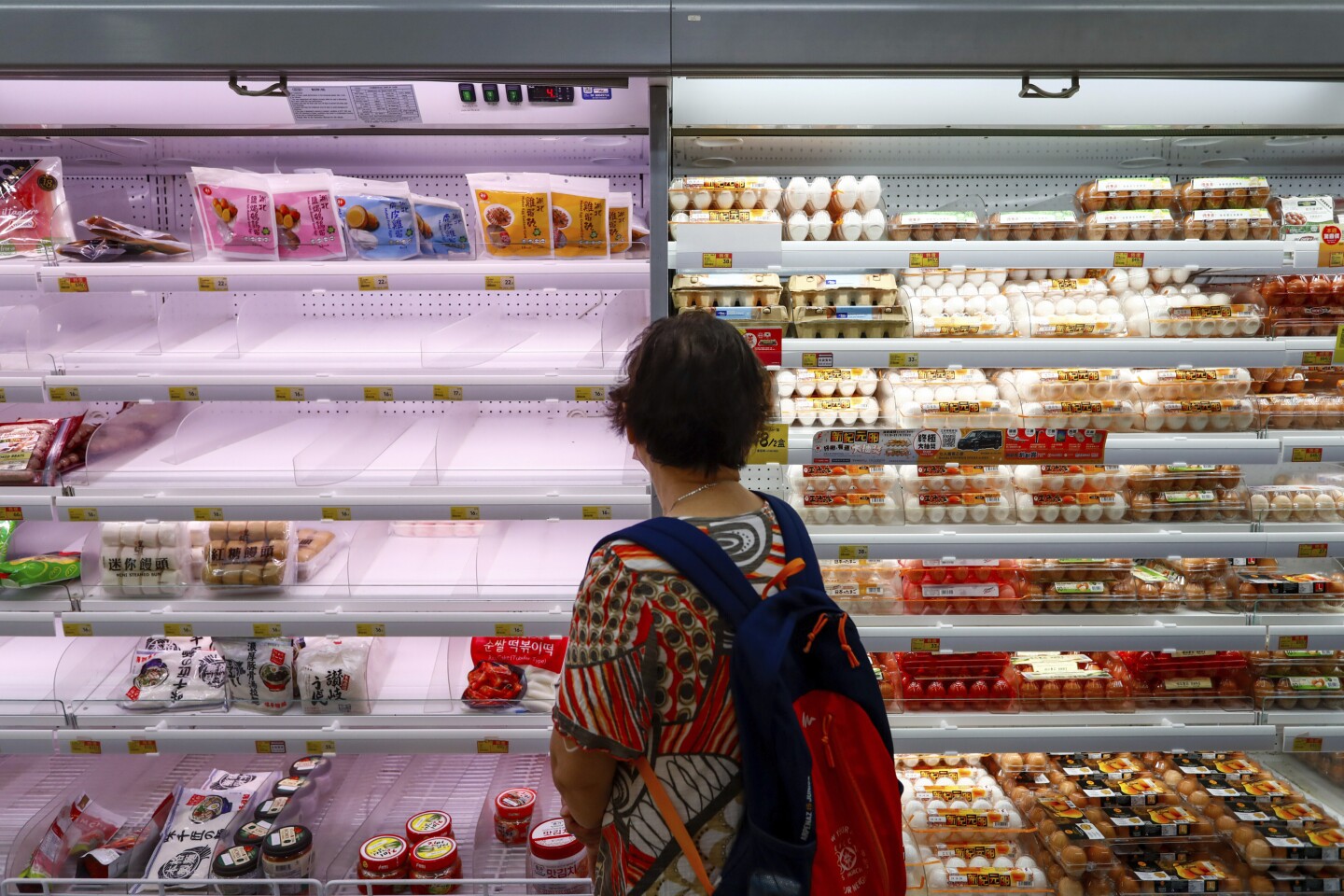 When Typhoon Saola reached Hong Kong on September 1, a supermarket shelf was almost empty. Photo: AP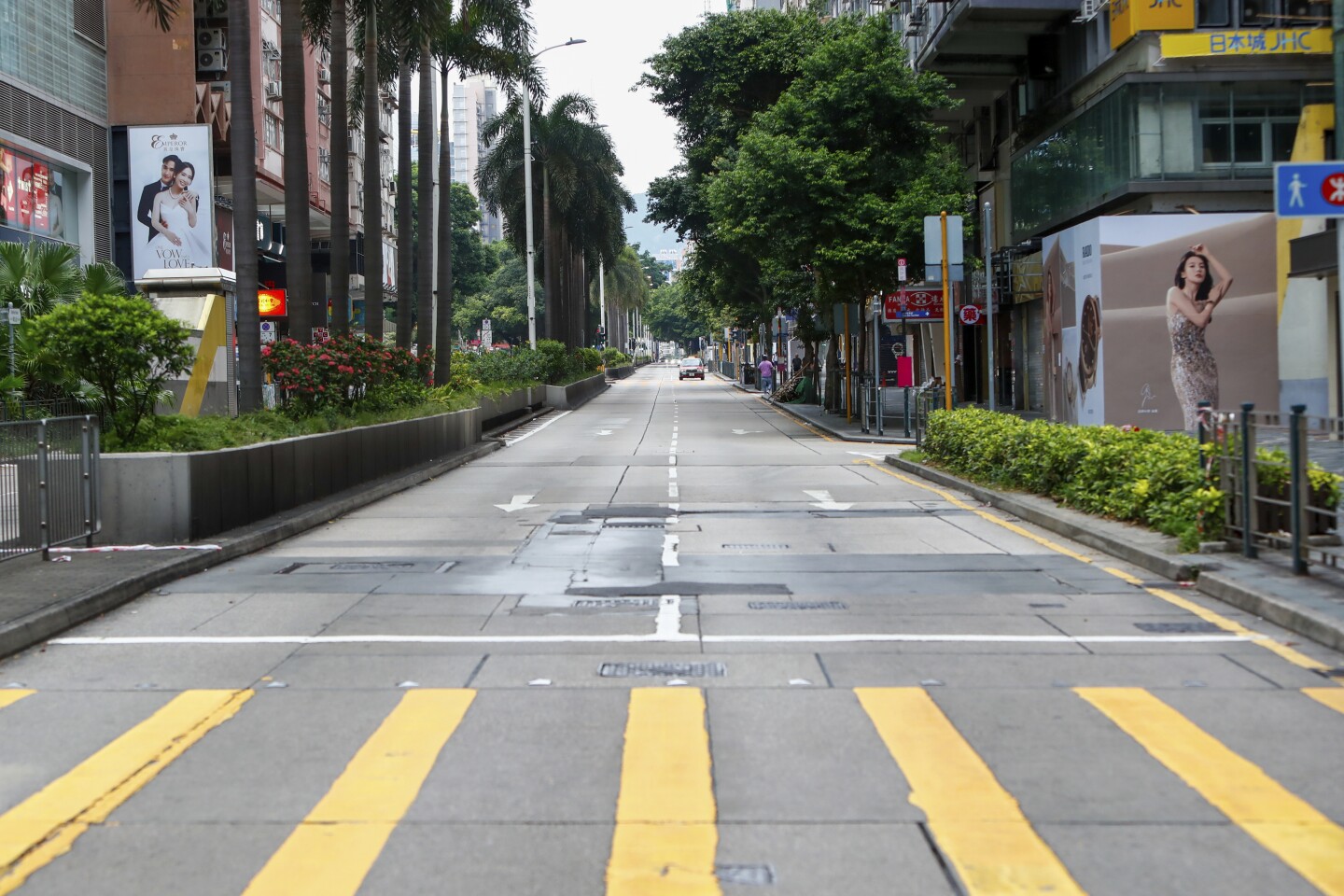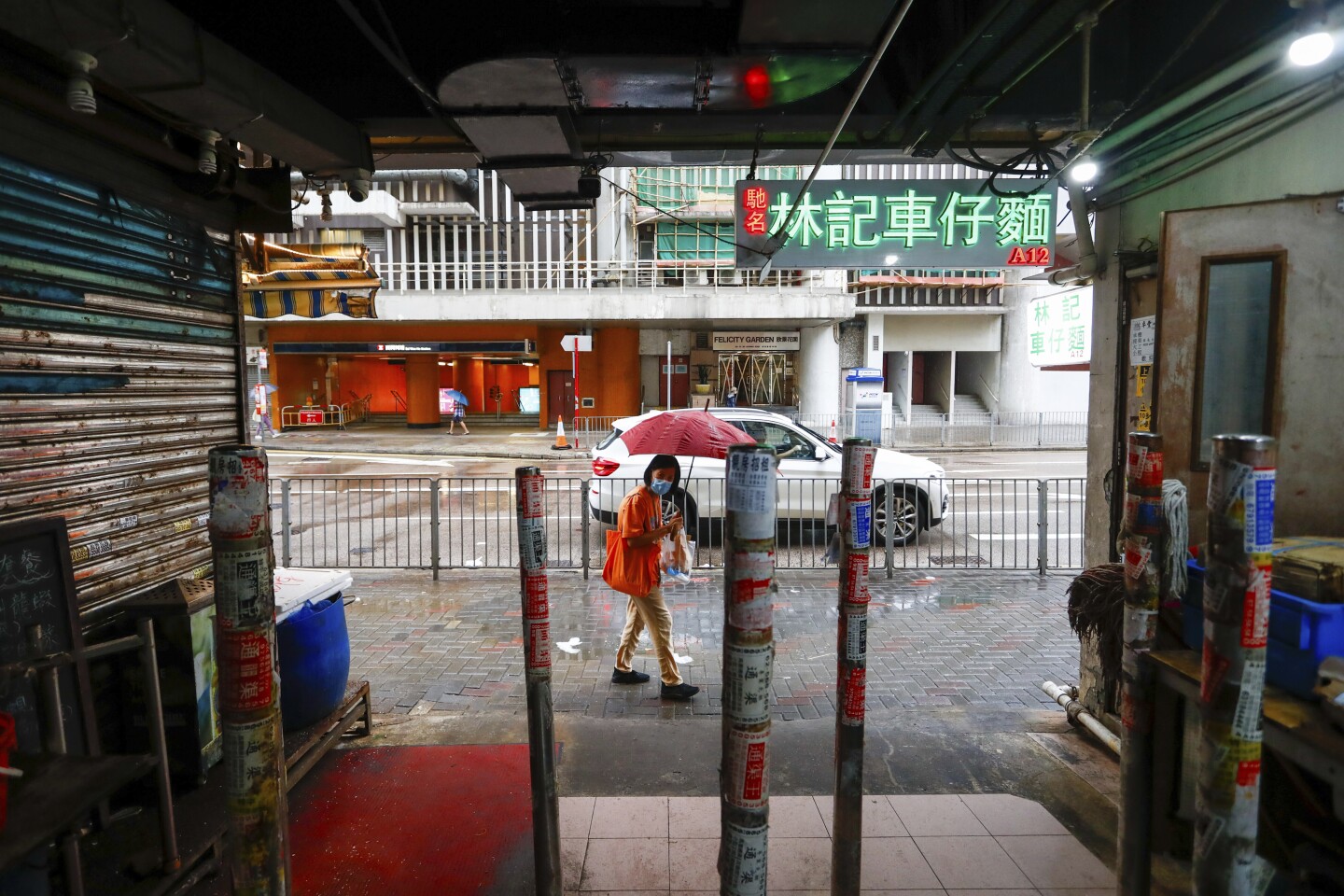 Roads are empty in Hong Kong as Typhoon Saula approaches. Photo: AP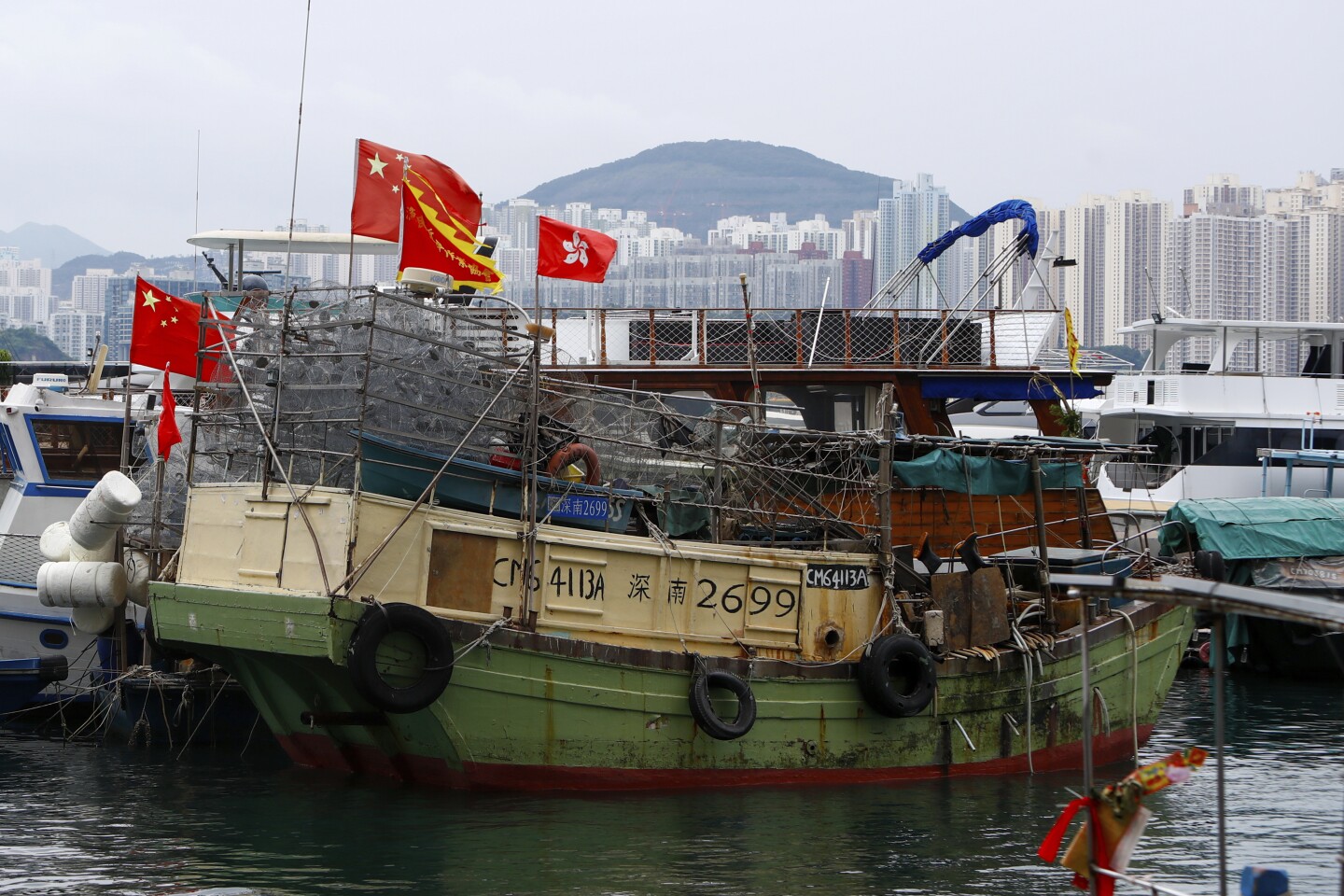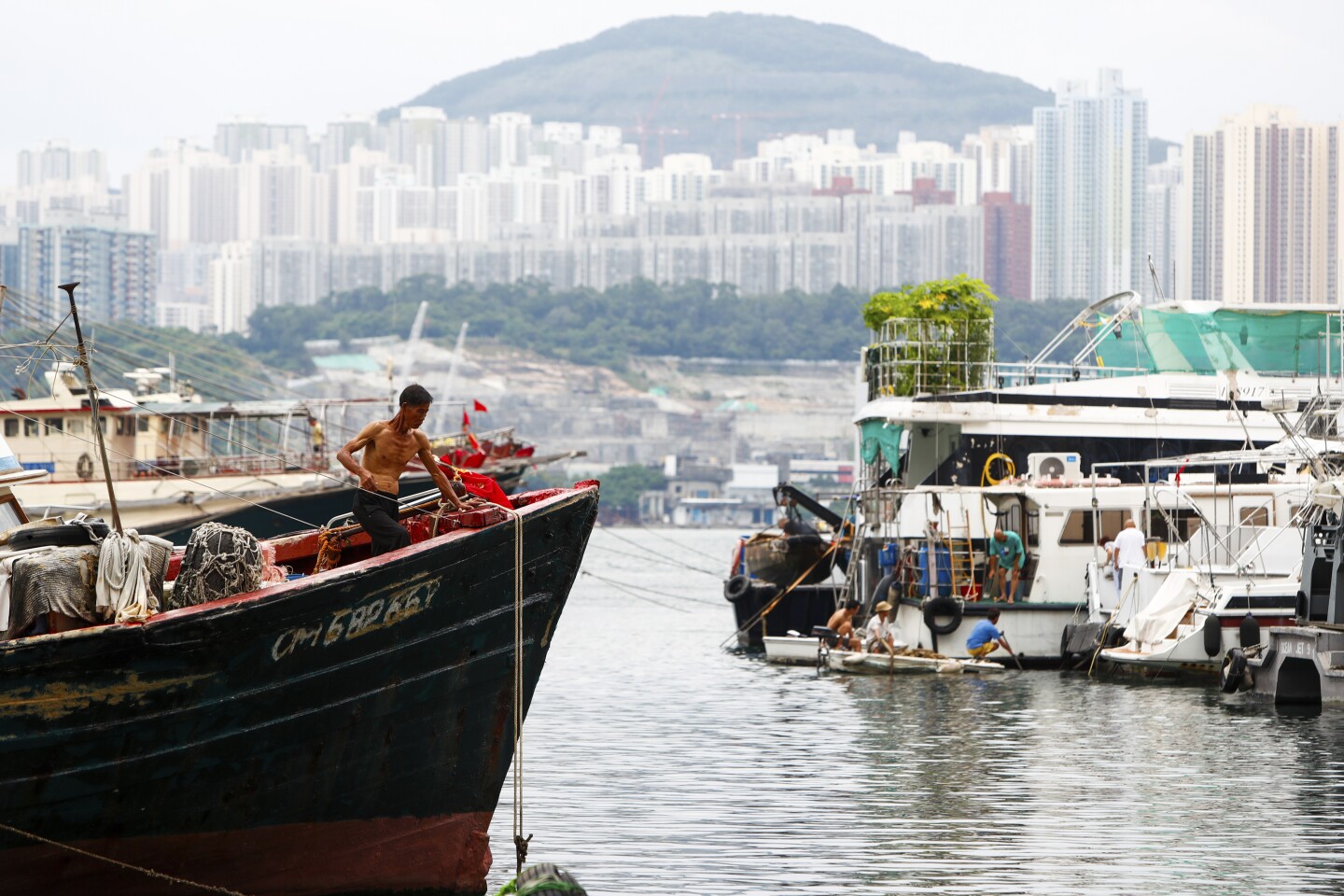 Fishermen resort to boats to escape Typhoon Saola. Photo: AP
In Shenzhen – China's technology and financial hub, the emergency management agency ordered the suspension of work, business activities and public transportation due to Typhoon Saola, which is expected to make landfall on the evening of January 1. Use of highways in the city is prohibited except by rescue teams.
China's National Meteorological Center said Typhoon Saola could reach Taishan city from Huidong district in Guangdong province near Hong Kong from the evening of September 1 to the morning of September 2. The storm may also move westward near central Guangdong, the agency said.
Another typhoon Haikui is slowly moving towards eastern China. Typhoon Saola is expected to impact several areas in Guangdong, Fujian and Zhejiang provinces, bringing strong winds and heavy rainfall.
Typhoon Saola passed south of Taiwan (China) on August 30 before turning towards China. The storm also hit the Philippines earlier this week, causing thousands of people in the north to evacuate due to flooding.