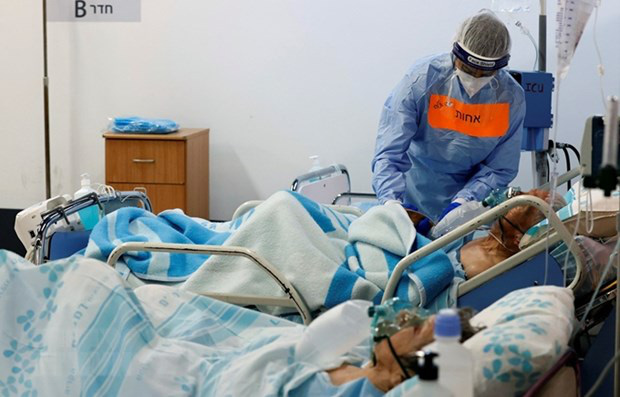 September 1, p. jerusalem post Citing Professor Salman Zarqa, general director of Ziv Medical Center, Israel's former coordinator of the COVID-19 pandemic, the BA.2.86 variant of the SARS-CoV-2 virus has more than 30 new mutations.
The above information is given in the context that the BA.2.86 variant is showing signs of spreading rapidly and is one of the factors leading to hospitalization of many cases.
This variant was first discovered in Denmark on July 24 after gene sequencing in a critical patient.
As of August 30, in addition to Denmark, 6 more countries (including the US, Israel, UK, Switzerland, South Africa, and Canada) detected the BA.2.86 variant in symptomatic patients during the treatment process. Medical testing of airport and waste water samples as per rules.
Notably, this variant has 36 gene mutations compared to the currently dominant XBB.1.5 variant. The number of mutations in this gene is comparable to that of the Omicron variant compared to the original SARS-CoV-2 strain.
In late August, Maria Van Kerkhove, WHO's technical lead on COVID-19, said the number of people infected with the BA.2.86 variant was still low. However, the cases are not related to each other, suggesting that BA.2.86 is spreading widely in a context that most countries have reduced COVID-19 testing activities.
Scientists are testing and determining the effectiveness of the updated vaccines against BA.2.86. The results suggest that although this variant may be more infectious in people who have been vaccinated or who have previously had COVID-19, existing vaccines are still effective in preventing it.