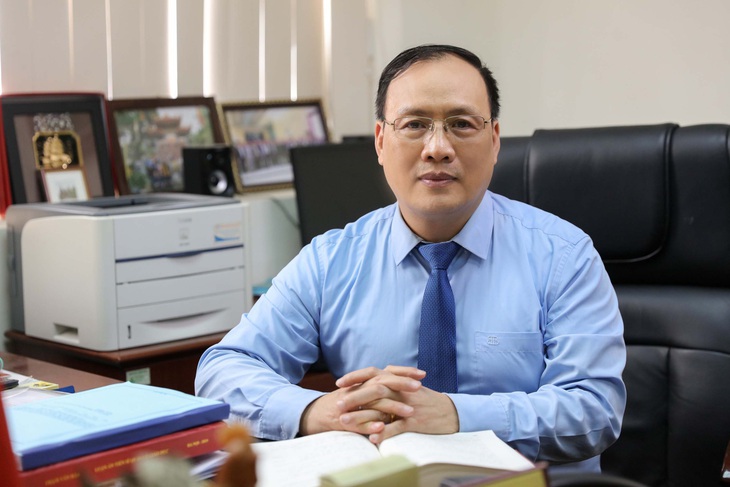 On September 1, the website Research.com announced the results of the ranking of world scientists with outstanding achievements in scientific publications in 2023.
According to this ranking, there are 14 Vietnamese scientists in 6 fields including: technology engineering, environmental science, materials science, mechanical and aerospace engineering, and medicine. community.
Among them is Dr. Nguyen Dinh Duc, a professor at Hanoi National University in the field of engineering and technology.
In the field of environmental science, Vietnam has 3 people: Professor Dr. Pham Hung Viet, Associate Professor Dr. Tu Binh Minh of Hanoi National University and Dr. Tran Nguyen Hai of Du Tan University.
In the field of computer science, Vietnam has two people: Associate Professor Le Hoang Son, Hanoi National University and Dr. Hoang Nhat Duc, Duy Tan University.
In the field of materials science, Professor Nguyen Van Hieu of Phenica University in Vietnam.
There are 5 people in Vietnam in the field of mechanical and aerospace engineering. Among them, there are two people from Ho Chi Minh City University of Technology: Professor Nguyen Xuan Hung and Associate Professor Phung Van Phuc; Associate Professor Thai Hoang Chien, Ton Duc Thang University; Associate Professor Nguyen Thoi Trung, Van Lang University; Associate Professor Bui Quoc Tinh, Duy Tan University.
The area of ​​community medicine and social sciences is named after Associate Professor Tran Xuan Bach, Hanoi Medical University and Professor Hoang Van Minh, University of Public Health.
Research.com's ranking methodology, the evaluation system, is based on the scientists' D-index – this is the H-index and the number of articles by scientists' field on the database system. IEEE, ACL, Springer, AAAI, USENIX, Elsevier, ACM and LIPics documents.
In this ranking, the Research.com website reviewed data from 166,880 scientists with the world's top publication and citation productivity.