With 70.4% of the votes in support, Mr Tharman Shanmugaratnam is far ahead of his rivals, Mr Ng Kok Song and Mr Tan Kin Lian, who received 15.72% and 13.88% of the support votes respectively.
Mr Tharman Shanmugaratnam, 66, said immediately afterwards: "I believe that the vote for me and what I represent is a vote of confidence in Singapore… It is a vote of optimism about the future that we will have as a We can progress together."
Referring to Singapore's future, Mr Shanmugaratnam said it is a future where people respect each other more deeply and where every generation has confidence because Singapore has enough reserves to help people in the future. Is.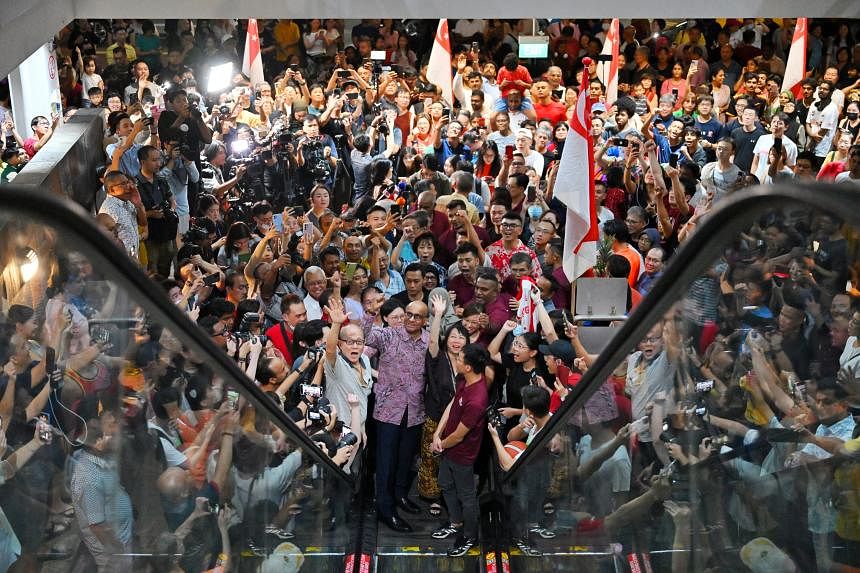 Mr Tharman Shanmugaratnam and his wife are surrounded by people's support. Photo: Straits Times
theo Channel NewsAsiaThe former senior Indian-origin minister emphasized: "This must be a future where Singapore is never treated like a small country, where we are treated seriously in the world, we are treated in partnership." And where we can make our voice heard on the international stage." ,
In a statement after the official election results were announced, Prime Minister Lee Hsien Loong said he called Mr Tharman to congratulate him and assured him of the government's full cooperation. According to Prime Minister Lee, Mr. Thurman also announced his intention to cooperate closely with the government.
Mr Shanmugaratnam, an economist who was born in Singapore, officially launched his presidential campaign last month with a pledge to develop the country's culture to help the country become a "bright spot" in the world .
Mr. Shanmugaratnam entered politics in 2001. He held public sector and ministerial positions in Singapore's ruling People's Action Party (PAP) for more than two decades.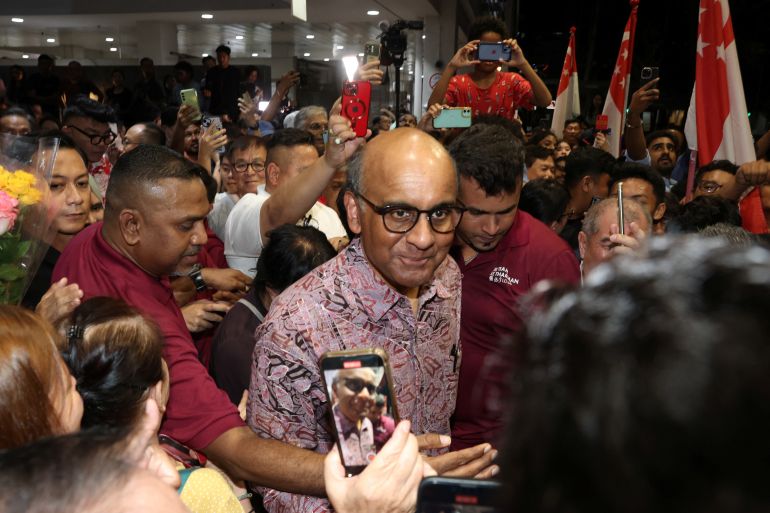 Former senior minister Tharman Shanmugaratnam has been elected as the 9th President of Singapore. Photo: Reuters
He holds a bachelor's degree in economics from the London School of Economics, a master's degree in economics from the University of Cambridge, and a master's degree in public administration from Harvard University.
He is highly regarded for his economic expertise and played a role in leading Singapore through the 2008 global financial crisis. He is fluent in 4 languages ​​including English, Tamil, Malaysian and Mandarin.
Mr Shanmugaratnam served as the Deputy Prime Minister of Singapore in the period 2011–2019. He married Mrs. Jane Yumiko Itogi and had 4 children.
Eugene Tan, associate professor at the School of Law at Singapore Management University (SMU), said Mr Tharman was considered a person who could "bridge the political divide".
This expert said: "Even though he has been in the ruling party for nearly 20 years, Mr Tharman sometimes voices opinions that are not entirely in line with the party. The results show that Singaporeans recognize his contributions. He "He's one of the few people who can bridge the political divide and attract support from all parties."
According to Associate Professor Eugene Tan, Mr. Tharman is a well-known figure abroad and his ideas are highly appreciated and valued by many people. Therefore, when Mr Thurman represents Singapore at global meetings, Singapore's voice will play an even more important role.