From March 2023, the Australian military provides Ukraine with approximately 100 UAVs per month. This agreement forms part of a $30 million aid package to be provided by Australia to Ukraine and was signed in July 2021.
This cardboard UAV is produced by Melbourne company SYPAQ according to the principle of "low-tech materials, high-tech thinking".
Ukraine is said to have used SYPAQ cardboard UAVs to attack an airport in Kursk Oblast in western Russia on August 27. This "unique" UAV attack damaged a MiG-29, 4 Su-30 fighter jets, 2 Pantsir air defense missile launchers, gun systems and a surface-to-surface missile defense system. No S-300.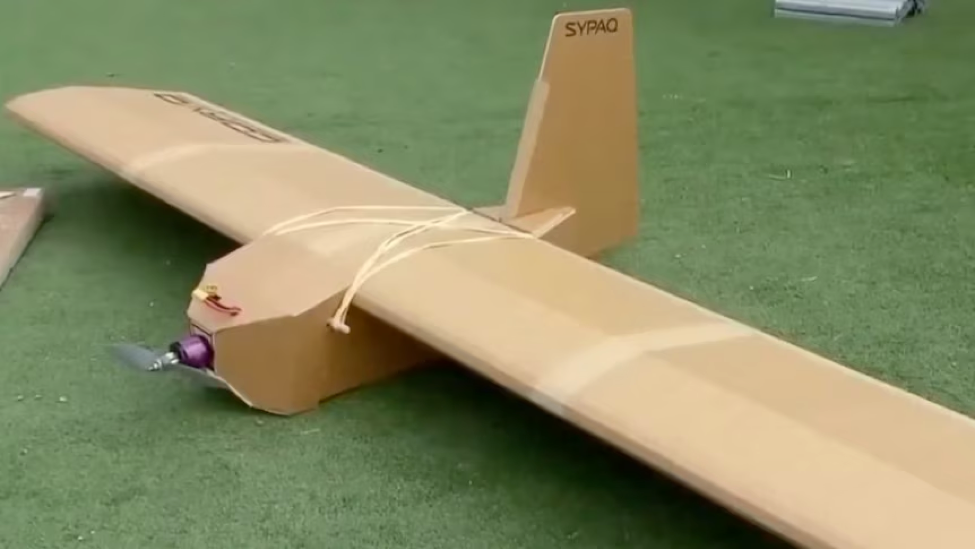 Since March, Australia has supplied Ukraine with about 100 cheap cardboard UAVs every month. Photo: SYPAQ
"Low-tech materials, high-tech thinking" is one of the Australian company's consistent principles when designing its cardboard UAV.
Its success also depends on the UAV frame material, weight, payload, flight range and ease of use. Furthermore, it is indispensable for the reliability of the operating software, the ability to control the UAV in all weather conditions, and especially the extremely low product price.
SYPAQ's cardboard UAV can carry 5 kg of explosives, has a wingspan of 2 meters and a flight range of 120 km. With waxed cardboard material, this UAV is weather-resistant, and its lightweight frame allows it to fly at speeds of over 60 km/h.
SYPAQ's product has a fixed wing, making its range wider than those using propellers as the wings create lift and the frame design is more energy efficient with less drag. They can also fly at high altitudes.
This UAV is launched from a simple catapult or manually, so it can be deployed quickly.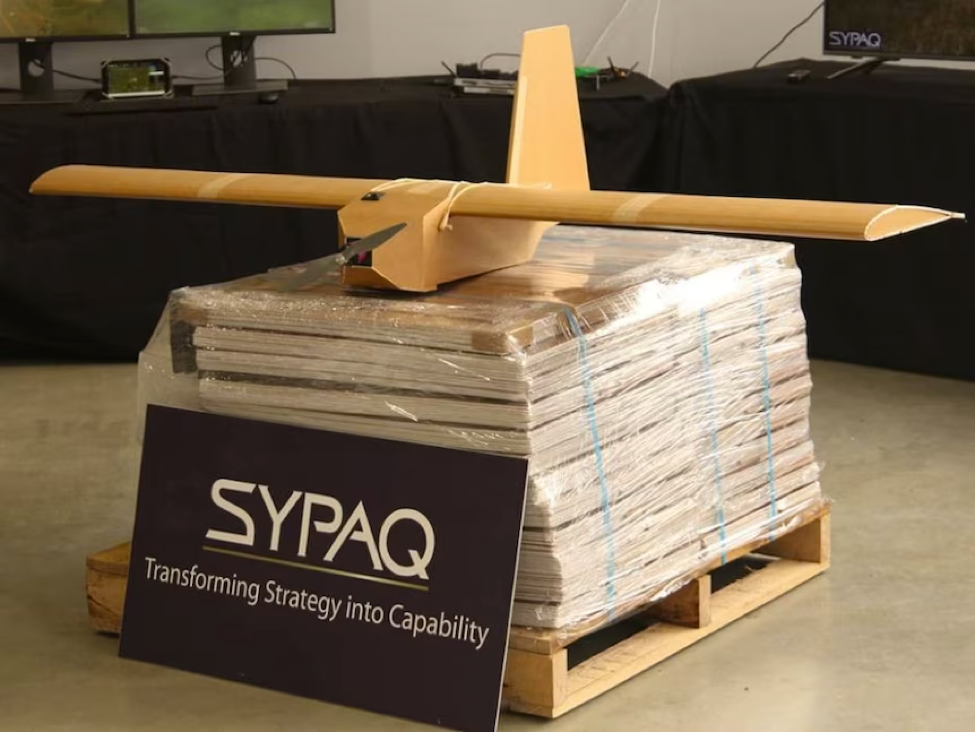 SYPAQ's cardboard UAV can carry 5 kg of explosives, has a wingspan of 2 meters and a range of 120 km. Photo: SYPAQ
In general, it is a small UAV, made of simple materials, but providing high resolution images when conducting area reconnaissance. This cardboard UAV can provide images covering a large area, transmit data in real time and "point out" the coordinates of enemy artillery, missiles, infantry…
Despite its benefits, each Cardboard UAV reportedly costs only 3,500 USD.
Apart from the military, SYPAQ's Cardboard UAVs can also be used in the fields of law enforcement, border security, search and rescue…
Recent UAV attacks in several parts of Russia may highlight weaknesses in Moscow's advanced air defense systems.
Russia's multi-layered defense system is capable of destroying large targets such as missiles, helicopters and fighter planes, but is not really effective at identifying UAVs. Russia, in turn, has an electronic warfare system that is quite effective in intercepting low-flying targets such as UAVs.
However, experts say every system has vulnerabilities and recent reality suggests Moscow may have difficulty with UAVs. The Ukrainian side once said that Russia's Pantsir air defense system cannot fire at targets flying under the shield.