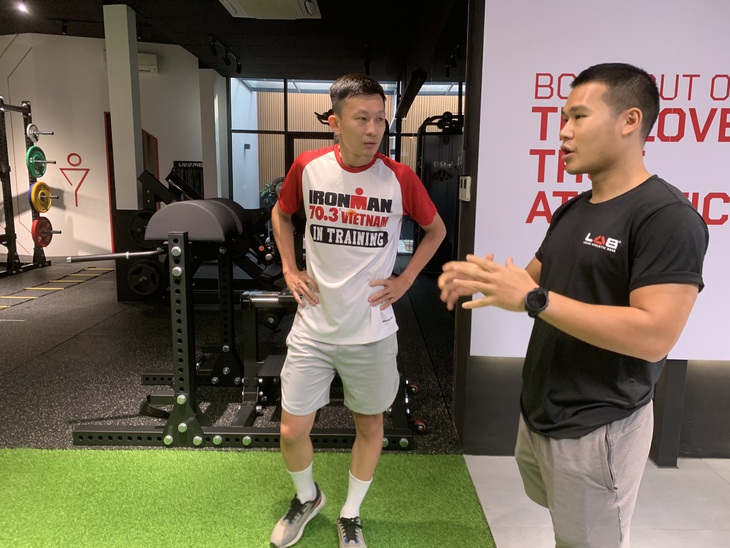 It is a gym founded by Le Cao Cuong, former fitness coach of the U21 Vietnam team. He is also the person who directly advises practitioners.
Rare Vietnamese Expert
At 28, Le Cao Cuong is a rare Vietnamese expert in the field of sports science – an area in which Vietnamese sports has had to hire mainly foreign experts in recent years.
More than five years ago, Cao Cuong began to take small steps into the sports science industry by cooperating with the training center of Viet Club. At the time, Cuong had graduated from Murdoch University (Perth, Australia) and was studying for a master's degree in sports science at Edith Cowan University.
To complete the research topic, he asked to return home to collaborate with the Viettel Club. The discipline of Cuong is a method of high-intensity physical training for young players according to the situation on the field. His thesis was published in the American Journal of Strength and Conditioning Research (JSCR).
From then on, Cuong fell in love with Vietnamese football. After receiving his master's degree, he went to work for PVF as head of the fitness and sports science department.
After some time, he was called to the national team as a physical fitness coach for youth teams from U19 to U23 in Vietnam. In 2022, Cuong will move into community sports business.
"There are many difficulties in doing sports science in Vietnam. First of all, I have to have support from many directions. It is not easy to talk to others and convince them when I have no professional reputation.
Especially in football, sports science only accounts for a part. There is no way that results will come immediately if you follow the formula of proper nutrition and exercise.
Currently, I want to apply my research to community sports. Later, maybe I will return to professional sports," Cao Cuong shared.
When opening the gym, Cao Cuong shared that he wanted to make exercise as scientific as possible. "People who practice coming here have a certain purpose. For children, parents always want their children to be tall.
For adults, goals may be improving body shape, stronger muscles or physical strength, good health, and disease prevention. With such very specific objectives, a cursory consultation between coach and student won't be of much help," Cao Cuong said.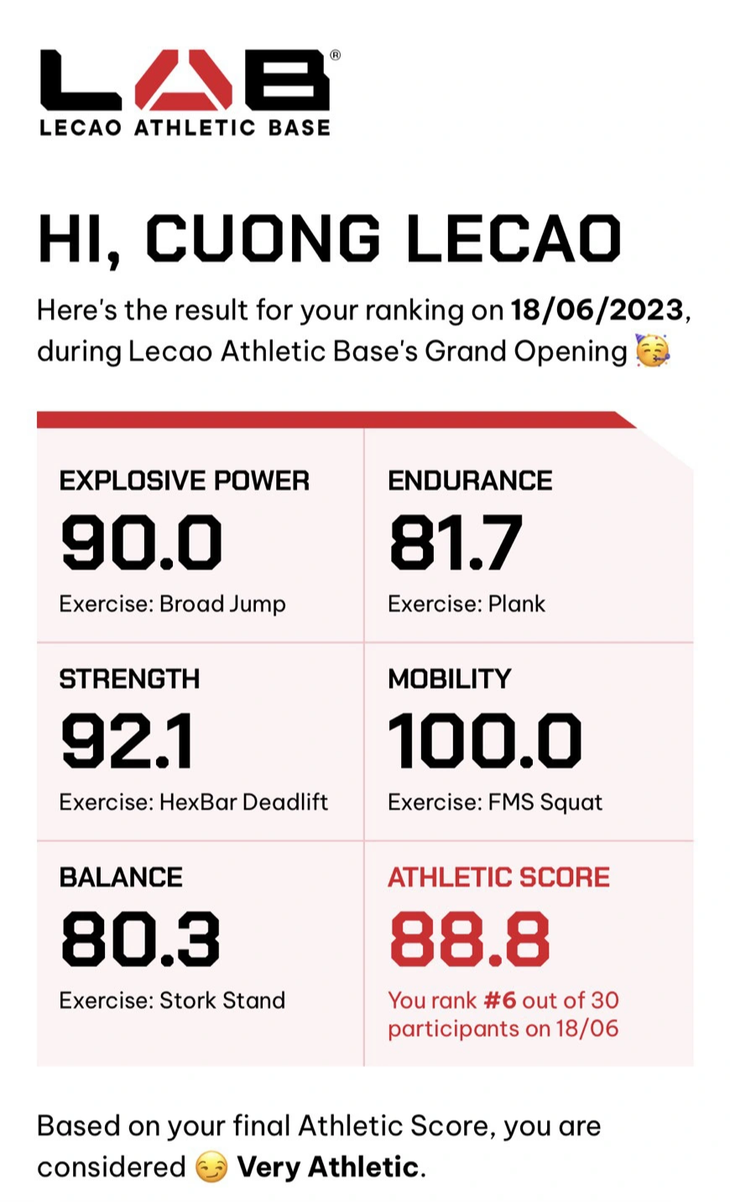 consultation cannot be incomplete
Clients who come to Kuong's gym range from 10-year-old children to 70-year-olds. For children, Le Cao Cuong took them to the hospital to have their bones measured, and then predicted their maximum height.
"I know it's quite harsh, but for some children who are almost at the end of puberty, it is very difficult for them to improve their height. Height depends a lot on genes, and if you want to grow, you need nutrition. And exercise program is needed.Exercise appropriately before puberty.
Such as the story of a 14 year old boy who could only grow up to 1.7 metres. But if you do not exercise properly, you will not be able to reach this height limit. But even if she works hard, she can still be 1 to 2 cm taller than 1.7 meters because everything has errors.
Thanks to this, this person worked very hard to eat on time and exercise. In another case, when a girl was about 12 years old, when her bones were measured, her bone age was less than 10 years, which means that her puberty was late, so she had yet to grow in height. There was also a lot of time," Cao Cuong shared.
In addition to measuring bones, Cao Cuong's gym also requires students to undergo a series of tests to measure body fat percentage, test blood fat, and choose a proper diet.
The tests are divided into indicators of explosive power, endurance, power, flexibility and balance.
Cuong said he spent several years in research and analysis to come up with an exercise system and scoring method to accurately assess students' body condition and come up with the most appropriate training program.
"I'm lucky that I have an elder brother who is a programmer. I just gave him this idea and then he created an application for me. My father is a doctor. So when I was in college, I decided that I wanted to I will." There is a need to take advantage of the benefits of the family.
I chose to study abroad to study sports science because of my passion and because it is still a very new field in Vietnam. I hope I can develop sports science in the community first, then slowly enter professional sports," Cuong shared.
Sports science is an integral element in today's sports. And to be able to truly develop this sector, the first step is from young people who are rich with passion and learning like Le Cao Cuong!
Spread the spirit of scientific practice in the community
In addition to constantly exploring and deepening the path of sports science, Le Cao Cuong also created the website vietsportscience.com with many articles based on the topics of physical development.
Their goal is to create a community with rich knowledge about this field, thereby spreading the spirit of scientific practice in the community.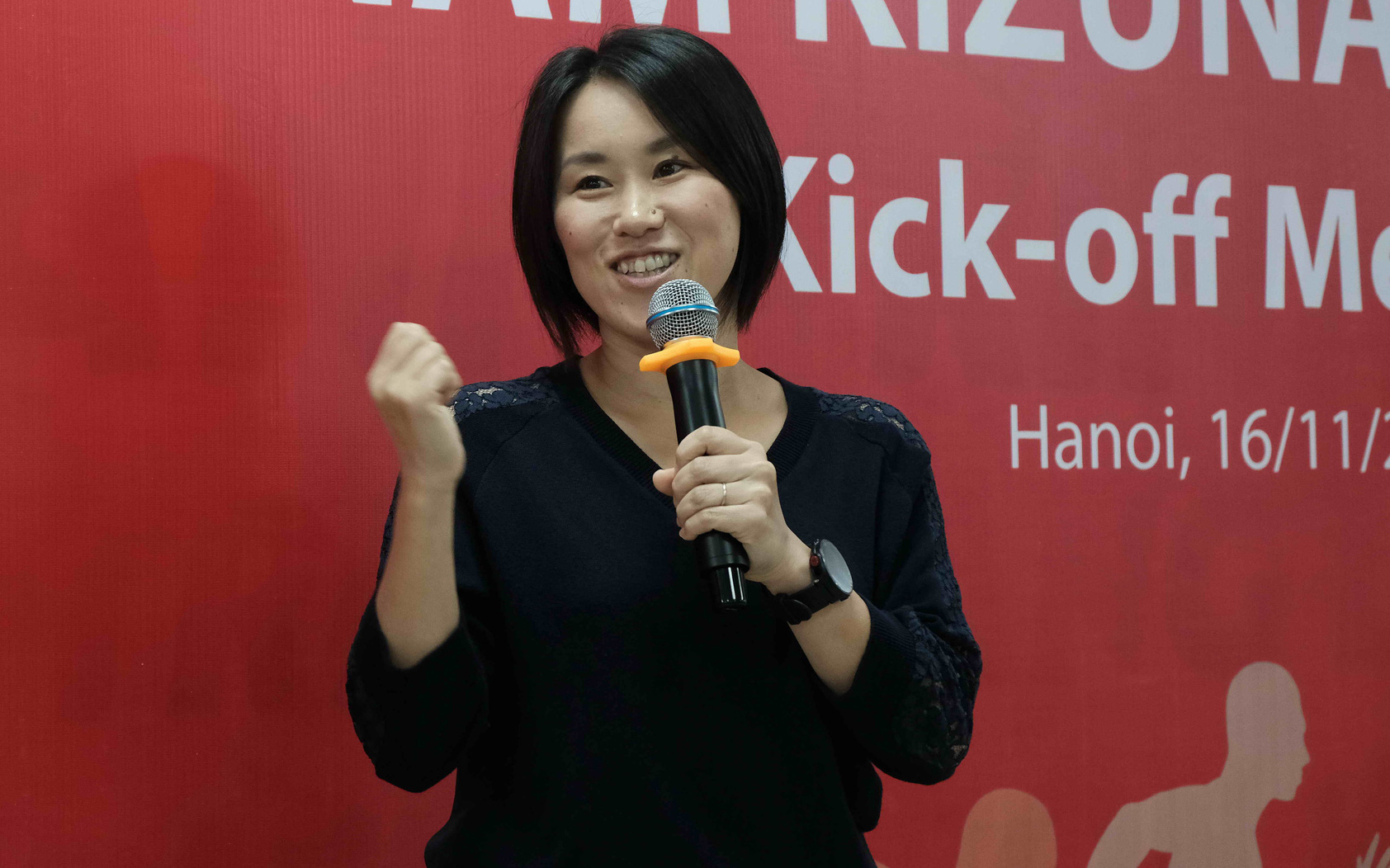 Run scientifically with champion Yoshimi Ozaki
(Tags to translate)Sports Science(T)Physical Fitness Coach(T)Le Cao Cuong(T)Vietnam Sports(T)U21 Vietnam(T)Height Development(T)Gym