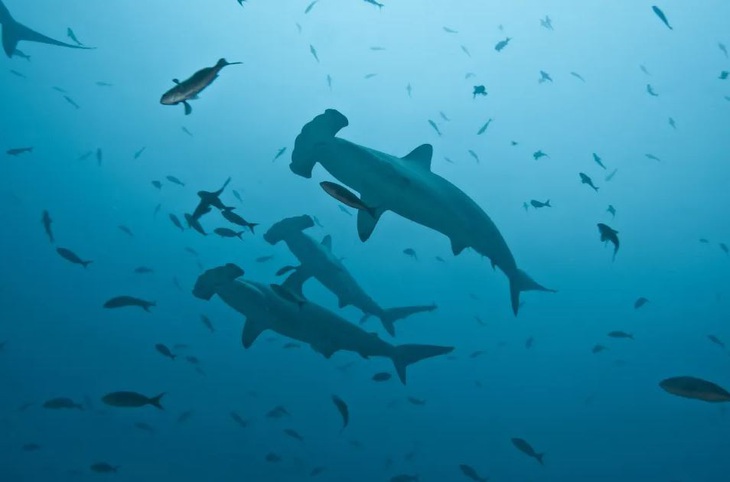 Scientists jokingly call it the "Hammerhead Conference", which usually takes place from December to March in the central area of ​​Tikehau and Rangiroa atolls in the French Polynesian archipelago.
According to Live Science, every summer, scientists see 54 large female hammerhead sharks in the atoll, and they also record one shark whose sex cannot be determined with certainty.
At Rangiroa Atoll, these females gather at a place called the "Hammerhead Plateau" at a depth of about 45–60 metres. More than half of the sharks are seasonal residents, meaning they are there 6 days a month, for up to 5 months.
According to scientists, they swim independently of each other and may have no connection to each other, but are attracted to the island by external factors, which appear to be related to the lunar cycle.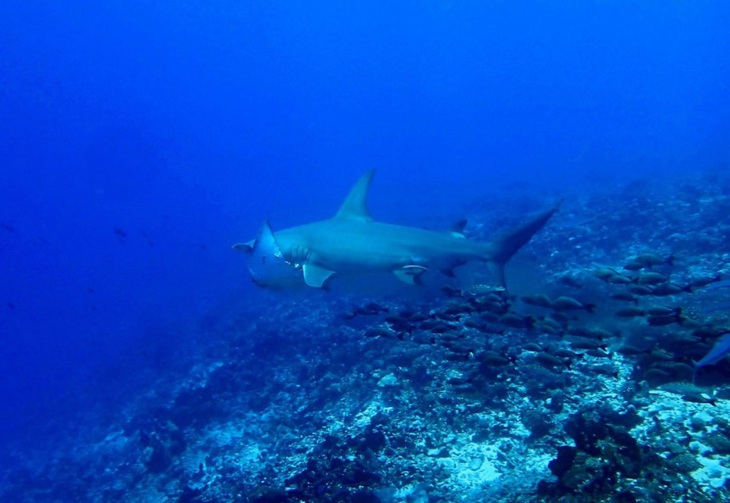 Researchers believe that the numbers of female hammerhead sharks peak during the full moon in summer, perhaps because the bright moonlight enhances their ability to hunt around the atoll at night.
The timing of concentrations of hammerhead fish also coincides with large numbers of white-eyed eagle rays (Atobatus ocellatus) entering the lagoon to breed. And sharks hunt these rays.
The protected lagoons and warm coastal waters are also breeding grounds for various shark species, and scientists are beginning further investigations to determine whether Rangiroa and Tikehau Atolls are breeding grounds for the great hammerhead shark, a species that is highly endangered. Endangered?
These findings have been published in the journal Frontiers in Marine Science.
(tagstotranslate)shark