Also follow KCNA, The exercise took place on the morning of September 2 to "warn the enemy" that the country would be prepared in the event of a nuclear war, in reference to Pyongyang once again announcing that it would strengthen military deterrence against Washington and Seoul.
Two cruise missiles carrying simulated nuclear warheads were fired towards the western sea of ​​the peninsula and flew to a distance of 1,500 km at a predetermined altitude of 150 metres.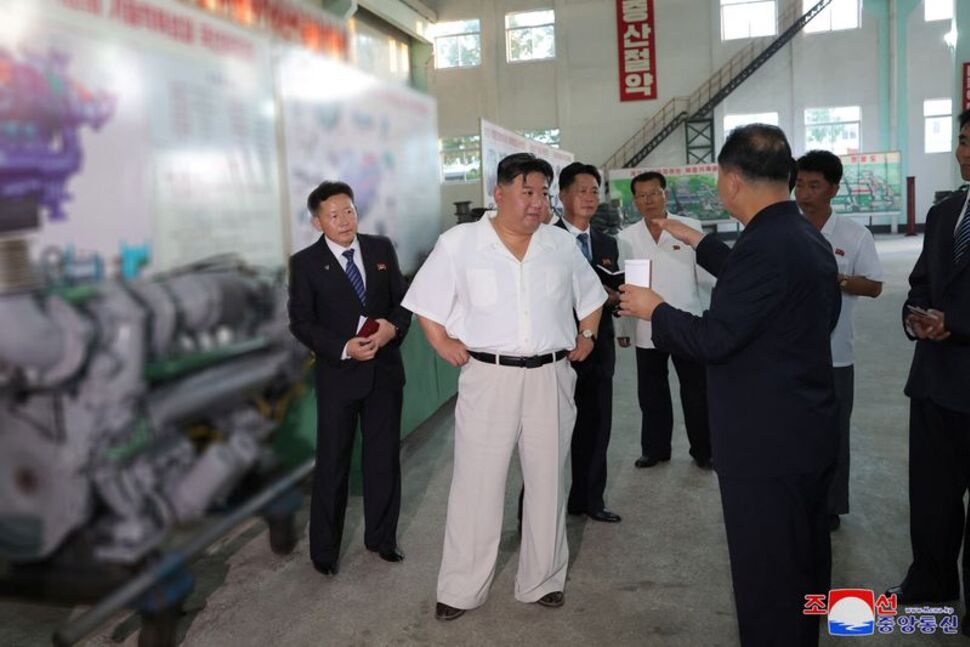 North Korean leader Kim Jong-un inspects the Pukjung Machine Complex and a large weapons factory at an undisclosed location – Photo: KCNA
September 3 newsletter KCNA It also confirmed that North Korea's nuclear forces will continue to be comprehensively strengthened and remain ready to use countermeasures to "prevent conflicts and maintain peace and stability in the region."
A separate statement said North Korean leader Kim Jong-un visited the Pukjung Engine Complex, which makes marine engines, and a major weapons factory to stress the importance of strengthening Pyongyang's naval forces. Reuters.
"He confirmed that the future plenum of the Central Committee of the Workers' Party of Korea will determine an important modernization process of the complex and the direction of development of the shipbuilding industry" – KCNA informed of.
The latest missile test came shortly after the annual summer joint military exercises between South Korea and the US – called "Ulchi Freedom Shield" – ended on August 31.
"Ulchi Freedom Shield", lasting 11 days, included aerial exercises with B-1B bombers.
In response, North Korea had previously conducted an exercise in destroying command posts and air bases on Korean territory, which included launching two tactical ballistic missiles from an international airport. The explosion occurred at a height of 400 meters in the air, from Pyongyang to the northeast, according to TASS.
North Korea has stepped up its military deterrence against Washington and Seoul, while also criticizing a summit agreement between the two sides last month on improving military cooperation.
heroine