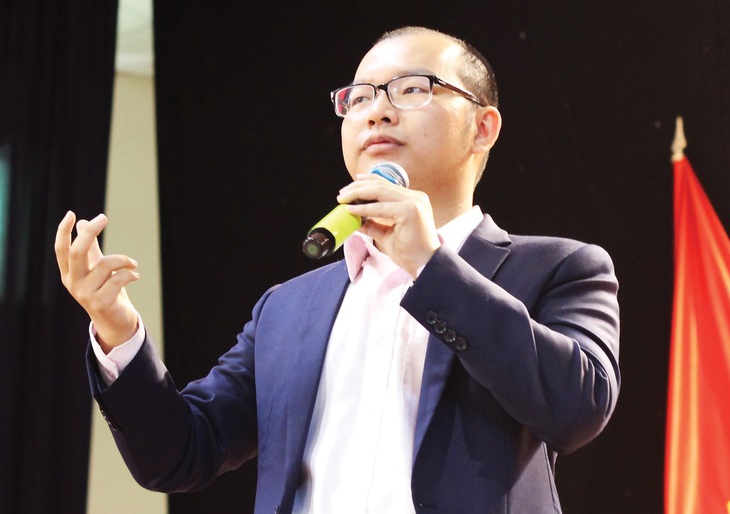 Type the keyword "Le Dinh Hieu" on Google, up to 19.6 million results. And this time while talking with Tuoi Tre, Mr. Le Dinh Hieu did not talk about success and achievements, but about thoughts about the meaning of life.
Le Dinh Hieu's Condensed Achievement List
Le Dinh Hieu is an 8Xer originally from Saigon. He graduated from the prestigious UCLA University (USA) as valedictorian of the economics department, then studied other majors. Hieu is one of the 10 Distinctive Young Vietnamese Faces of 2018, Forbes 30 Faces of 2016 (Vietnam).
Currently, in parallel with founding and leading educational organizations such as MAX Education, GAP Academy and non-profit projects to bring educational opportunities to the hearing impaired community, Heer.Us.Now.. Hieu holds a Master in Education and Entrepreneurship from the University of degree from the University of Pennsylvania (USA), a scholarship for Social Enterprise Management at Stanford University (USA) and is currently a graduate student at Johns Hopkins University (USA).
move away from fear
Hiyu, who has always looked confident and mature in front of the crowd, has been living in fear and terror for a long time. Hieu once shared, "My mother – who never went to university – is my greatest teacher and inspiration."
But the constant fear that made Hieu experience many emotions also came from the day Hieu and her sister learned that she had hereditary hearing loss at the age of 30.
"At age 12, my fear was that because many members of my maternal family had inherited the gene for deafness, would I be like everyone else? When I realized that my mother was still optimistic, happy I was afraid of being rejected. Friends teased and shunned me. Then I realized that everyone was very tolerant and open to support. Then I became plagued with anxiety about whether my dream would come to a halt or be destroyed?", Dinh Hieu recalled.
And he threw himself into studying the culture, playing up to 5 musical instruments (piano, drums, flute, guitar, saxophone), thinking that perhaps one day he would no longer be able to hear these sounds of life. Now you will not be able to fulfill your ambitions.
By the time Dinh Hieu turned 18, his fear suddenly disappeared completely. Hieu has understood that when an incident or unfortunate event occurs, fear is obvious, but problems will be solved when we face them courageously and have a deep enough worldview.
life inspiration
"The doctoral topic I am working on is digital transformation in education, especially higher education. I want to know about the level of digital preparedness of teachers and educational administrators in Vietnam.
Furthermore, I also research how implementing more technology will change people's happiness levels? This subject is considered very difficult to do, but I am prepared for both success and failure," Hieu confirmed.
A few months ago, Dinh Hieu posted a long article on his personal page, in which he spoke about his extreme professional and personal difficulties: "Finally, tomorrow will be bright again. Looking back, I realize That's three things." The first is that I am proud of my current job – which does not bring me a high salary or fame but gives me a clear sense of great meaning in life.
When I face turbulence, I only feel sad but do not lose motivation because I always think that what I am going to do is not only for me but also for the organization, the community or the unfortunate people.
The second thing Hiu mentioned is that he is lucky to always have an excellent and honest team with him. "80% of the success that people see in me comes from the team, only 20% comes from myself. My colleagues may be much younger and have little experience, but they are always ready to learn and dedicate themselves Live."
The last thing is the trust and support of the community. There are still times when Dinh Hieu and his colleagues make missteps, but those around them correct them and guide them so that their path is less uneventful.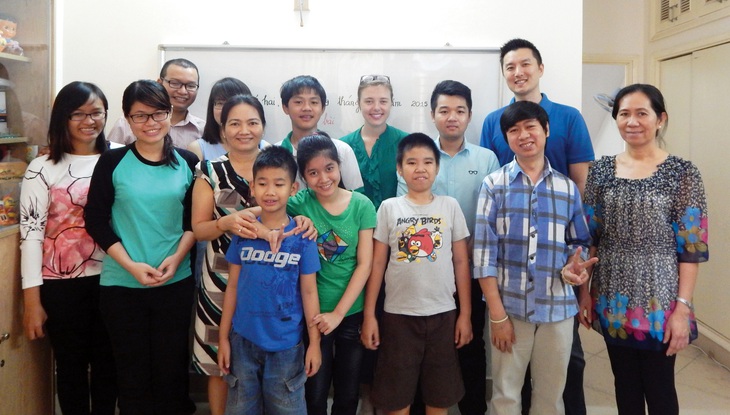 share with youth
"I have great confidence in Vietnam's team of young information technology and artificial intelligence engineers. We can definitely ask them to focus on the invention of technologies to serve the health and medical sector. To your attention .
We need to create a flexible mechanism so that talented people can proudly contribute to the country. Many of my friends abroad are full of talent but have not got the right opportunity to return or contribute."
Dinh Hieu would like to share some perspectives and conclusions with young people: "First of all, we must clearly determine for ourselves what is worth knowing and doing in life, there is no need to know everything or everything. "Race" after friends.
Next, families need to limit the pressure on young people because one person's concept of happiness and success may be another person's pain. Finally, youth need to be aware of their role and contribution in the community. If they can't create positive value for millions of people, contributing to dozens of people is still meaningful, or creates value. It's good for your family or you."
Ho Chi Minh City – a region of unforgettable memories and inspiration
When asked about an unforgettable experience, Dinh Hieu told the story of the days of the COVID-19 pandemic. During that terrible period, Hieu signed up to distribute food to the poor. "For me, Ho Chi Minh City is home, a place full of gentleness, love and belonging, and that's when I realized that there were still so many poor lives in the city that I had never imagined. At that time, I Deeply understood the saying: Saigon is magnificent. Flowers for the rich, tears for the poor."
After having the opportunity to step into 20 countries and studying and working in some countries for a long time and now understanding and loving Saigon more, Hieu said he feels more inspired to get involved in projects . Community, education.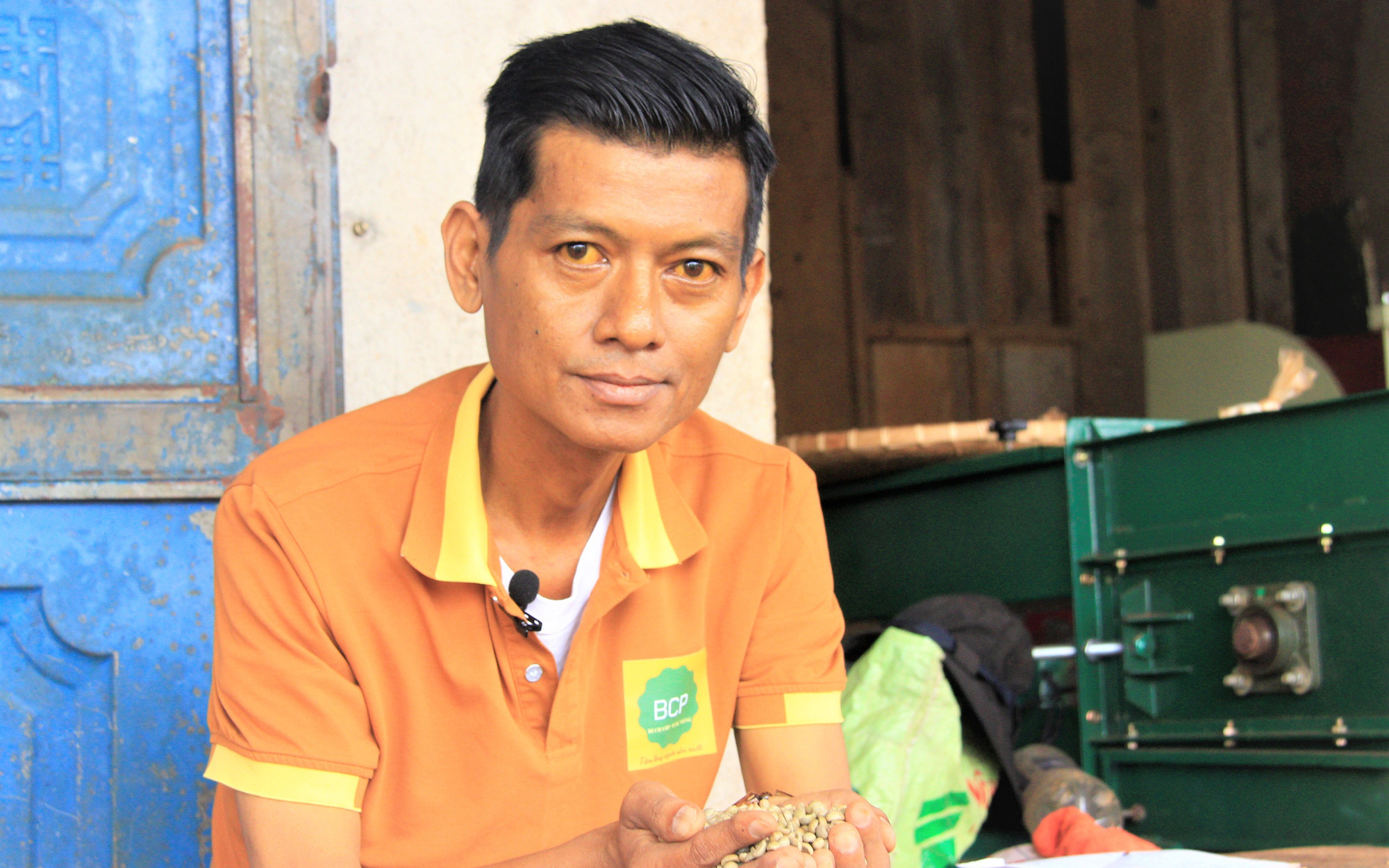 debt with coffee