Firm TASS Citing an unnamed military source, it said, "Su-34 aircraft used Kinzhal hypersonic missiles in a special military operation. The first crew to successfully complete this mission was awarded a national award. Family."
So far, Moscow has said little about the Kinzhal aircraft-launched ballistic missiles, while the Ukrainian military accuses Russia of regularly using them.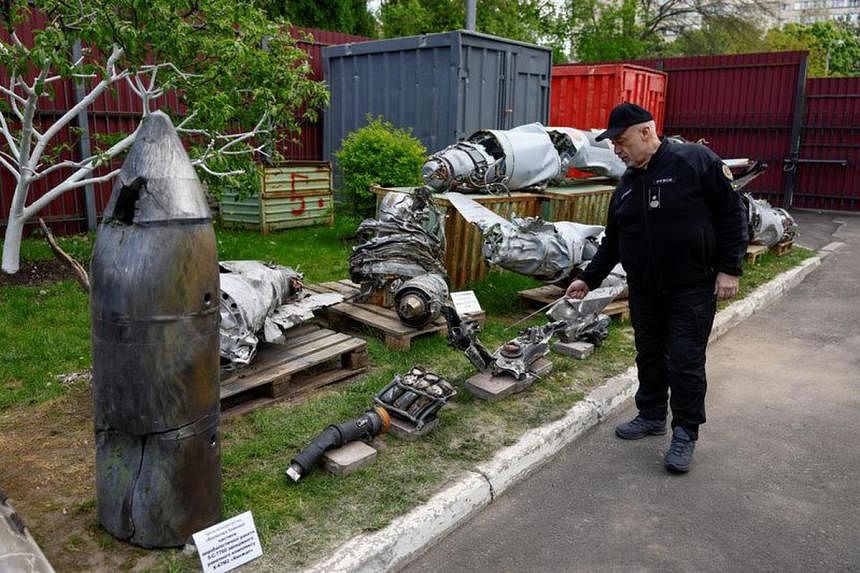 Fragments of a Kh-47 Kinzhal hypersonic missile after it was shot down by Ukraine in May. Photo: Reuters
News agency TASS It did not say when Russia first used Kinzhal missiles in Ukraine. The Russian Defense Ministry said only that the missiles were deployed to destroy Ukrainian targets in March.
The Kinzel is one of six "next generation" weapons revealed by President Vladimir Putin in a speech in March 2018.
In a related development, the Russian Defense Ministry said Ukraine carried out drone strikes on Russia's Kursk region along Ukraine's western border from the night of September 3 to the morning of April 9 (local time). The Russian military shot down two drones on the morning of September 4 (local time).
Earlier, Kursk Region Governor Roman Starovoit said on September 3 that debris from a downed drone caused a fire in a non-residential building in the city of Kurchatov.
Meanwhile, Ukrainian officials said Russia launched airstrikes overnight targeting Izmail, one of Ukraine's major grain export ports.
The Ukrainian Air Force called on people in the port of Izmail, one of Ukraine's two major grain export ports on the Danube River in the Odessa region, to seek shelter on the morning of September 4 (local time).
The airstrike took place hours before talks were scheduled between Russian President Vladimir Putin and his Turkish counterpart Tayyip Erdogan.
Mr Putin and Mr Erdogan will meet in the Black Sea resort of Sochi on September 4 as Ankara and the United Nations seek to restore a grain export deal with Ukraine aimed at alleviating the global food crisis.
Russia left the deal in July 2023, a year after mediation by the United Nations and Turkey. Moscow then began regular attacks on ports on the Danube River, Ukraine's main grain export route.
The attack on September 4 followed a Russian attack on the port of Reni on the Danube on September 3, which damaged port infrastructure and injured at least two people.