Due to the impact of climate change and world conflicts, the price of white rice in this country has increased from 2,350 ringgit/ton to 3,200 ringgit/ton in a short time, with many other food items also increasing. Like chicken, red meat, vegetables…
Not only in Malaysia, rice prices also increased by up to 20% in some other major rice exporting countries like Thailand and Vietnam.
It came as India, the world's biggest grain exporter, began banning exports of several types of rice from July, tightening global supplies. Meanwhile, the Indonesian National Food Agency also warned that domestic rice production will decline by about 5% due to El Nino.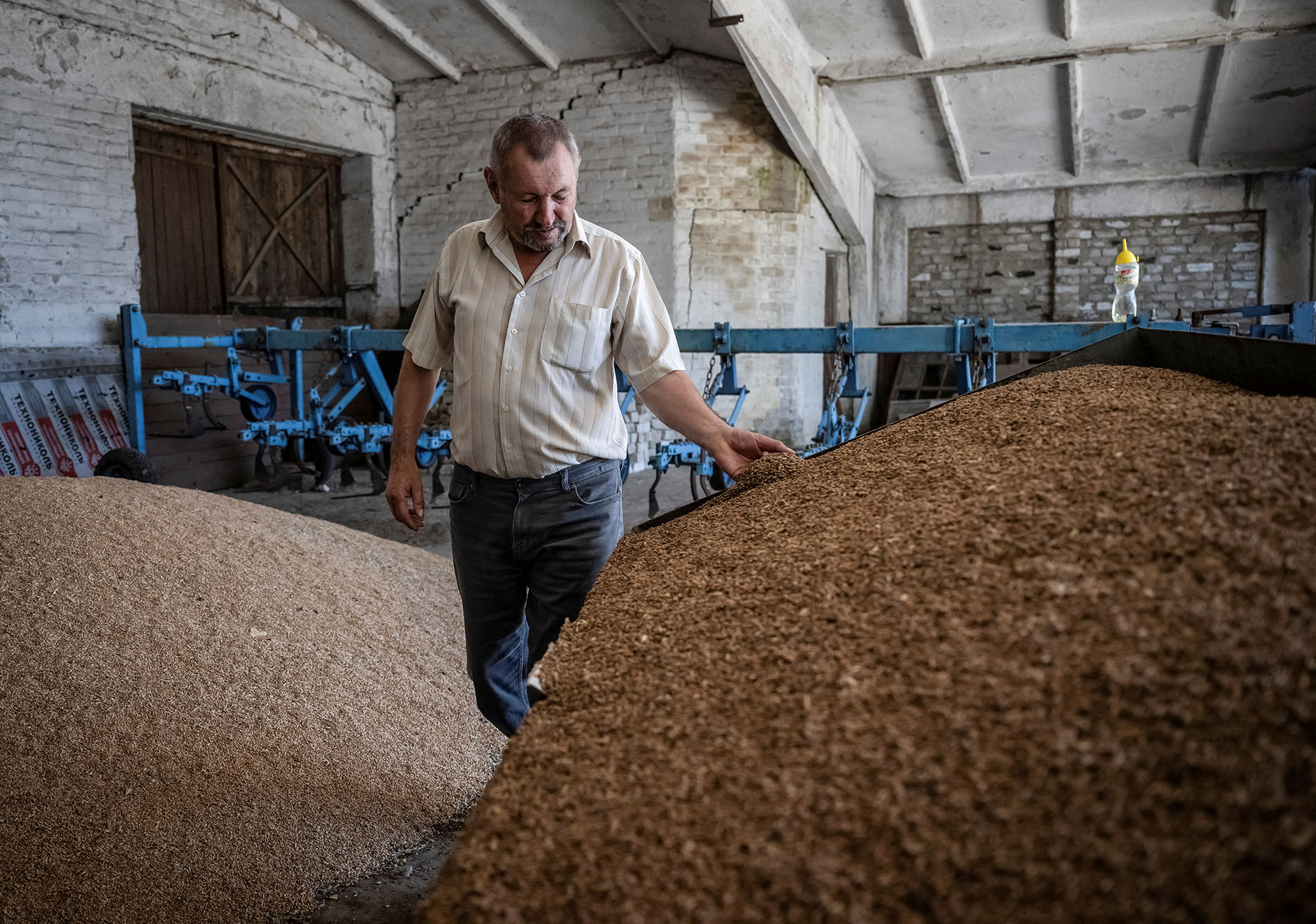 A farmer at an agricultural warehouse in the village of Velikomikhaivka, Dnipropetrovsk region of Ukraine in mid-August Photo: Reuters
However, according to the news agency bloombergRecently, Indian Food Minister Sanjeev Chopra said that the country is expected to receive widespread rainfall in September, which could offset the driest August in more than 100 years.
Due to abundant grain reserves and the incoming new rice crop, as well as effective export restrictions, India's food security situation is not of concern at present.
The government's rice and wheat stocks are sufficient to support welfare programs and will be augmented by rice purchases in the 2023–2024 season. "As of now, there is no proposal to restrict exports. Speak more" – said Mr Chopra.
The meeting between Russian President Vladimir Putin and Turkish President Tayyip Erdogan in the Russian resort of Sochi on September 4 is also expected to further reduce the temperature of the global food crisis.
Mr Erdogan persuaded Mr Putin to return to the Black Sea Grain Initiative – an agreement to get Ukrainian grain to the world market despite the conflict. In response, Mr Putin said Russia would return to the grain agreement only if the West implements a separate memorandum of understanding agreed with the United Nations to create favorable conditions for Russia to export food and fertilizer.
heroine