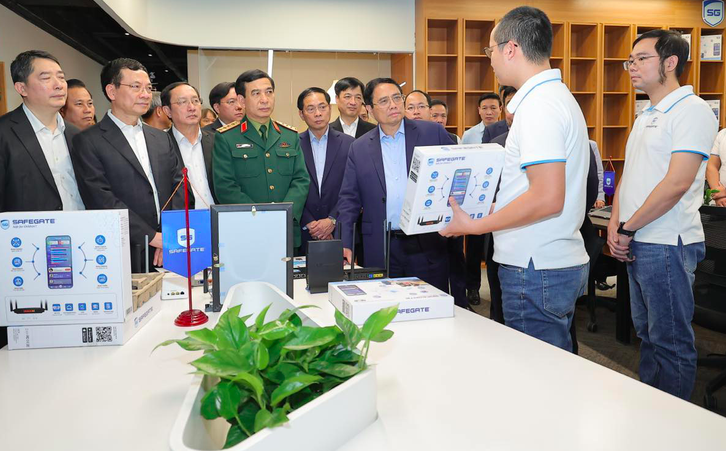 It aims to effectively implement Resolution No. 98 to operationalize a number of specific mechanisms and policies for the development of Ho Chi Minh City.
Accordingly, the city currently has 538,000 businesses, including 1,986 innovative startups.
The city's innovative startup ecosystem is considered to be one of the most dynamic in the country, with around 2,000 startups, over 43 incubators and accelerators, around 200 venture capital funds and 500 innovation events. is created every year and innovation activities take place in approximately 100 universities and colleges.
Currently, the groups supported are mainly creative startups, small and medium-sized creative startups.
Meanwhile, individuals and groups of individuals with innovation projects in incubators and universities that are in the incubation stage and have not yet established a business are not considered for incentives from governments. Support policies, although this is a potential target group to grow into a creative start-up business.
In the proposal, Ho Chi Minh City proposed to prioritize financial support for innovative projects and incubation activities of creative startups in the fields of e-commerce, financial technology, logistics and technology, education technology, health and wellness, high-tech agriculture . Sustainable development, digital transformation, cyber security.
Innovation projects are selected based on the following criteria: creativity, implementability, economic efficiency or social impact, potential market, technology application, business model. Joint.
Accordingly, in the pre-incubation stage, the Ho Chi Minh City People's Committee proposes a support level of no more than 40 million VND/project and a support period of no more than 6 months. Expected to support 100 projects per year.
During the incubation phase, the City offers support of not more than 80 million VND/project and the support period is not more than 12 months. Expected to support 60 projects per year.
In the acceleration phase, the support level does not exceed 400 million VND/project and the support period does not exceed 12 months. Expected to support 25 projects per year.
Ho Chi Minh City estimates that innovation start-up support activities will amount to 17 billion won in 2023, with an additional 1.8 billion budgeted for the science and technology industry.
applicable topics
– Individuals, groups of individuals, businesses with innovation projects, creative startups in priority areas of Ho Chi Minh City.
– Science and technology organizations, innovation centers, intermediary organizations supporting innovative startups, universities, research institutions with activities supporting innovation and creative startups and other relevant organizations.
(tagstotranslate)innovation