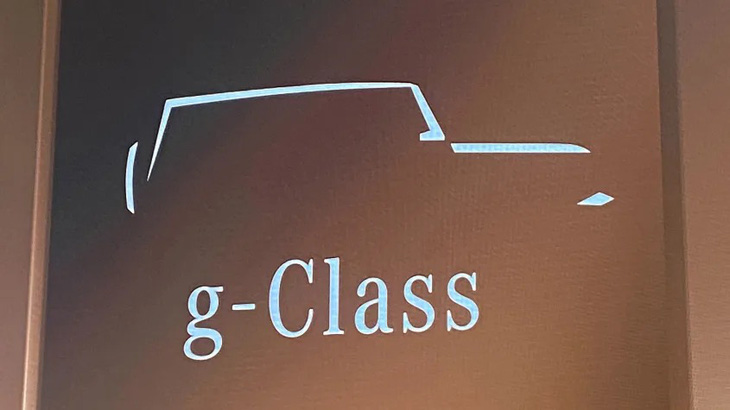 In early September, Mercedes-Benz leadership officially confirmed the existence of a shortened version of the G-Class. This car line suddenly appeared as a rumor in the middle of last year which has now been proved to be true.
Notably, at the 2023 Munich exhibition where Mercedes-Benz brought the CLA concept to attend, the German brand also confirmed the existence of a small off-road SUV line. CEO Ola Källenius confirmed to the international press present at the event that the car "will be launched in the next few years", but did not set a specific time.
A teaser released by Mercedes-Benz and captured by Auto Express reveals the exterior design of the car.
The distinctive square shape of the Mercedes-Benz G-Class has been retained, but the size of the car can be seen to be much smaller. Furthermore, the company uses the temporary name G-Class to differentiate it from the G-Class – quite an interesting play on words.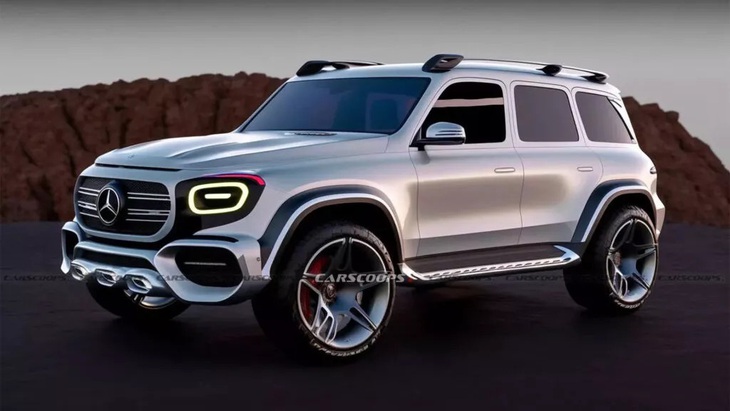 According to information revealed by the German press in the middle of the year, the mini Mercedes-Benz G-Class will be launched in 2026. The chassis used is MMA.
There is information that this is also a pure electric car from the beginning, in which the internal combustion engine is not used. If you choose this direction, the car will look more like the Mini EQG – a pure electric version of the G-Class to be launched next year – than the original G-Class.
However, it is still possible that the Mini G-Class uses the G-Class's downsized chassis and has a closer technical relationship with the original nameplate.
Although significantly smaller in size than the original G-Class, this model will still be larger than the Suzuki Jimny in the popular segment. It is possible that the car may have both 2 and 4-door configurations like the off-road SUVs commonly found in the current market.