News agency TASS Ukraine's counter-offensive "has not stopped, it is a failure. At least today," Mr Putin was quoted as saying to the press after a meeting with his Turkish counterpart Tayyip Erdogan in the city of Sochi (Russia). So that's how it feels. Let's see what happens next. I hope it stays that way."
Mr Putin also emphasized this at a press conference on September 4: "Russia has never refused to negotiate. This time too we will not refuse. Mr Erdogan raised these issues in today's discussion and I join him. I hereby confirm this."
Putin also said that Russia is ready to return to the Black Sea grain agreement, but only if all parties participating in it fulfill their obligations.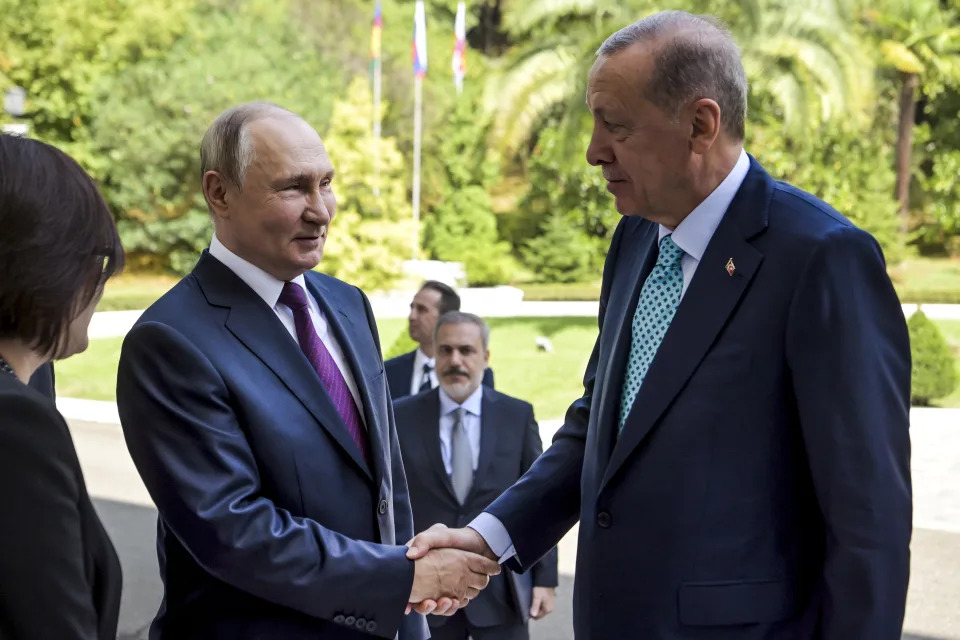 Russian President Vladimir Putin and Turkish President Tayyip Erdogan during talks in the Russian city of Sochi on September 4. Photo: AP
Meanwhile, President Erdogan said he believed the grain agreement could soon be reinstated to ease the food crisis and get Ukrainian grain to the market.
Mr Erdogan confirmed: "Turkey is ready to play a mediating role." Mr Erdogan also called on Ukraine "to soften its approach to taking joint measures with Russia" under the grain deal.
This agreement was made between Russia and Ukraine by the United Nations and Turkey. However, Russia left the deal in July because it said its food and fertilizer exports faced serious obstacles.
President Erdogan and the United Nations are trying to persuade Russia to return to the agreement. President Erdogan said Turkey, together with the United Nations, has prepared "a new package of proposals" to restore the grain agreement.
In addition, at a press conference on September 4, President Putin announced that Moscow is going to implement an agreement on free transportation of grain to 6 African countries through Turkey and Qatar. However, Mr Putin said it was not a substitute for the Black Sea grain agreement.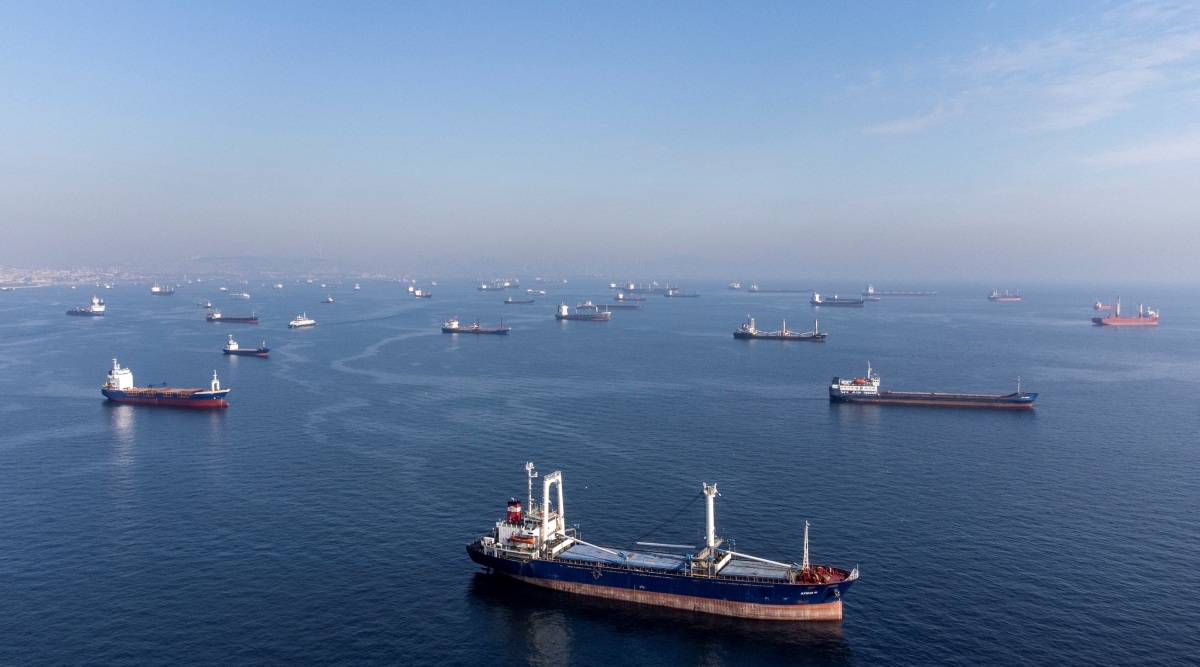 Ships passing through the Bosphorus Strait in October 2022. Photo: Reuters
according to station RTRegarding the situation in Ukraine, Defense Minister Sergei Shoigu said that Ukraine's deficit is increasing and Kiev has had to increase its recruitment efforts.
In early June 2023, Ukraine launched a counter-offensive against Russian forces, using tanks and armored vehicles provided by the West to attack several points on the Kherson–Donetsk front line.
According to Russian data, without overcoming mines and air support, it is almost impossible for Ukraine to penetrate even the first line of Russia's multilayer defense network.
The Ukrainian Army changed tactics, relying on infantry and more mobile units to capture individual buildings and positions. However, according to Russia, Ukraine's deficit remains high. Kiev is urgently trying to mobilize more troops, with Russian forces using artillery fire to repel a counter-attack.
Much of the fighting between Russian and Ukrainian troops over the past two weeks has been concentrated near the village of Rabotino, located in the Zaporizhia region, and the town of Bakhmut in the Donetsk region.