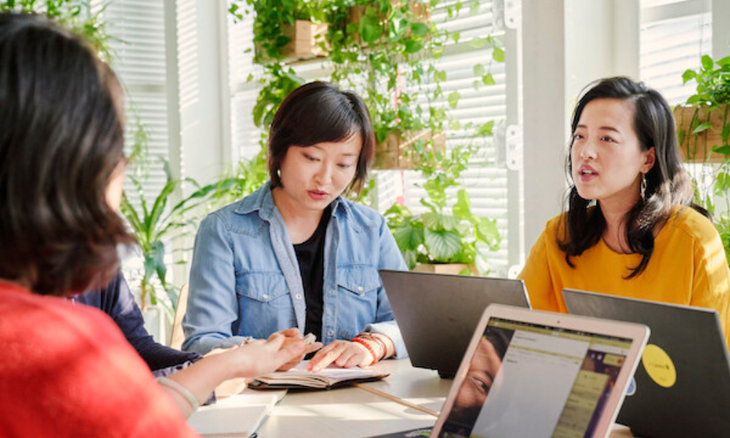 Recently on International Youth Day (12th August) also the main theme revolved around enhancing green skills for teenagers.
Green skills include the technical knowledge, expertise and capabilities that enable the effective use of green technologies and processes in professional work environments.
With these skills, youth have the ability to use Knowledge, Values ​​and Attitudes Making environmentally sustainable decisions in work and life.
As sustainable development is gradually becoming a standard rather than just an option as before, most businesses are aiming to invest in ESG (Environment – ​​Society – Governance), including recruiting personnel with green skills .
Most major online learning platforms such as Coursera, Udemy or LinkedIn also integrate several courses on sustainable development, green economy, responsible management…
The 2023 Global Green Skills Report published by LinkedIn shows that in all 48 countries surveyed, employees are working in green jobs or listing at least one green skill on their resumes. This group has the opportunity to find a job 29% more Compared to people with no green skills.
However, the report also highlights that growth in demand for green skills in the labor market is outpacing growth in supply.
From 2022 to 2023 alone, the proportion of green talent in the workforce increased by an average of 12.3%, while the proportion of job postings requiring at least one green skill nearly doubled to about 22.4%.
This unbalanced ratio creates a risk of personnel shortages, but also creates opportunities for greater selection for those who already have green skills on their experience record.
Christy Drutman, co-founder of Green Jobs Board, a platform that provides job information related to the environment and sustainable development, said one of the main challenges facing youth today is the lack of training and mentorship systems. ,
In fact, young people today are more aware of environmental issues, climate change and sustainable development. Unlike previous generations, it is an abstract concept that does not affect daily life. Recent studies have also shown that young people are vulnerable to stress and anxiety due to the effects of climate change.
"Young people globally have many things in common, including more vulnerable living conditions, lower wages, uncertainty about the near future, inequality in access to higher education…", Mark Collado – UN Green Jobs Working Member Group on Climate Change (YOUNGO) – said.
"These characteristics contribute to shaping the way young people deal with the transition to a green economy very differently than previous generations," he stressed.