US National Security Advisor Jake Sullivan had said on September 5 that providing arms to Russia would not have a good effect on North Korea and they would have to pay a price in the international community.
According to Mr. Sullivan, the United States is tightening its grip on the Russian defense industry and Moscow is looking for any possible source of weapons.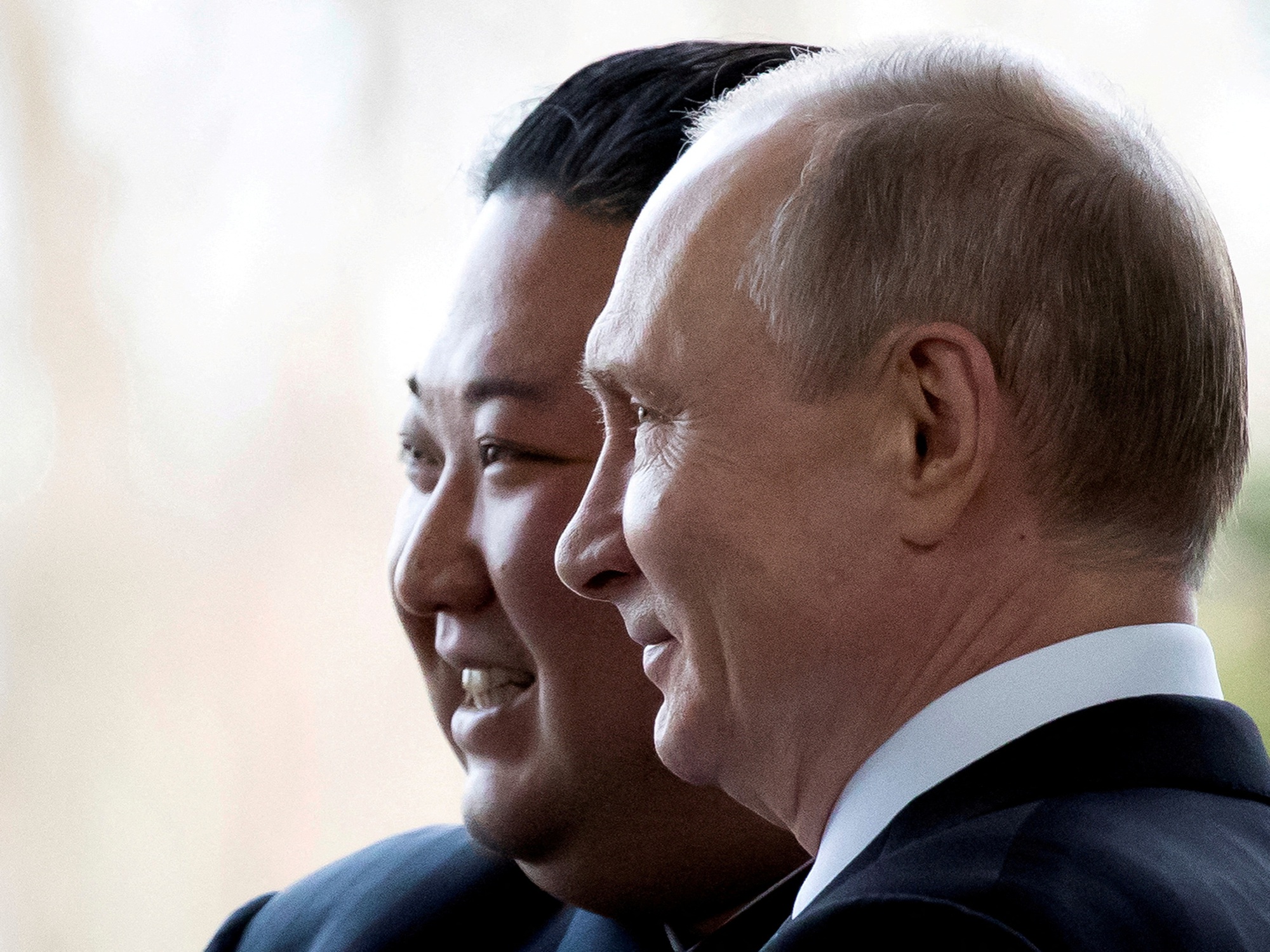 Russian President Vladimir Putin and North Korean leader Kim Jong-un photographed during a meeting in Vladivostok – Russia in 2019. Photo: Reuters
Mr Sullivan said the United States continues to call on North Korea to follow through on its public commitments not to supply arms to Russia.
On September 4, US National Security Council spokesperson Adrienne Watson said that North Korean leader Kim Jong-un and Russian President Vladimir Putin may plan to meet. The New York Times newspaper quoted unnamed US officials and aides as saying that Mr Kim planned to visit Russia next week to meet Mr Putin.
However, Kremlin spokesman Dmitry Peskov, when asked to confirm the meeting between the leaders of Russia and North Korea, said he had nothing to say.
If that happens, the trip would be Mr Kim's first trip abroad in more than four years and his first since the COVID-19 pandemic.
As North Korea's leader, Mr. Kim has traveled abroad more than his father. However, these trips are often kept secret and tightly guarded.
According to political analysts, in the new situation, Russia and North Korea see benefit in strengthening relations.
A North Korean Defense Ministry official said last November that Pyongyang has never made an arms deal with Russia and has no plans to do so in the future.
However, Moscow and Pyongyang have promised to increase defense cooperation. According to Reuters news agency, Russian Defense Minister Sergei Shoigu, who visited Pyongyang in July, said on September 4 that the two countries were discussing the possibility of joint exercises. In August, the US imposed sanctions on three entities allegedly involved in arms deals between North Korea and Russia.
xuan mai