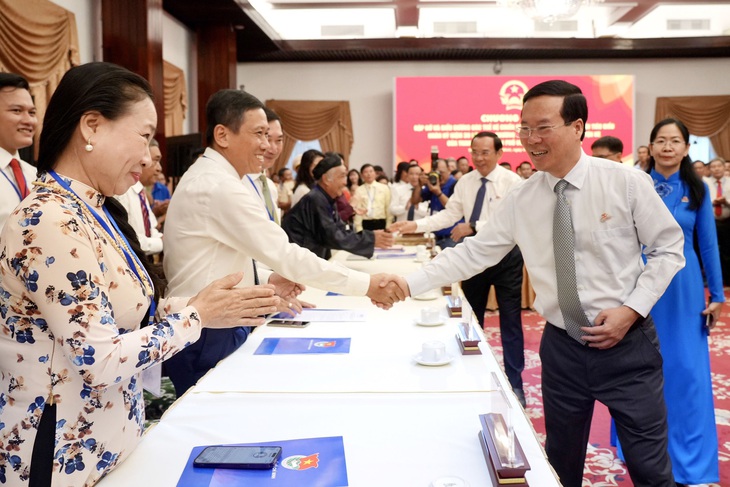 The meeting was also attended by Ho Chi Minh City Party Committee Secretary Nguyen Van Nan, Central Youth Union First Secretary Bui Quang Hui and standing members of several provincial and city party committees. The Ho Chi Minh City Youth Union said more than 200 delegates participated in the event related to summer volunteer activities.
Reunion of summer volunteer troops of all periods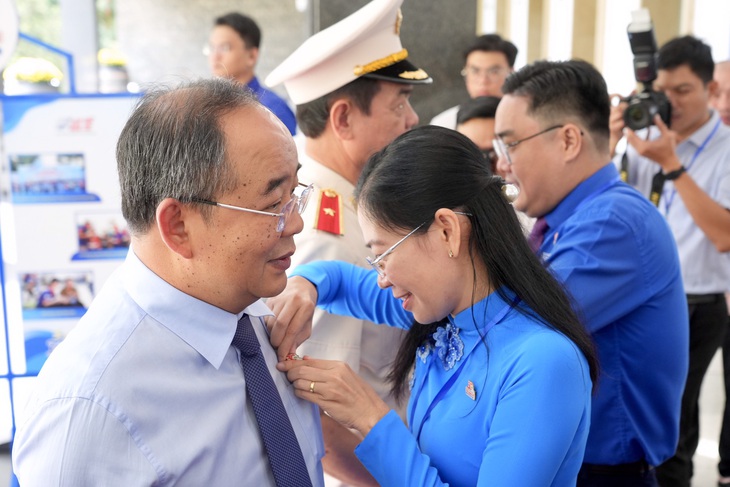 The representatives selected to participate in the program are the Exam Relay Program, Blue Shirt Tutors and volunteers from two periods of volunteer campaigns: Green Summer, Red Royal Poinciana, Pink Holiday, Onion Green Army.
In addition, there are writers, artists and press reporters who have been involved with Ho Chi Minh City's summer volunteer movement for the past 30 years.
In particular, some of the delegates represent thousands of military families who have been closely associated with generations of volunteer soldiers in the city since the first days of the Summer Cultural Light campaign in 1994.
The meeting just started in a friendly and open atmosphere. Especially with President Vo Van Thuong, this can be called a "homecoming". He was the former Secretary of the Ho Chi Minh City Youth Union from March 2003 until he was appointed Secretary of the 12th District Party Committee by the Ho Chi Minh City Party Committee in November 2004.
In particular, while serving in many different positions and positions in the City Youth Union, President Vo Van Thuong was the commander of the city-level Green Summer volunteer campaign from 1999 to 2002.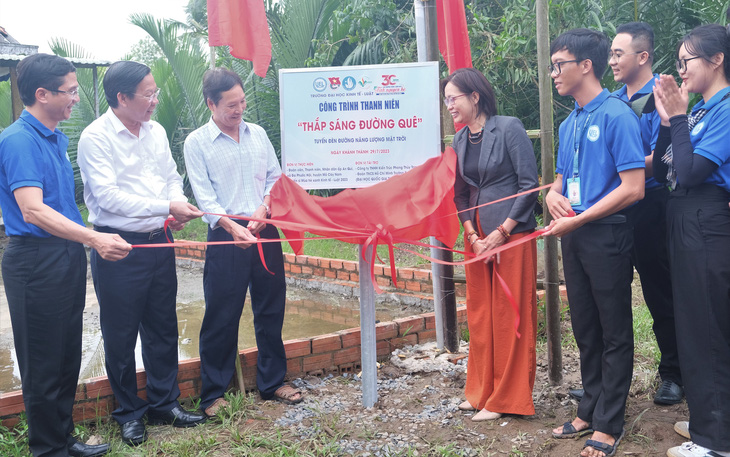 In addition to recognizing and praising exemplary summer volunteers, the event is expected to be a place to meet and interact with volunteers of all ages and foster families who have made numerous contributions and engagements in programs and campaigns. 30 Years of Summer Volunteering for Ho Chi Minh City Youth.
It is also an opportunity to exchange, share and listen to ideas and suggestions for voluntary activities and movements of the youth of the city in the times to come.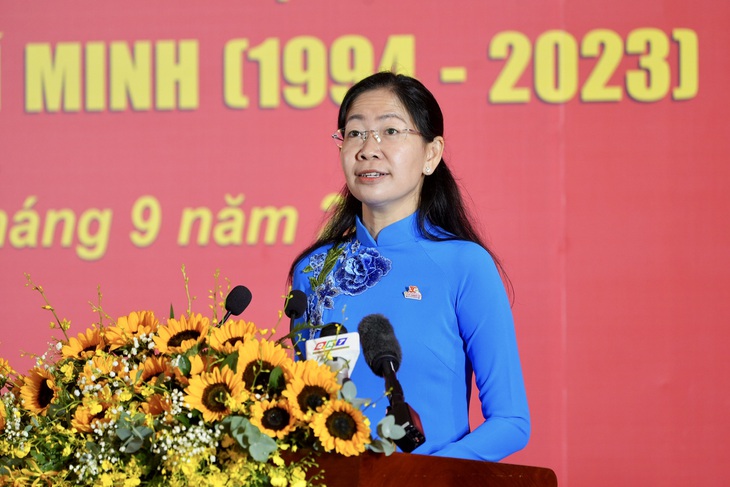 Phan Thi Thanh Phuong, secretary of the Ho Chi Minh City Youth Union, said volunteers are ready to commit and continue military activities in both depth and breadth. From the summer cultural spotlight of 1994, it has grown into six volunteer programs and campaigns that have attracted more than 5 million union members and youth to participate over the past 30 years.
"The volunteerism has proved the creative thinking and tenacious spirit of the youth union and the association. Summer volunteer activities create new momentum for the youth movement" – assessed Ms. Phan Thi Thanh Phuong.
According to the secretary of the Ho Chi Minh City Youth Union, many volunteer products with deep expertise were born, professional activities and volunteer soldiers continued to implement them. This has created greater trust and support from people, businesses and leaders for youth activities.
(TagstoTranslate)Country's Presidential Martial Arts Award(T)30 Years of Summer Volunteer Service at HCMC(T)Summer Volunteer Soldier(T)HCMC Association Member