According to a report by the United Nations Intergovernmental Panel on Biodiversity and Ecosystem Services (IPBES), invasive alien species cost the world at least US$423 billion each year, but many experts estimate that the number is much higher in reality. There may be more.
The report argues that human activity – often through travel or global trade – is causing species of animals, plants and other organisms to appear in new areas at an "unprecedented rate".
An estimated 200 new alien species are recorded each year. The report documents more than 37,000 exotic species that are far from their places of origin.
About 3,500 of these species are considered noxious, posing a serious global threat by destroying crops, exterminating native species, polluting waterways, spreading disease, and causing devastating natural disasters.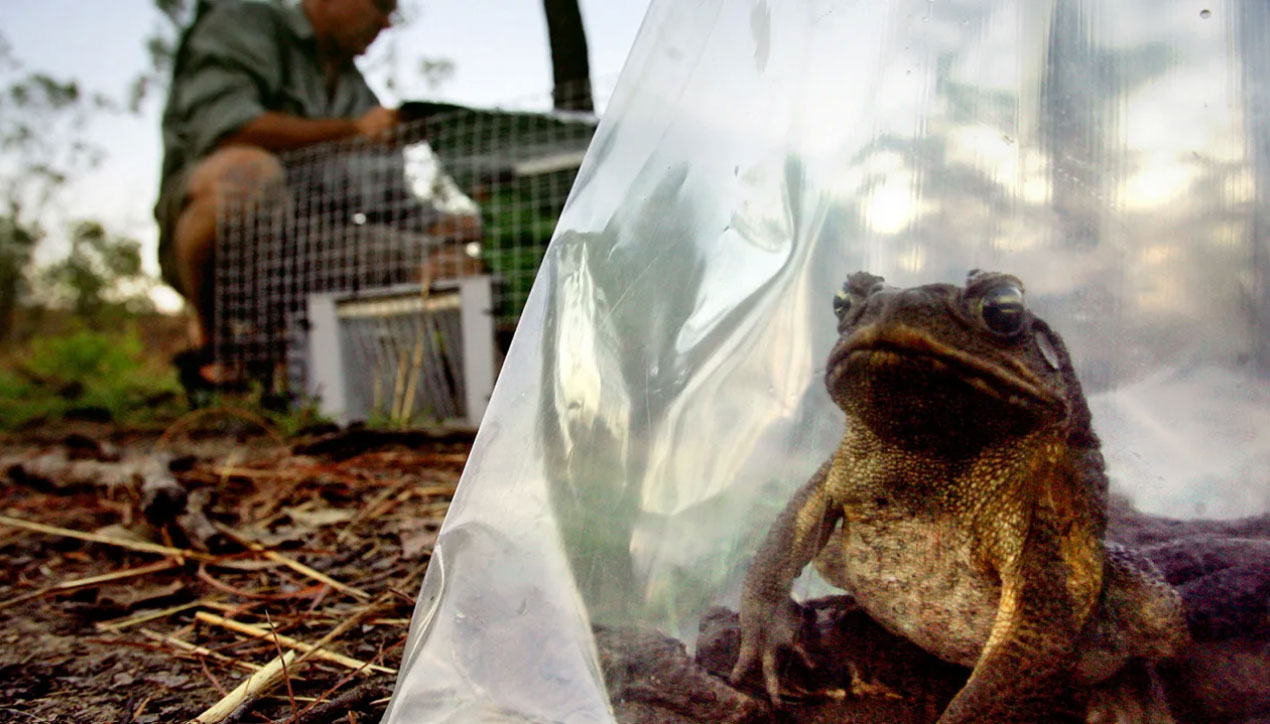 A cane frog inside a plastic bag after being taken out of the net in Darwin, Australia, Photo: Reuters
For example, by channel al JazeeraAustralia has been trying to eradicate the cane toad for many years but to no avail.
This species is native to South and Central America, and was first introduced to Queensland in 1935 to control sugarcane beetles. However, they immediately ran into the forest and became unruly.
Meanwhile, killer hornets, which can destroy an entire beehive in a single attack, are believed to have come to America from Asia.
The report also addresses other invasive alien species, such as water hyacinths blocking lakes and rivers in Africa, lionfish affecting local fisheries in the Caribbean, and diseases such as dengue fever, Zika, malaria and West Nile virus. Mosquitoes spread to new areas.
The IPBES report concludes that economic expansion, population growth, and climate change will increase the frequency and severity of biological invasions and the impact of invasive alien species. The problem is that currently only 17% of countries have laws or regulations to deal with this threat.
Scientists warn that without timely intervention to stop their spread and impact, by 2050 the total number of invasive alien species in the world will be one third higher than in 2005.
According to the report, preventing new organisms from reaching new areas is the best way to control the threat, as detecting and responding to alien creatures requires strict import controls and early warning systems.
The report also urges countries to join hands to solve this problem. In the immediate future, a global treaty to protect biodiversity signed in Montreal, Canada in December 2022 aims to halve the rate of spread of invasive alien species by 2030.