Fiji's Minister of Home Affairs and Immigration, Pio Tikoduadua, said that seven members of the Grace Road sect (including Daniel Kim, son of the Grace Road sect's founding pastor) would be deported back to South Korea. In the immediate future, 2 Grace Road members, among the 7 people mentioned above, were deported to Korea on the evening of September 6.
Mr Tikoduadua said two members of Grace Road are currently on the run.
FBC TV (Fiji) quoted Tikoduadua as saying that the International Criminal Police Organization (Interpol) had urged Fiji authorities to arrest senior members of the Grace Road sect. However, this request has been ignored for many years.
Mr Tikoduadua said: "In July 2018, Interpol issued a red arrest warrant for members of the Grace Road sect, the fugitives are being prosecuted. However, the previous government ignored it."
Shin Ok-ju, pastor of the Grace Road Church in Gyeonggi Province (South Korea), founded the Grace Road sect. The Grace Road sect established a business group on the Fiji Islands and opened a chain of restaurants in Korea. The sect once received an award from the Korean Prime Minister for its rice farm model.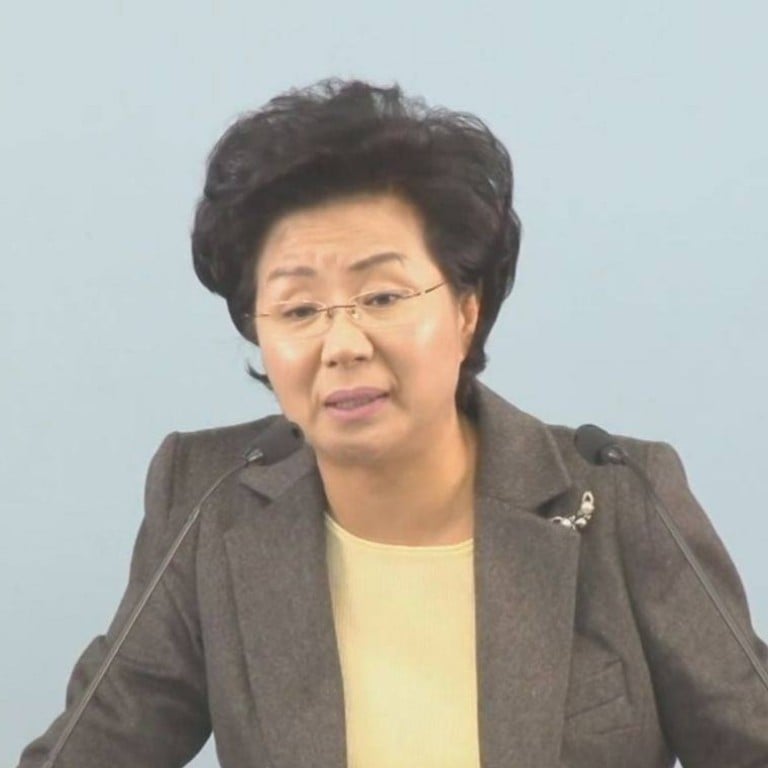 Pastor Shin Ok-ju founded the Grace Road sect. Photo: New York Daily News
Shin Ok-ju once predicted that Korea would face famine and disaster. So, in 2014, Ms. Shin Ok-ju persuaded 400 parishioners to move with her to the island of Fiji, claiming it would protect them from natural disasters.
However, the parishioners' passports were confiscated upon arrival in Fiji. Many parishioners were brutally beaten and forced to participate in violent rituals intended to expel evil spirits from the people.
Parishioners were forced to work without pay and attend sermons in the evening. Some parishioners had previously told the media that those who attempted to flee the church would be publicly beaten.
Shin Ok-ju was arrested in July 2018. On July 29, 2019, Anyang City Court (Korea) sentenced Shin Ok-ju to 6 years in prison for illegal detention and beating of parishioners. Five other leaders of the sect were also sentenced to prison terms ranging from suspended prison terms to 42 months.
South Korea is home to several controversial cults, which have attracted thousands of domestic and foreign members over the years.
In 2020, South Korean authorities arrested Cardinal Lee Man-hee, the founder of the Shincheonji sect, on charges of concealing information and other crimes that led to the COVID-19 outbreak. The biggest in this country.