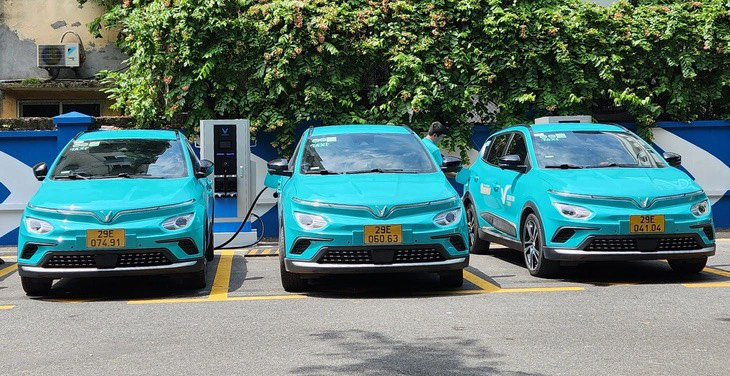 The Finance Ministry has sent a written comment to the Transport Ministry on policy proposals to support the conversion to electric cars.
The poor have been given priority in the state budget
Specifically, with the content of the draft report proposing policies to support the conversion to cars using electricity and green energy, the Ministry of Transport proposed supporting USD 1,000 for electric car buyers, and The Finance Ministry has rejected this.
Commenting on this draft, the Ministry of Finance said that some other countries have provided financial support for electric vehicle consumers, but the above policy is not suitable in the context of Vietnam because the budget still has many difficulties, the state has to face many social Resources have to be balanced between security programs and projects, poverty alleviation and infrastructure development.
Therefore, according to the Finance Ministry, providing financial assistance to electric car buyers will put pressure on budget expenditure.
On the other hand, current support policies from the state budget give priority to the poor, those in remote areas and those living in particularly difficult circumstances. Meanwhile, car buyers are generally high-income people, mainly concentrated in urban areas.
If this policy is released, there will easily be a mixed reaction from public opinion.
It is not necessary to support the rich
Khanh Linh, in charge of sales at an electrical equipment company in Ho Chi Minh City's Binh Thanh district, said she was "outraged" by an offer to give customers $1,000 in support to buy electric vehicles, but has now rejected them Has gone. Which leaves her very disappointed… because according to Linh, electric cars are the trend. On the road, charging stations and electric vehicles appear more and more. In developed countries like the US and China, electric cars are selling fast thanks to support policies including monetary subsidies.
Some opinions also say that from a broader perspective, supporting electric vehicles is not about supporting the rich, but about solving the problem of urban pollution and developing a green transportation system. The assistance may be large but can reduce many other costs, especially medical costs.
"Every day we face traffic jams, everyone is fed up. Personally, I feel that if the government supports electric cars, it is supporting hard-working urban people like me Those who pay taxes, even though I can't afford to buy an electric car", said Mr Tran Phuong (Dong Da, Hanoi).
"On a road full of electric vehicles, without the noise of engines and the smell of toxic gasoline, the air feels fresh and cool. A green country should be a country that mainly runs on electric vehicles. Everyone owns a car Doesn't buy." To be rich. Car is a means. Buying a car with monetary subsidy to run the services will motivate people to make rapid changes" – expressed Ms. Khanh Linh.
There are many support options available
Tran Nhu Phuong, deputy director of the Suoi Tien Ford dealership (HCMC), said the rejection of the $1,000 support offer for electric car buyers would cause customer regret, including auto businesses.
Many other countries have had monetary support policies. But from his point of view, there are many different ways to support policies to promote electric vehicles, not necessarily with monetary support. During a period of many challenges, it will be very difficult to support the money spent inside and outside, not to mention many other problems will arise. Instead, support for exemption or reduction in registration fee or special consumption tax.
"Previously, people were encouraged to use solar water heaters and there was some financial support, so this promoted the trend very well. With high priced cars, financial support would be quite difficult" – Mr. Phuong expressed his opinion.
At present, the electric vehicle wave has seen clear growth, but infrastructure is an essential problem to make it happen. Businesses are investing heavily in charging stations, but there is a strong case for each doing their own thing. Therefore, Mr. Phuong suggested that setting up and building charging stations should have preferential support policies or incentives on electricity prices… so that businesses can invest with confidence.
Refusal to include preferential tax exemption and reduction policies for the production and assembly of electric cars, electric vehicle batteries…
The Finance Ministry also rejected the Transport Ministry's proposal to supplement preferential policies on import tax exemptions and reductions for the production and assembly of electric cars, electric car batteries and imports of electric cars.
According to the Ministry of Finance, the current tax laws have high incentives for domestic production and assembly of electric cars and electric vehicle batteries; Not only are there incentives for importing components and spare parts for electric car production, but there are also time-limited, concentrated tax incentives for imported raw materials and supplies for production and assembly. Electric car, electric car battery.
These tax incentive policies are still in the process of being implemented such as the tax incentive program for import of auto components for production and assembly starting from 2017 and the supporting industries tax incentive program, running till the end of 2027. The cars are implemented from 2020 to 2024; For fuel cell and lithium battery production projects that are subject to special investment incentives according to the Investment Law, they are exempted from tax on raw materials and supplies for 5 years from the start of production.
In addition, raising the issue of tax exemptions or import tax reductions for full electric cars proposed by some businesses will have a great impact on domestic electric car manufacturing and assembly businesses, causing pressure on transportation infrastructure and reducing state budget revenues. .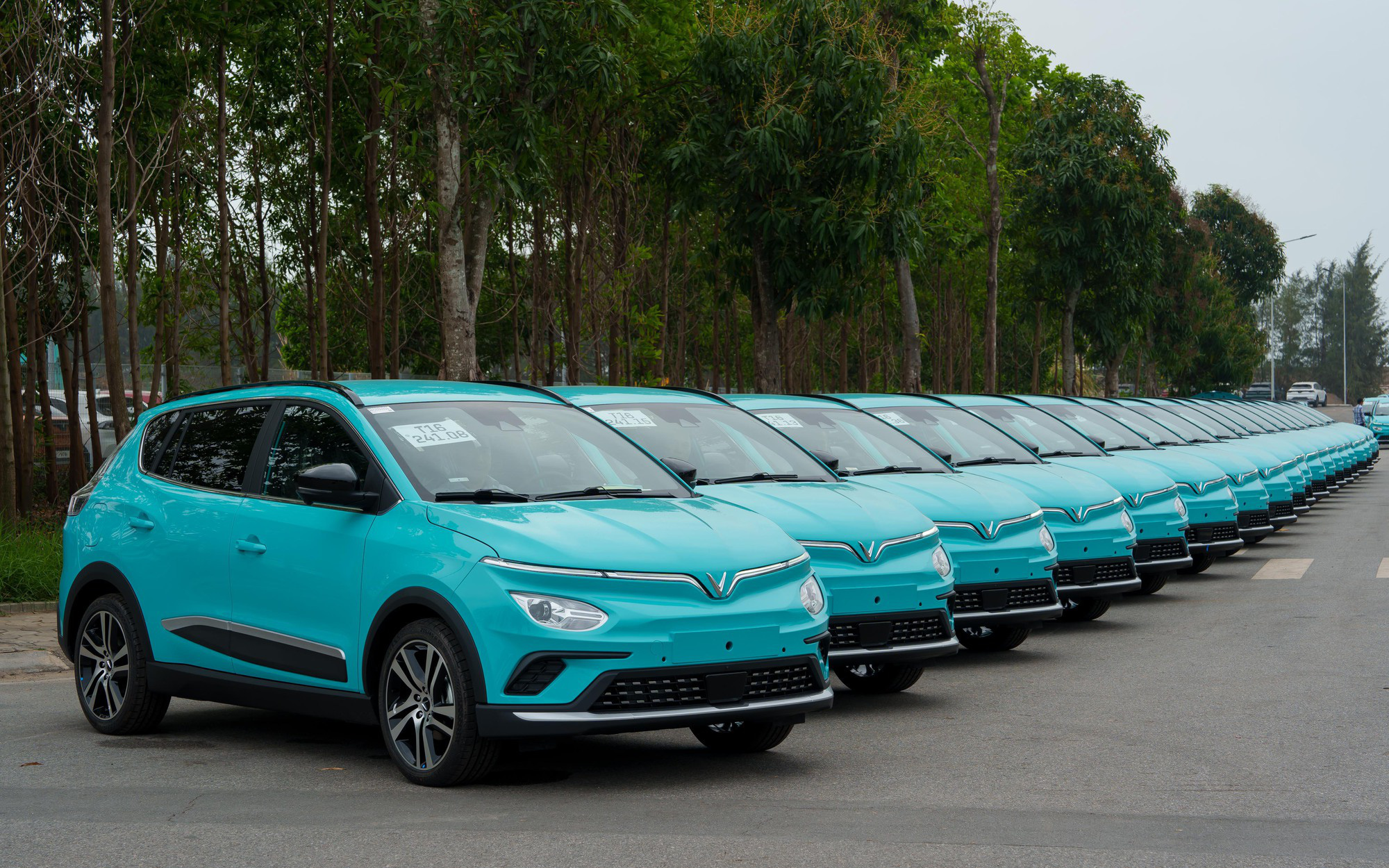 Support of US$1,000 proposed for Vietnamese people to buy electric cars
(TagstoTranslate)Electric cars(T)Support(T)Ministry of Finance(T)Ministry of Transport