According to Mr. Golubev, the air defense system was activated at about 3 a.m. (local time).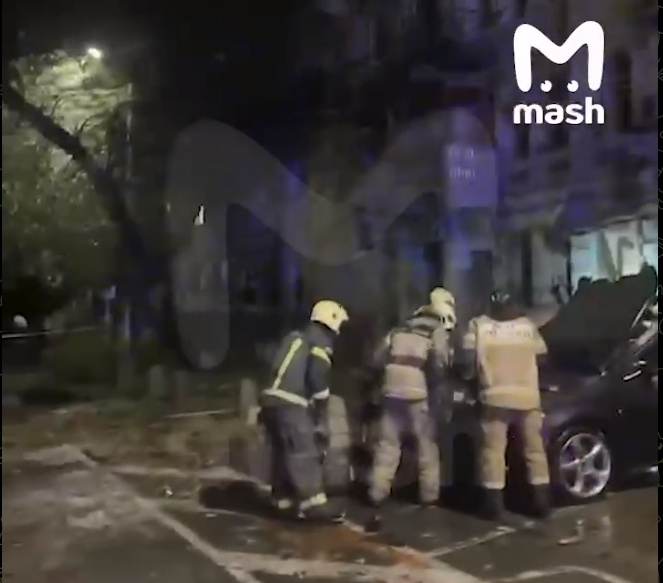 A drone crashed in the center of Rostov-on-Don on Pushkinskaya Street. Photo: Mash
Golubev said the first drone crashed near the western suburb of Rostov-on-Don, while the second crashed in the city center on Pushkinskaya Street.
According to RT, Governor Golubev said that one person was slightly injured.
The spot where the drone crashed is located opposite the headquarters of the Russian Army's Southern Command.
Firefighters were dispatched to the scene. At least one car was destroyed and another was damaged. The facade of a building was also damaged.
xuan mai