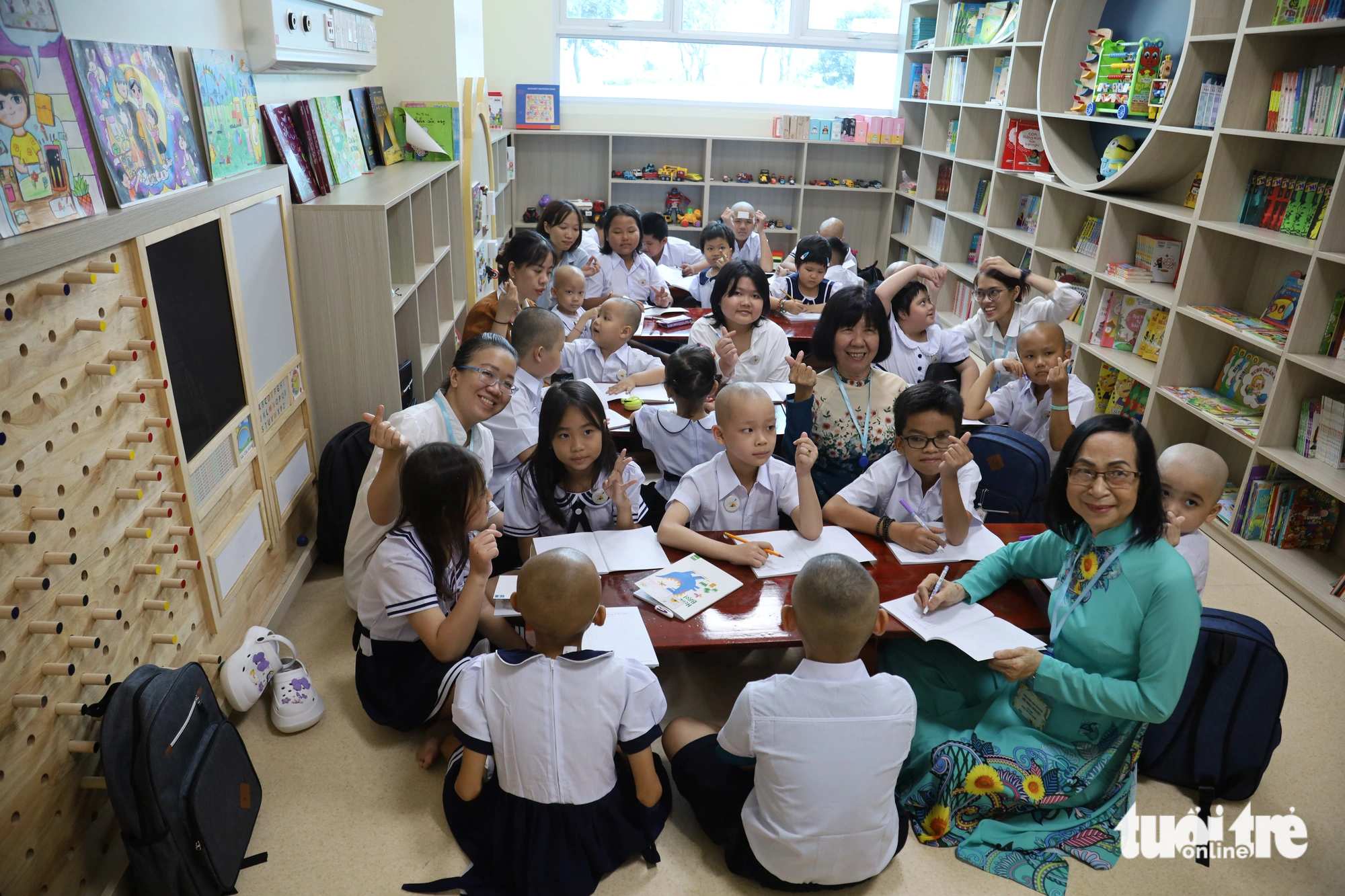 The opening ceremony took place within the framework of the opening of the Living Room for pediatric cancer patients, a large, airy space that contained approximately 800 books on many subjects, television, and skill and intellectual games.
Wholeheartedly for child cancer patients
This is also where a class for child cancer patients, taught by Ms. Dinh Thi Kim Phan (a teacher who has been in the class for a long time) and her colleagues, will take place. During the 15 year journey, around 1,500 children have attended the class.
From the original basic subjects such as Vietnamese and Mathematics, the class now has English and Japanese subjects. As far as painting is concerned, apart from teaching the teachers also give private lessons to some talented children.
Ms. Phan shared that she still keeps the notebooks the children used from day one. Among them, there are books that are merely the memories of a cancer patient child who had the opportunity to set foot in a classroom and be in the love and care of his teachers.
Went to the hospital city on the first day. Thu Duc, Ms. Phan's class seemed unable to continue at Oncology Hospital 1 (Binh Thanh District) at that time.
Nevertheless, the devoted aunt did not hesitate to travel the distance to catch a bus, then walk some distance to reach the children at the boarding house in the new place.
On the first day of school, joy broke out not only for the children but also for Ms. Phan, as the laughter of the classroom and pediatric cancer patients once again returned to the hospital compound.
Her co-workers also gathered, a young teacher who took a bus from Lam Dong to support the organization, a volunteer who sent her two young children to join hands…
I never went to school. Thanks to the teachers, I get to know about the class environment and gain more knowledge. I am very happy as we have a common room to study and play.
Tran Thi Khanh Hong, 13 years old
I hope the patient's pain will reduce
Speaking at the opening ceremony, Dr. Dang Huy Quoc Thinh, Deputy Director of Oncology Hospital 2, shared his emotions after seeing the hospital become a living space due to the contribution and cooperation of the community, sponsors and medical staff.
Mr Thinh said this is a valuable thing, which demonstrates the cooperation between the community and society with the medical industry, especially the oncology hospital in health care for pediatric cancer patients.
Dr. Quoc Thinh emphasized that the living space allows pediatric patients to develop their talents, study, expand their knowledge and vision, and have fun with friends rather than being alone in an environment of intravenous fluids and injections. Allows to do., Dressing changes…
"We hope that pediatric patients will try their best for treatment, have the best results, and recover quickly and return to their peers. We hope that parents will have enough strength to take care of their children during this time Will happen." hospital. We appreciate the sponsors' contribution to the children," he said.
The residency is sponsored by the family of Mr. Tran Dinh Viet Hung (Thu Duc City) out of a desire to do meaningful work for pediatric cancer patients.
Mr Hung shared that his mother, who is the person behind all space implementation activities as well as garnering some contributions from the community, has 30 years of experience working in journalism and writing books.
"Implementing a shared living space for children with hundreds of books is not only my mother's passion and love," she said.
"We hope that children will often go to the library to read books, have fun and more or less find sources of inspiration, rest, relief from physical pain and overcoming illness.
We also hope that The Living Room will be an inspiration for teachers and children in their journey to continue teaching and learning," said Mr Hung.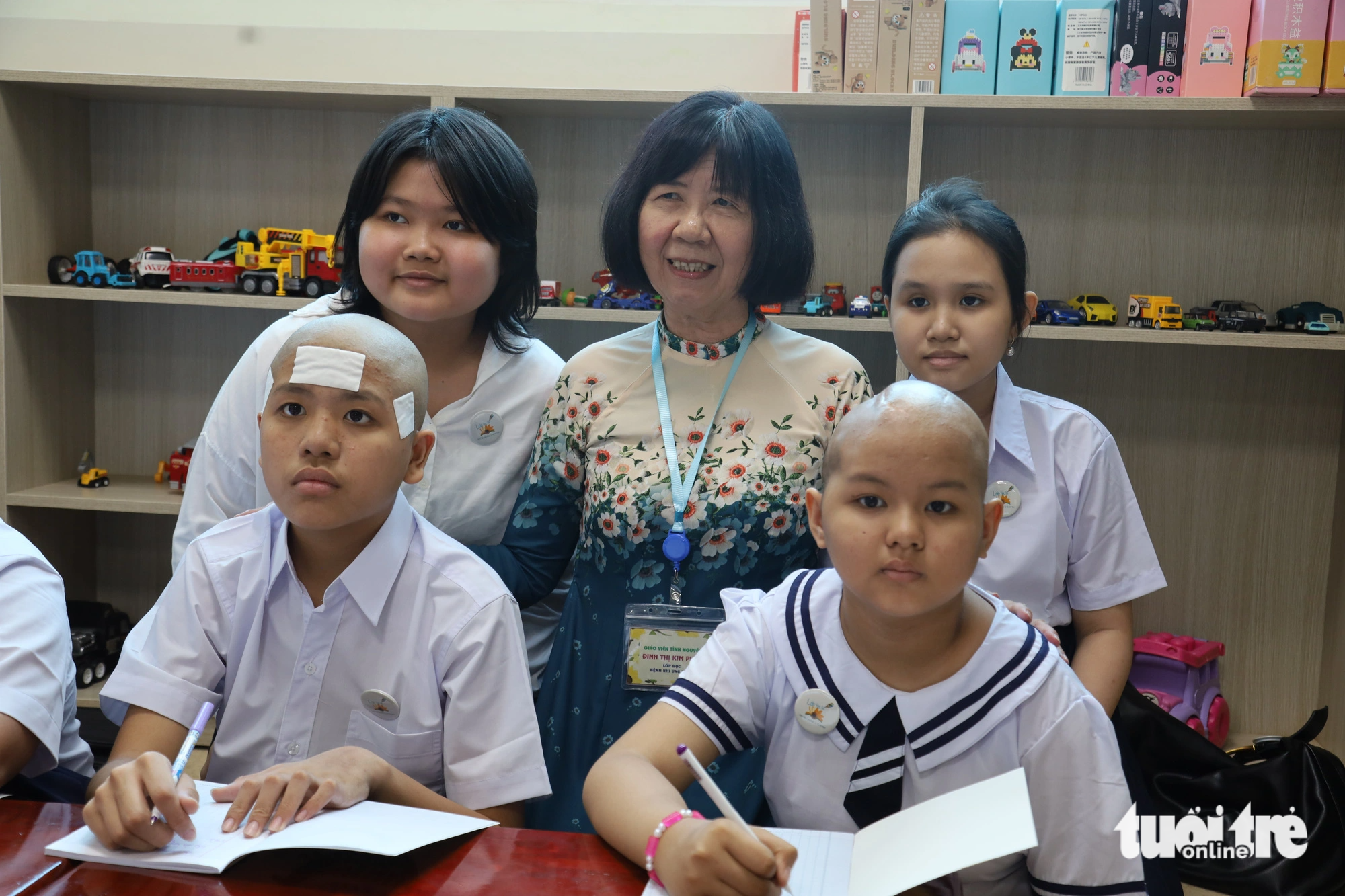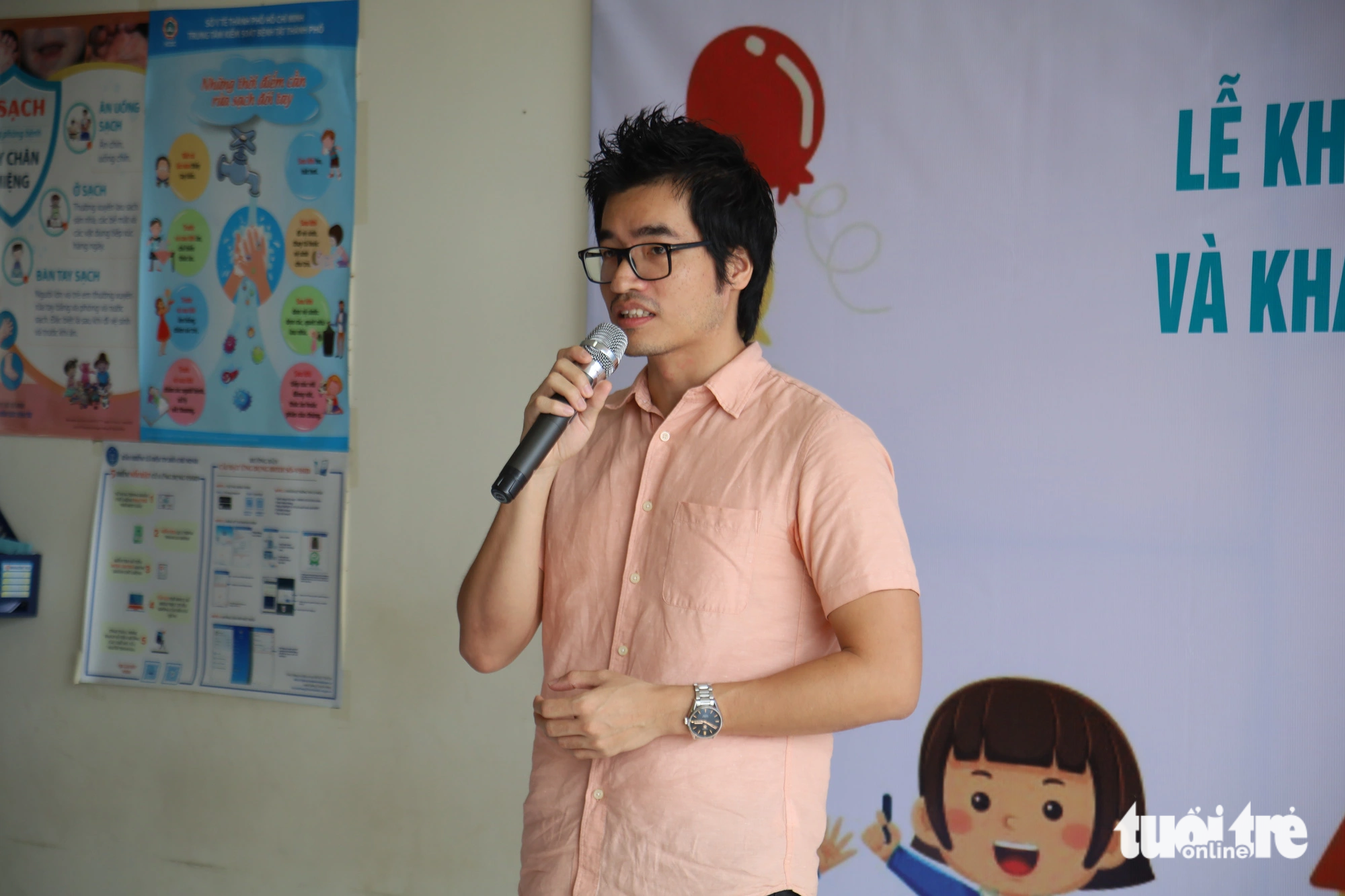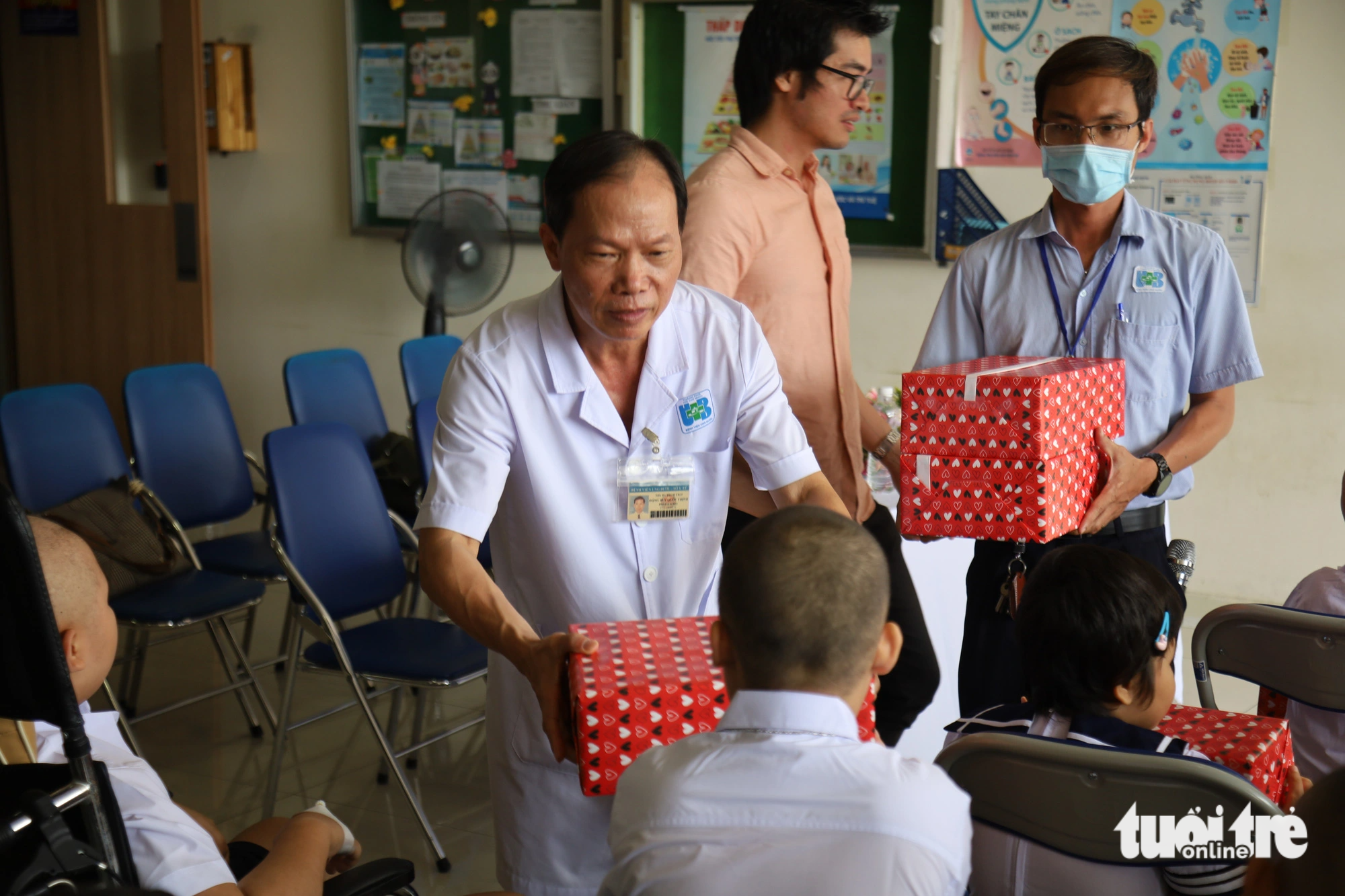 (tagstotranslate)oncology hospital