This is the US Secretary of State's fourth visit to Ukraine since Russia launched its special operation in the country last February.
Mr Blinken is the first high-ranking US official to visit Ukraine since Kiev launched a massive retaliatory offensive in early June. Mr Blinken's agenda focuses on Ukraine's recovery efforts.
During the visit, Mr. Blinken announced new assistance to Ukraine totaling more than USD 1 billion, including USD 175 million to strengthen air defense capabilities and communications systems, USD 90 million for inspection activities. More included. Support law enforcement efforts and $206 in humanitarian aid. The remaining amount supports other sectors.
Mr Blinken called it "vital support for Ukraine's air defense forces" as well as funding to restore order in areas recaptured by Ukraine.
Blinken shared relatively little information about the US assessment of Ukraine's ongoing counteroffensive, but said Kiev had made progress over the past few weeks. Mr. Blinken said this new aid "will help maintain and add to the momentum."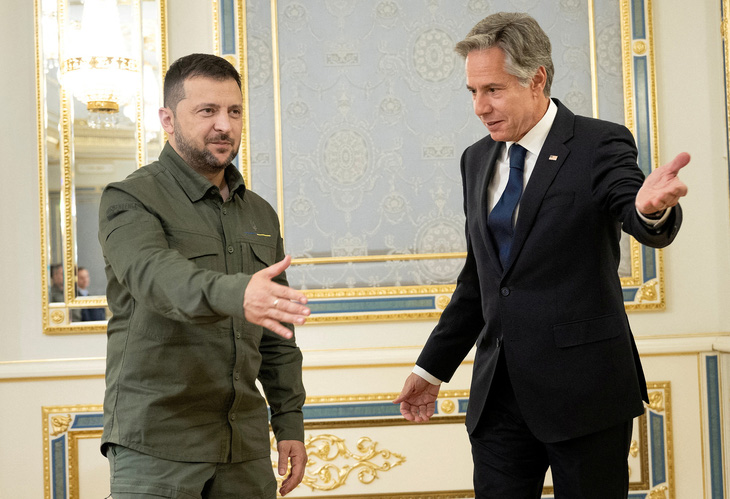 US Secretary of State Antony Blinken (right) and Ukrainian President Volodymyr Zelensky in Kiev on September 6. Photo: Reuters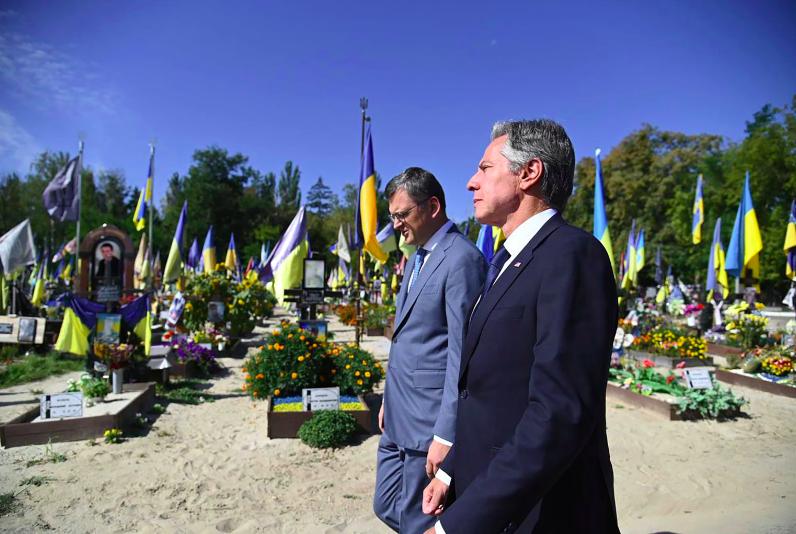 US Secretary of State Antony Blinken (right) and Ukrainian Foreign Minister Dmytro Kuleba at Berkovetske cemetery in Kiev on September 6. Photo: AP
Sitting across from Ukrainian President Volodymyr Zelensky and Ukrainian Foreign Minister Dmytro Kulya in the capital Kyiv on September 6, Mr Blinken said: "We – the United States – will stand with Ukraine."
Connected reuters "We want to make sure that Ukraine has everything it needs, not only to be successful in its counter-offensive campaign but also what it needs in the longer term, to make sure that they have strong deterrent capabilities." Are."
On the Ukrainian side, Mr Zelensky told Mr Blinken during the meeting: "There is a difficult winter ahead. But we are glad that we are not alone in this winter. We will do it together with our partner."
An official accompanying Mr Blinken said the visit would help unite the US and Ukraine ahead of the upcoming UN General Assembly in late September.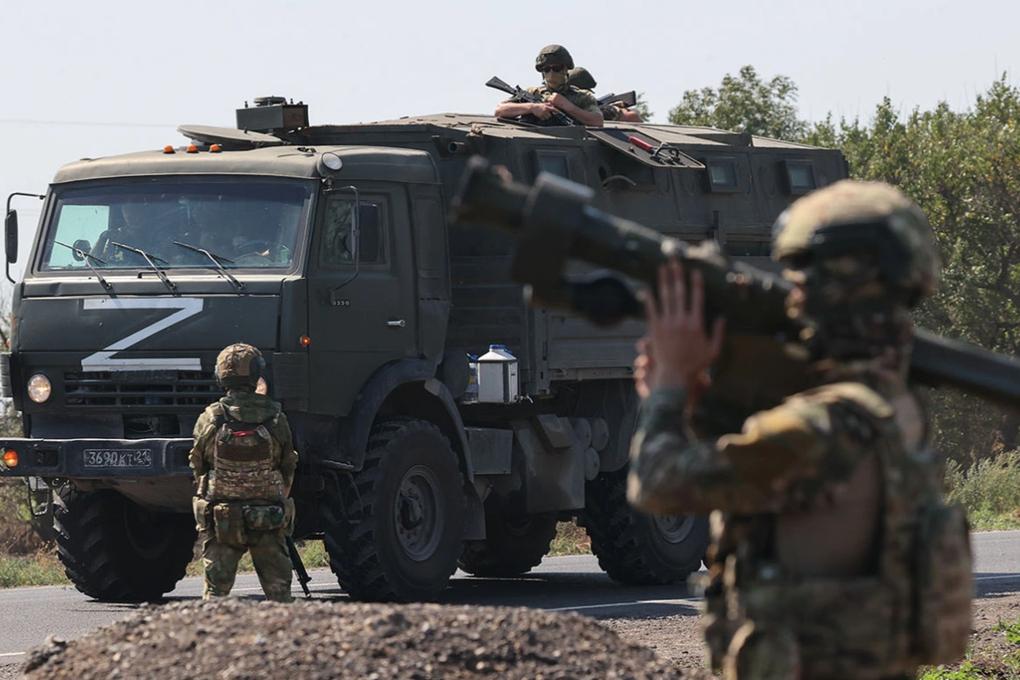 Russian military vehicles in the Zaporizhia region of southern Ukraine. Photo: TASS
Also, on September 6, the Pentagon announced a new security assistance package for Ukraine worth USD 175 million. This aid package includes controversial depleted uranium ammunition for US Abrams tanks.
The new support package includes 120 mm artillery shells with depleted uranium cores for use on Abrams tanks, although Ukraine has not yet received Abrams tanks.
In addition, the new assistance package includes equipment for air defense, ammunition for HIMARS multiple launch complexes, artillery shells of 155 and 105 mm caliber, 81 mm mortars and ammunition with anti-tank guns, TOW anti-tank The complex also includes Javelin and AT-4 missiles. More than 3 million rounds of ammunition for shooting weapons, aviation navigation vehicles, tactical communication systems, obstacle-clearing explosives and spare parts for the technologies used. Rear Transfer and Maintenance Tools.
Earlier, on September 5, Danish Prime Minister Mette Frederiksen had reached the capital of Ukraine. Denmark and the Netherlands recently announced that they would provide Kiev with more than 60 American-made F-16 multi-role fighter aircraft.