Turkey's TUMAF caving federation said the victim, 40-year-old Mark Dikle, was on an international exploration mission in Morca Cave in the Taurus Mountains when he began experiencing gastrointestinal bleeding on July 7, 9 (local time).
Health problems prevented him from continuing his journey and returning to the surface on his own, so a multinational rescue team consisting of more than 170 members was mobilized.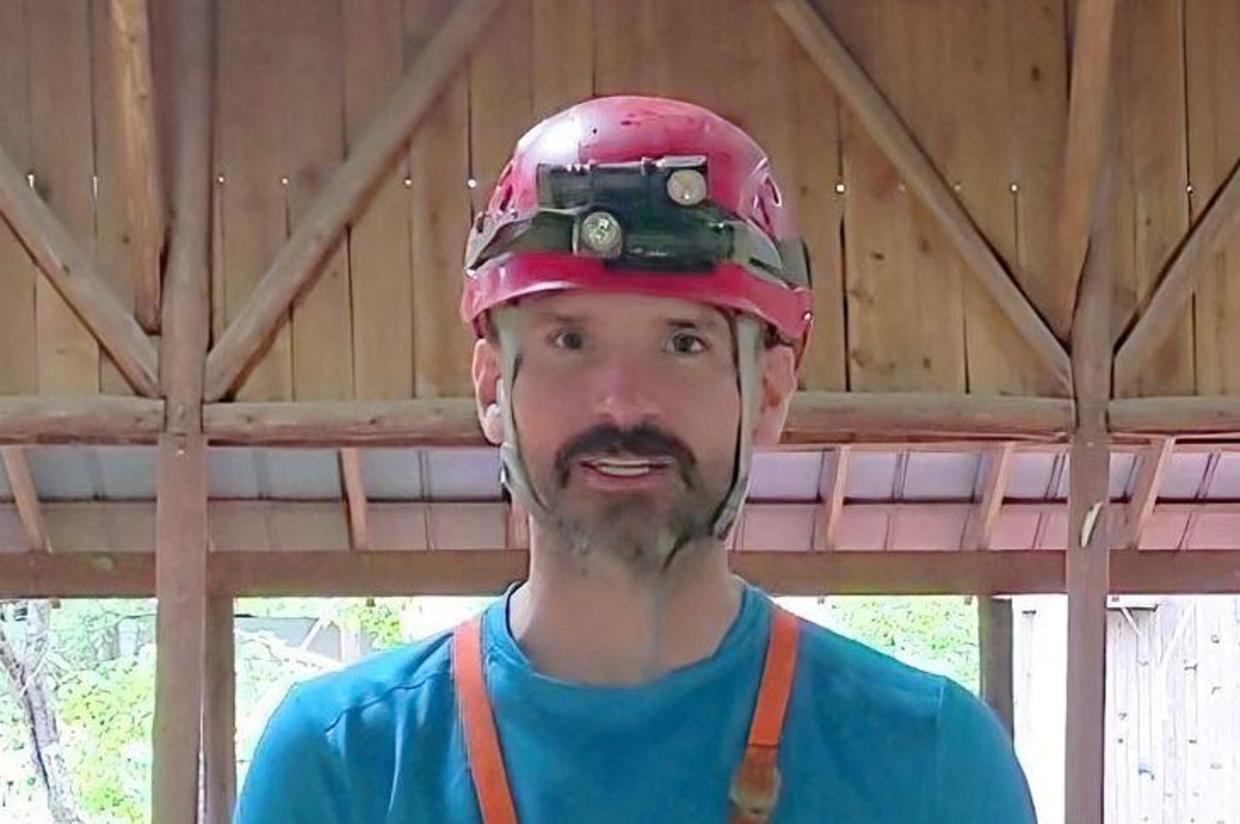 American cave explorer Mark Dickley is trapped at a depth of 1,000 meters – Photo: Reuters/NCRC/HANDOUT
Bulent Genç, head of TUMAF, told Reuters that several international teams were assisting in the rescue efforts. The victim is trapped at a depth of approximately 1,000 meters and rescue workers are currently dividing the rescue route into 7 parts.
Mr General also said that the rescue operation was expected to take 10 days. This time may be more or less depending on the health condition of Mr. Dickle. His health has temporarily improved and he is now able to stand on his feet.
TUMAF also said that a phone line reaching a depth of 1,040 meters had been established and that Croatian rescuers were installing an additional "Cavelink" communication system as a backup. Doctors at the scene will decide whether Mr. Dickie can be taken out without a stretcher.
theo CBS NewsThe Hungarian Cave Rescue Service was the first to reach Mr Dicky's site and received an emergency blood transfusion to stabilize his condition.
In addition to Turkish rescue teams, troops from Hungary, Bulgaria, Italy, Croatia and Poland are currently at the scene. They plan to bring this explorer on September 9 or 10.
A force of more than 170 people, including doctors and paramedics, is looking after Mr Dickie as well as other experienced cave explorers.
In addition, Italy's national cave and alpine rescue team has been present since the evening of 7 September (local time), with 50 personnel present at the cave entrance on the morning of 8 September to prepare to participate in the activity. Directed by the Turkish Government.
Footage from the rescue operation showed Turkish and foreign forces setting up tents and cables outside the sinkhole-shaped cave in which the American explorer was trapped. This is the third largest sinkhole in Turkey.