With the University of Western Australia (Australia) students can discuss the challenges and potential benefits of AI while the University of Hong Kong (China) allows the use of AI under strict regulations. These show how AI is gaining academic attention.
Meanwhile, the United Nations Educational, Scientific and Cultural Organization (UNESCO) on September 6 announced the first international guidelines on Generative AI (Generative AI, referred to as GenAI) in education and academic research.
GenAI is an advanced generation of AI that is "making waves" in the form of chatbots like OpenAI's ChatGPT or its potential competitors Google's Brad, Baidu's Ernie…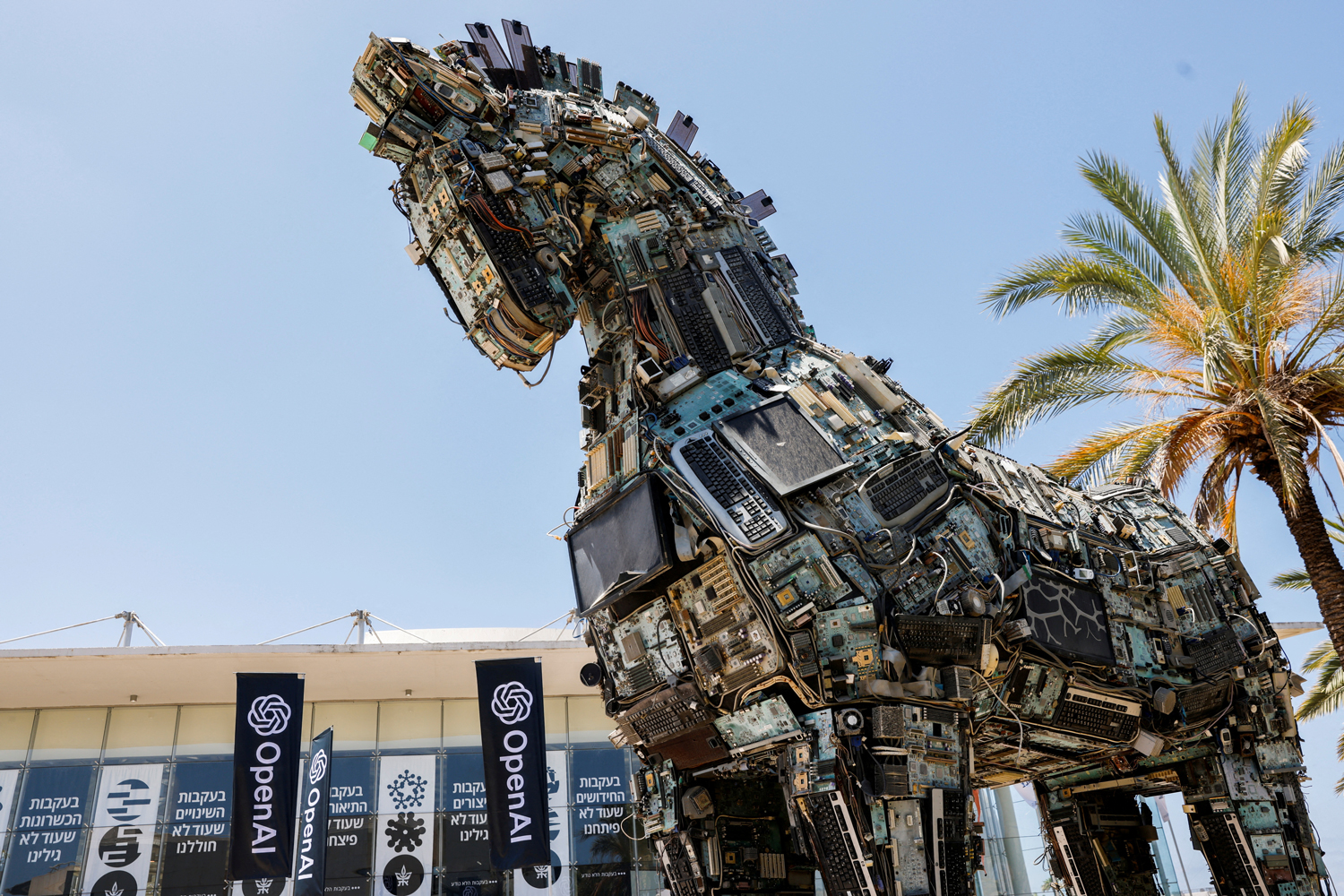 The symbol of OpenAI on the campus of Tel Aviv University (Israel) when presented by Mr. Sam Altman, CEO of OpenAI and creator of ChatGPT, in June. Photo: Reuters
UNESCO's new guidelines call on governments to regulate the use of GenAI, including data protection, reviewing copyright laws, setting age limits for AI use…
UNESCO particularly emphasizes the need for governments to approve AI curriculum in general education, vocational training and technical sectors.
"GenAI providers must adhere to respect for core values, laws, intellectual property and ethical codes, and prevent the spread of misinformation and hostility," UNESCO writes in the guidelines, which are 64 pages long, and seize the opportunity for GenAI. There has been a call not to give. Develop cognition and social skills through observing the real world, practicing experiments, as well as discussing with others and thinking independently.
UNESCO has also warned about the danger of GenAI furthering social division as economic and educational success increasingly depend on access to electricity, computers and the Internet. "We are struggling to accelerate the pace of educational change with technological advances," Stefania Giannini, UNESCO's assistant director-general for education, told Reuters.
Among leading countries, China has now developed regulations on GenAI, while Singapore, the UK… have strategic plans for AI in education and efforts to train teachers on the technology. The European Union (EU) also has a draft AI Act that regulates many sectors, not just education, and plans to pass it by the end of this year.