In New Zealand, scientists at the government-funded Food and Plant Research Program are aiming to "grow" fruit tissues from plant cells, in the hope that one day they will taste like real fruit.
Started 18 months ago, the plant and food research program focuses on the cells of blueberries, apples, cherries, peaches, grapes… Researchers plan to create fruit tissues that contain frequently discarded substances such as apple cores or orange peels. Missing parts are not included, so that reduction can be achieved. food waste.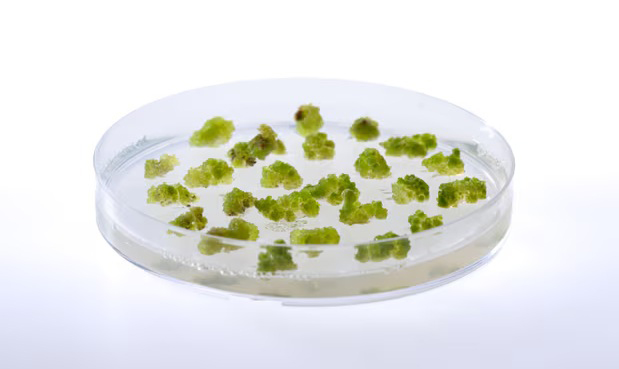 Blueberry cells were cultured in New Zealand. Photo: Plant and Food Research
In the long term, New Zealand seeks to ensure its food security in this manner. Dr. Ben Shawn, chief scientist of the program, told the newspaper Guardian: "We are good at traditional farming but the world is changing a lot, from population growth, urbanization to climate change."
Earlier this year, Hurricane Gabriel devastated New Zealand's famous fruit-growing region Hawke's Bay, just as the kiwi fruit harvest was about to begin.
Lab-grown food could play an important role in sustainable agriculture, but it is only in the early stages, according to Dr Ali Rashidinejad, senior food scientist at Massey University in Auckland. Therefore, it will take years, even decades, of expensive development and testing for this food to gain a foothold.
Dr. Rashidinejad said that on the consumer side, the older generation may be hesitant, but the younger generation is willing to try new foods if they ensure health and limit the impact on the environment.
The above technology may also be suitable for the cultivation of fruit tissues in urban areas, thereby reducing costs and carbon emissions in delivering food to city centres.