Hong Kong (China) recorded the highest hourly rainfall in the last 140 years.
The government of this particular area has issued a warning of landslides due to flood water coming from the hilly areas.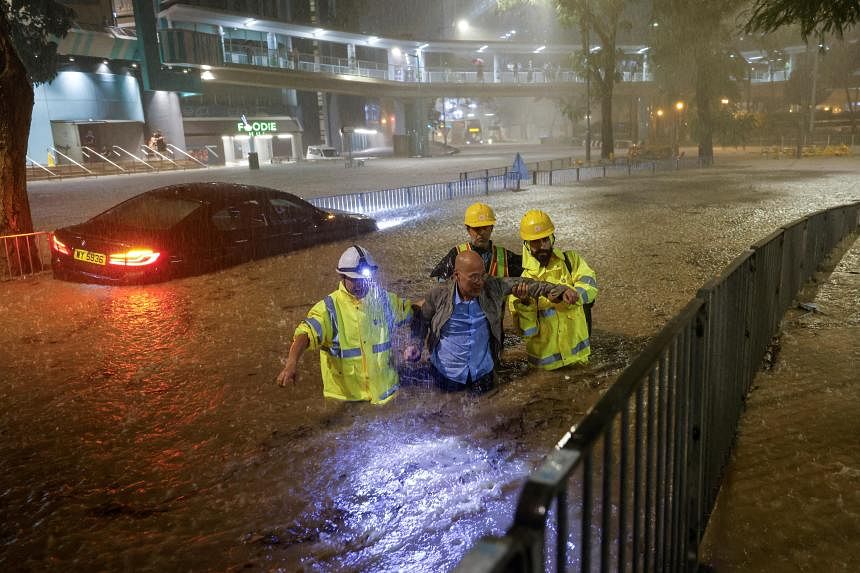 Drainage workers assist a driver trapped in floods during heavy rain in Hong Kong on September 8. Photo: Reuters
Several videos on social networks recorded scenes of roads turning into rivers. Another video showed railway workers wading through waist-deep water at a station as they tried to stop the flow of water from the road surface.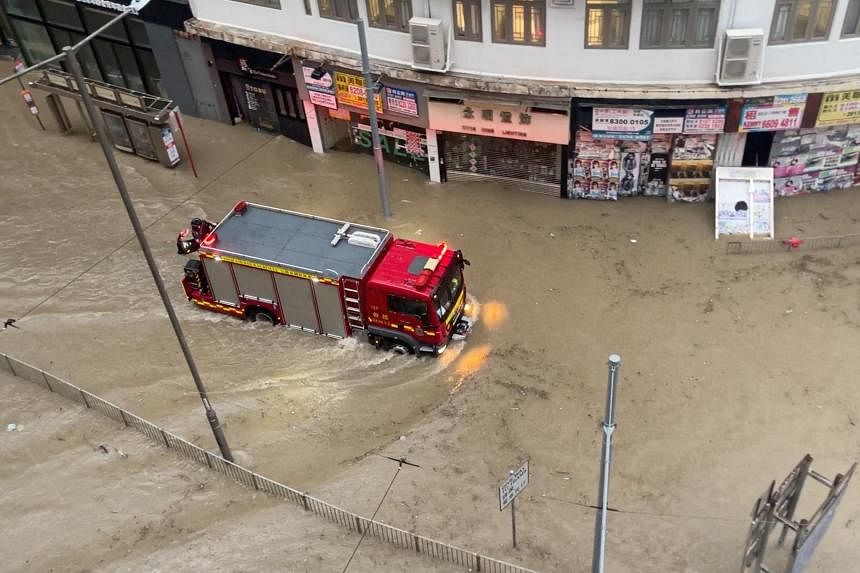 Flooding in Hong Kong on 8 September. Photo: Reuters
The Hong Kong Meteorological Agency said rainfall reached 158.1 mm between the evening of September 7 and midnight (local time) on September 8. The figure reached more than 200 mm in Hong Kong's main island, Kowloon, and the northeastern region of the New Territories.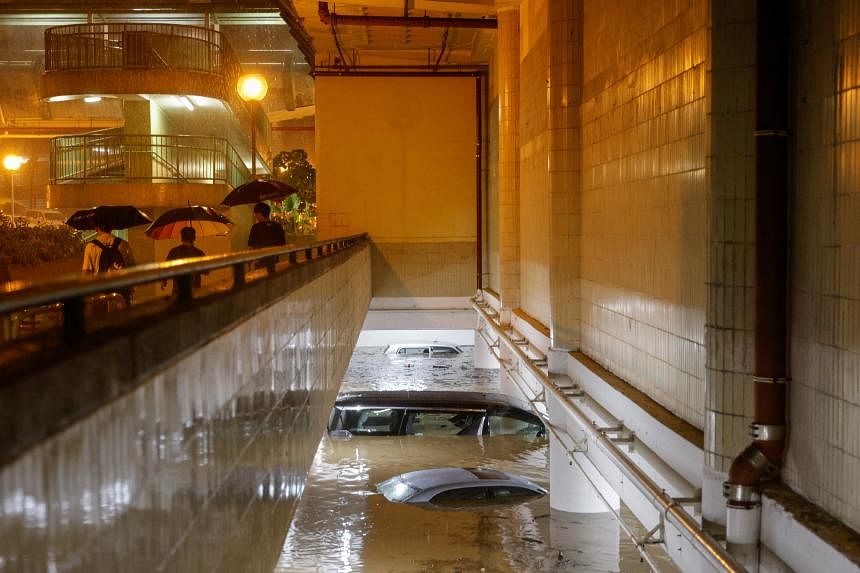 Several vehicles due to water logging in the parking lot. Photo: Reuters
According to Reuters news agency, the Hong Kong government said all schools were closed on September 8 due to widespread flooding and severe traffic disruption.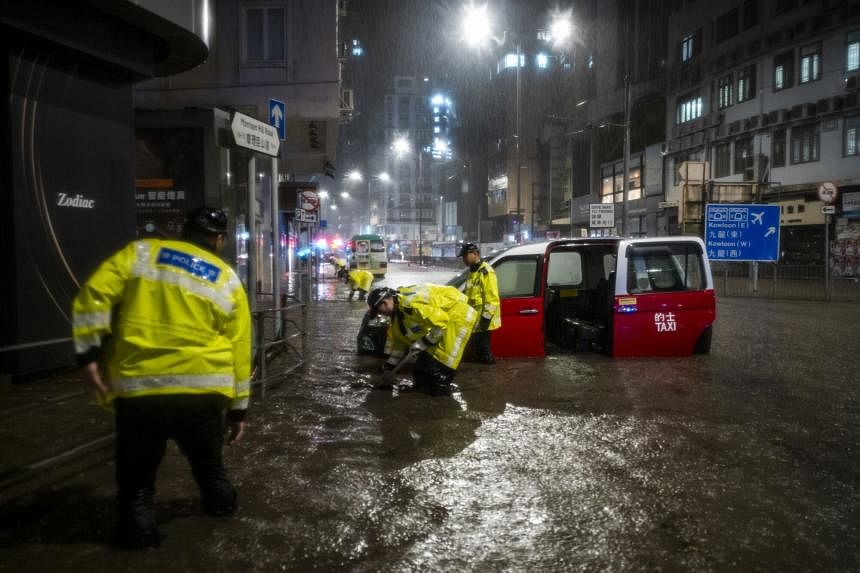 Meanwhile, all schools, some subway stations and offices in the city of Shenzhen – China were also closed on September 8 due to record heavy rainfall due to the impact of the remnants of Typhoon Haikui.
The China Meteorological Administration said heavy rains would continue in central and southwestern areas of Guangdong province until the morning of September 9.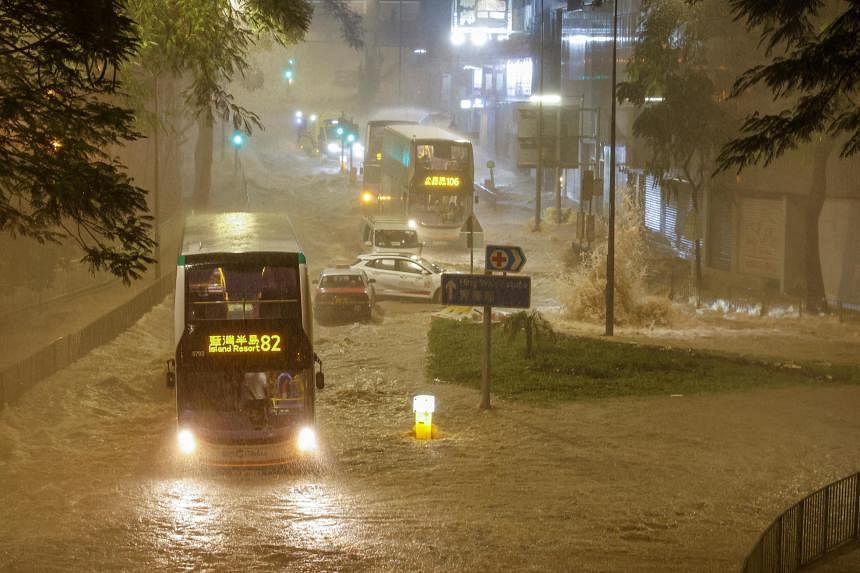 Hong Kong recorded the highest hourly rainfall in its 140-year history. Photo: Reuters
Shenzhen received 465.5 mm of rainfall in a 12-hour period, the highest since 1952.
Typhoon Haikui made landfall in Fujian province on September 5 and caused approximately US$691 million in economic damage before moving west toward Guangdong on September 7. Typhoon Haikui has been downgraded to a tropical depression.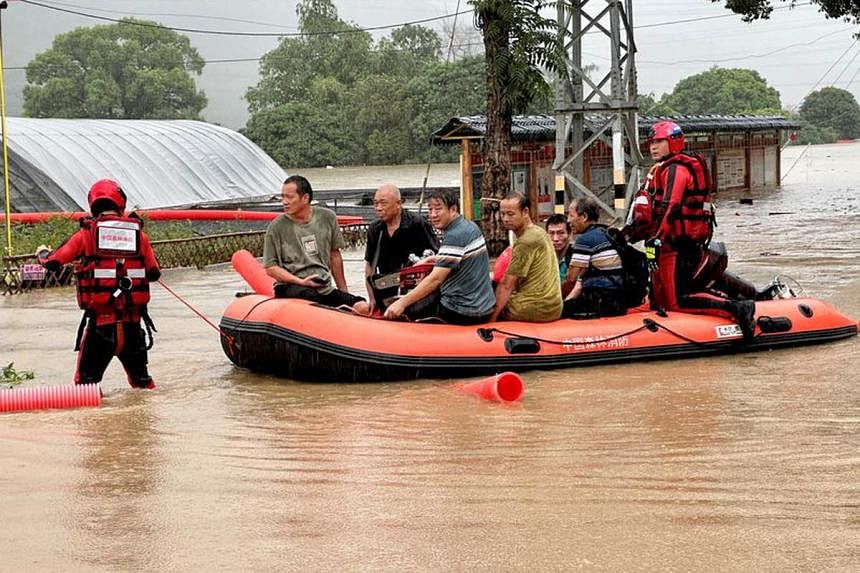 Rescue workers evacuate people affected by floods in Fuzhou, Fujian province – China. Photo: Reuters
Chinese President Xi Jinping arrived in Shangzhi, Heilongjiang province, which was hard hit by floods, on September 7, Xinhua news agency said.
He visited rice fields and witnessed home and infrastructure repairs. Mr Xi stressed that the government will make every possible effort to assist the affected area.
xuan mai