On September 7, local media quoted the National Anti-Corruption Bureau of Ukraine (NABU) as accusing businessman Kolomoysky of illegally taking money from PrivatBank to help finance a foreign company he controlled and increase his shares in this bank. Was accused.
According to a NABU statement published on Telegram, Mr. Kolomoysky took a total of more than USD 250 million from Privatbank (Ukraine) in 2015 to pay for his transactions with five suspects.
The billionaire, who was the bank's ultimate owner at the time, forced PrivatBank to owe the money to a company he controlled, the statement said.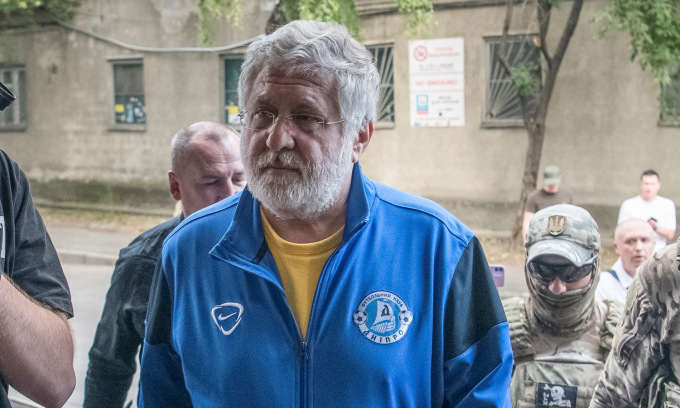 Billionaire Kolomoysky (blue shirt) was taken to court in Kiev on 2 September. Photo: Reuters
NABU did not name the billionaire's suspected associates.
Last week, the billionaire was charged by Ukrainian authorities with money laundering and misappropriation of more than $13 million.
The Security Service of Ukraine (SBU) said Mr. Kolomoysky laundered more than $13.5 million by transferring this money abroad through banking institutions he controlled.
Ukrainian authorities also said at the time that Mr. Kolomoysky was suspected of laundering property obtained through fraudulent and criminal means.
The tycoon was arrested on September 2 and the court ordered his detention for two months. The Ukrainian court later set the bail amount at USD 13.8 million.
The billionaire's legal team said it would not grant bail immediately but would appeal against the arrest decision. It is expected that the appeal will be considered at the end of September.
In 2016, the Ukrainian government nationalized Mr. Kolomoysky's PrivatBank, a bank that was considered a major threat to the Ukrainian financial system amid allegations of massive fraud.
xuan mai