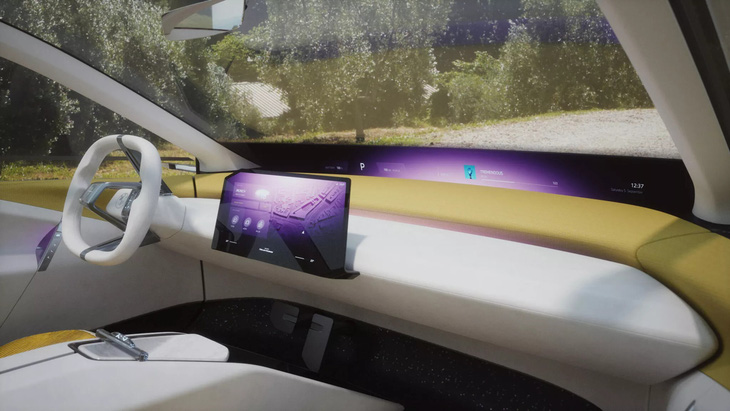 On the BMW Vision New Class Concept recently launched by the Bavarian brand in Munich, the iDrive infotainment system has been mentioned quite a bit.
The latest generation of BMW iDrive, launched in 2021, has been highly appreciated for its graphics, features and smart technologies. So what about the next generation expected to come into use by the middle of this decade?
Basically, the new iDrive revolves around two main elements. First, the Panoramic Vision system takes advantage of advanced HUD screen technology, displaying information across the entire windshield in the most convenient position for the user's eyes. This system will replace the entire old instrument cluster.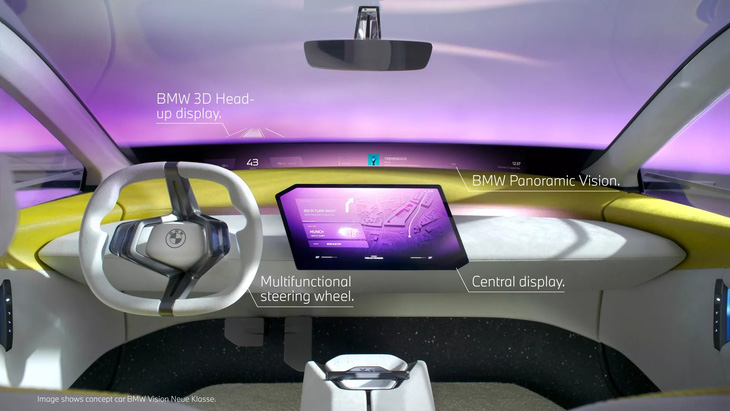 After this, there will be a comprehensive change in the control system. The iDrive knob disappears entirely, replaced in its place by a set of touch control buttons "attached" to the steering wheel, with the ability to adjust a number of features depending on the user's pressure force.
Even the air conditioning control system is gone. Instead, full use will be made of control technology via voice commands.
The central screen is also where the user adjusts most of the features present in the car. BMW ensures that this screen uses advanced backlight technology to help users see easily in many different lighting conditions.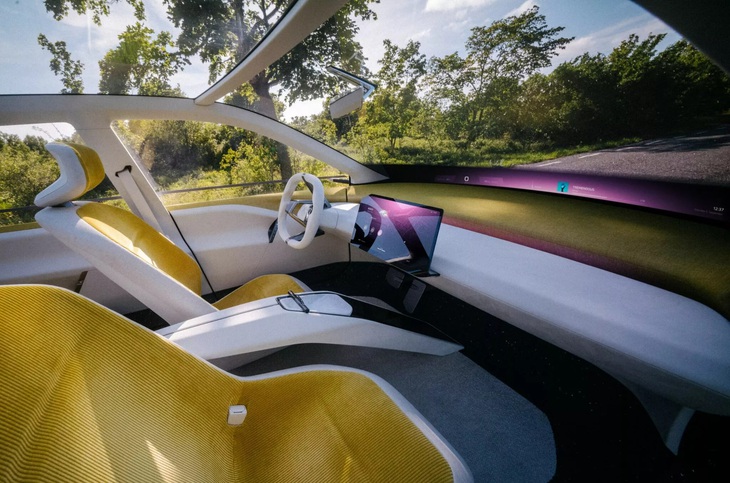 With most mechanical control systems disappearing, BMW hopes to transform its car cabin space into a comprehensive digital interface in the future.
(TagstoTranslate)BMW(T)BMW iDrive(T)BMW New iDrive(T)XE BMW(T)New Car(T)Car News