Reuters reported that Trudeau is expected to leave India on the evening of September 10 (local time) after attending the G20 summit in the capital New Delhi.
However, the Canadian Prime Minister's Office announced on September 10 that the plane carrying Mr. Trudeau and the Canadian delegation had "technical problems" so the flight was delayed.
"Upon arrival at the airport, the Canadian Armed Forces informed us that CFC001 was having technical problems. These problems cannot be solved overnight. Therefore, our delegation will remain in India till the aircraft is repaired," the Prime Minister's Office said in a statement.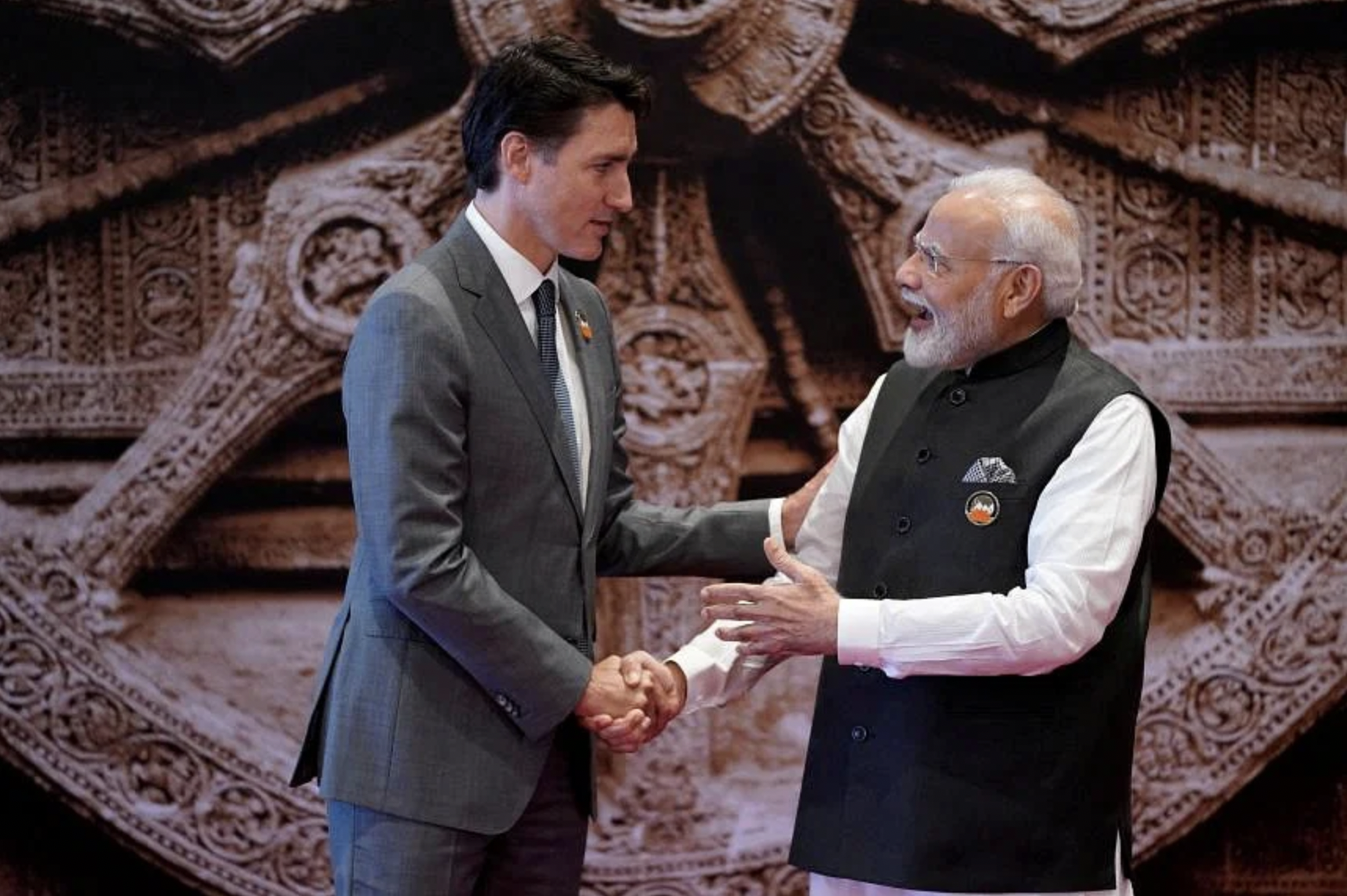 Mr. Modi welcomed Mr. Trudeau to the G20 Summit. Photo: Reuters
Earlier, on the same day on September 10, Mr Trudeau met Indian Prime Minister Narendra Modi. The two leaders discussed inclusive economic growth, support for low- and middle-income countries and access to concessional financing for sustainable development, according to a separate statement from the Canadian Prime Minister's Office.
Canada said this month it has halted talks on a proposed trade deal with India, just three months after both sides expressed their intention to sign a preliminary deal this year.
Relations between India and Canada remain tense. Mr. Modi held bilateral meetings with several world leaders during the last G20 summit but did not hold any meeting with Mr. Trudeau.
On the sidelines of the conference, Shri Modi also expressed strong concern over the anti-India protests in Canada.
In June, India criticized Canada for allowing a parade glorifying Sikh violence.
Pham Nghia