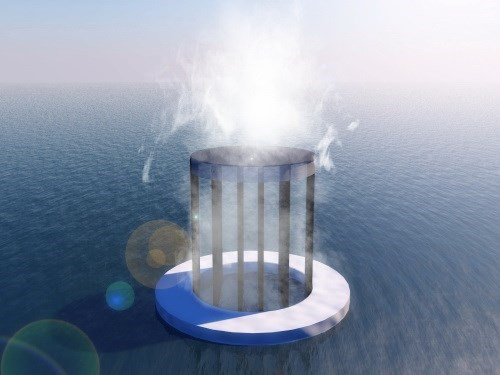 Australian researchers have designed a floating farm in the ocean capable of generating fresh water for drinking and agriculture.
In a study published on September 11, a team of experts from the Future Industry Institute at the University of South Australia (UNISA) said a self-powered system powered by solar energy could help solve the shortage. Fresh water is increasing globally.
The system evaporates seawater and recycles it into fresh water through two chambers; An upper level similar to a greenhouse and a lower level to collect water, which is then condensed and transferred to a plant growing chamber.
In a field test, the researchers successfully used a field to grow broccoli, lettuce and bok choy on seawater without the need for additional irrigation.
In a press release, researcher Haolan Xu said the system has several advantages over other solar marine farm designs. According to him, other designs install evaporators inside the grow chamber, taking up valuable space that could otherwise be used for plant growth. In addition, these systems run the risk of overheating and plant death.
He emphasized: "In our design, the vertical distribution of the evaporator and growth chamber helps maximize the food production area, reducing the overall area of ​​the device. The device is fully automatic, low cost and very easy to operate . , Use only solar power and seawater to produce clean water and grow crops."
For his part, researcher Gary Owens says the next step is to enhance the design. He shared that in the future, people could see farms with "floating" biomes on the ocean, or many smaller models deployed in a larger ocean area.