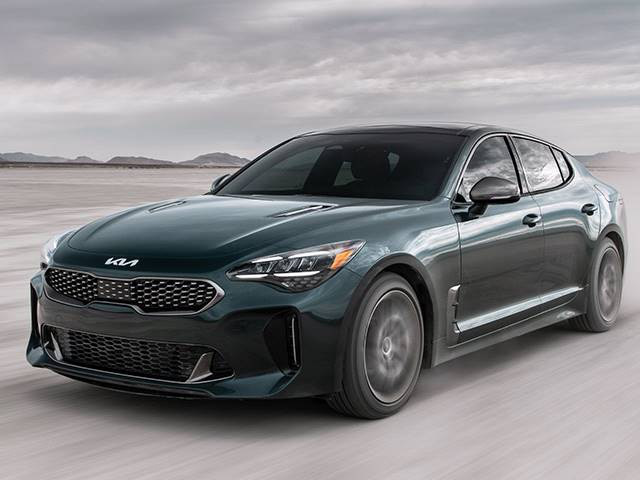 The Kia Stinger is positioned in the mid-size sedan segment, launched in 2017, and is highly appreciated for its performance and design that "elevates" the parent brand.
However, the fact that the car is in the sedan segment meant sales did not meet Kia's expectations. In 2023, when this nameplate's life cycle will end, the company has confirmed that it will not continue development of the new Stinger.
However, the Stinger's sporty styling and high price promise to be inherited by the Kia EV8. Slightly different from the prototype, the Kia EV8 is positioned in the large electric sedan segment, and is Kia's first new electric car model that is not in the SUV segment.
Compared to other Kia electric vehicles launched such as the Kia EV8, EV5, EV6 and EV9, there is a big difference in the technology. Specifically, the car will launch a high-end chassis called EM to serve high-end cars in the Kia product range.
Thanks to the new platform, the Kia EV8 will have a maximum operating range of 700-800 km thanks to a large capacity battery of 113.2 kWh.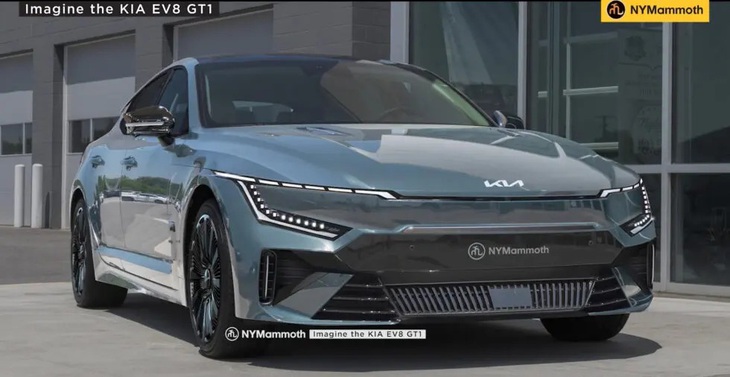 The car's capacity promises to be the highest in the Kia electric car lineup, when 2 motors are used for a total capacity of 612 horsepower. The highest number the company had previously achieved with an older chassis was 577 horsepower on the Kia EV6 GT SUV.
The car also has the following configurations: a single motor of 218 horsepower and a twin motor of 435 horsepower.
This mid-September the Kia EV8 design was predicted by the NYMammoth channel using the Korean brand's current electric vehicle design language incorporating the old Stinger chassis. However, it should be noted that the Kia EV8 is the first sports-oriented model in the new Kia electric vehicle lineup. Apart from this, the car also has quite different hardware compared to existing Kia cars.
These two factors allow the Kia EV8 to have a very unique exterior compared to other Kia electric cars.
Kia will hold an "EV Day" event in October to announce the upcoming product line. The EV8 is definitely one of them.