The Guardian newspaper last week quoted scientists from the National Oceanic and Atmospheric Administration (NOAA) as saying that the "golden egg" mentioned above could be an eggshell or a sponge.
To clarify what it is, they are conducting tests and DNA analysis. According to NOAA, the texture of this "golden egg" is similar to that of delicate "skin tissue." It was pulled into a tube by a robotic arm and lifted up for laboratory testing.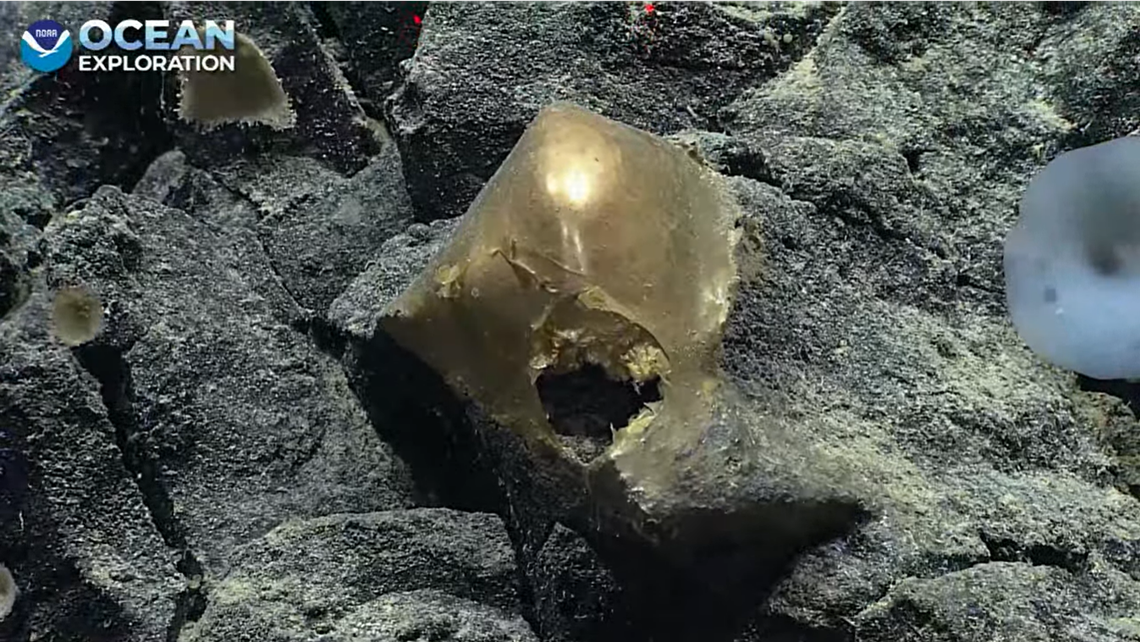 The "Golden Egg" was discovered during the Seascape Alaska 5 campaign that lasted until 15 September. The mission aims to explore the Gulf of Alaska at a depth of approximately 6.5 km, including geological features such as coral habitats, sponges and mud volcanoes.
Images taken from the ocean floor show that the "egg" is yellow, but this is believed to be due to the reflection of the submarine's light. Photos taken of the object in the laboratory show that the "egg" is yellowish-brown in color.
Some species, including deep-sea fish, lay their eggs on the ocean floor, which makes them less likely to drift in water. Meanwhile, sponges are simple aquatic animals with spongy skeletons that easily stick to rocks.
Professor Kerry Howell, a deep-sea ecologist at the University of Plymouth, said it was not unusual for new species to be discovered on expeditions.
Ms Howell said, "We are leaning towards the possibility that the object is an egg because of its texture. It is quite large, it is not a small fish, and it does not look like any egg I have seen. "
DNA testing should be able to determine which family the "egg" belongs to, although determining the exact species is difficult because scientists have only recently sequenced a limited number of seabirds.
Pham Nghia