September 12 marks the fourth day of the Moroccan earthquake disaster, which destroyed villages in the High Atlas Mountains and part of the ancient city of Marrakesh, 72 km southwest of the epicenter. Morocco has deployed the military to participate in search and rescue operations and distribute water, food and necessities.
According to the AP, Moroccan officials said that amid numerous requests for help, the country has received international aid from only four countries: Spain, England, Qatar and the United Arab Emirates (UAE).
The Moroccan Interior Ministry reported: "The Moroccan authorities have carefully assessed the actual needs. We believe that a lack of coordination in such cases would be counterproductive."
The United Nations (UN) said it had a team in Morocco to coordinate international support efforts. There are currently approximately 100 teams totaling 3,500 rescue personnel registered on the UN waiting list, ready to deploy to Morocco if needed. In addition, several countries are donating cash, with France's provinces and cities offering 2 million euros in support.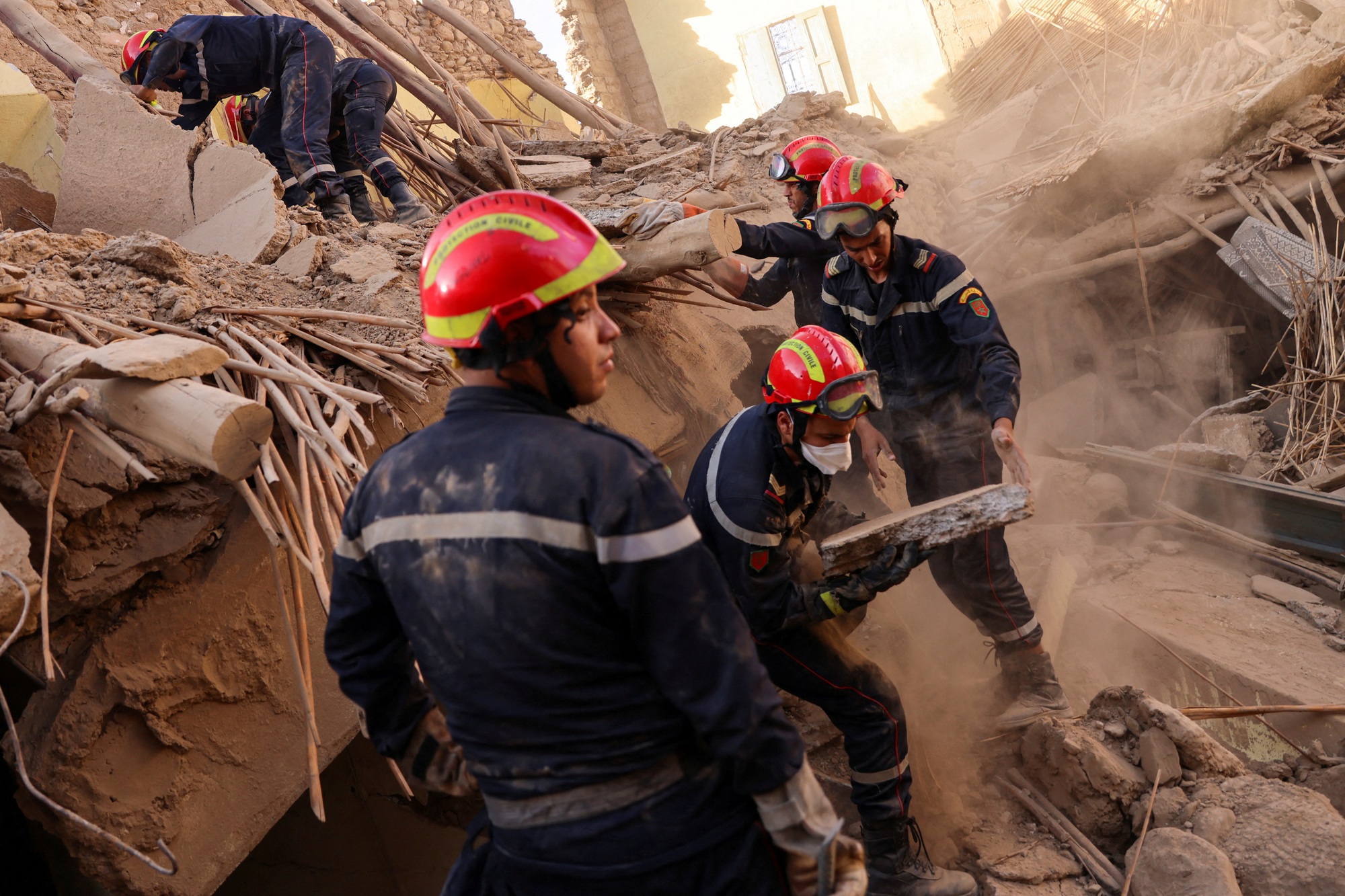 Rescue teams are trying to find people trapped under debris in the city of Amizmiz, the epicenter of the September 10 earthquake. Photo: Reuters
Major damage was recorded in the town of Amizmiz, the epicenter of the earthquake that struck on the night of September 8 (local time), where almost all the sandstone houses built on the mountain were destroyed, and the minaret of a mosque also collapsed.
According to the US Geological Survey (USGS), the main earthquake of 6.8 magnitude was followed by another magnitude 3.9 quake on September 10 in the region. People still spend the night outside in this area and many surrounding areas.
To date, the death toll has reached nearly 2,700, while more than 2,500 others are injured, many of them in critical condition. According to the Moroccan Interior Ministry, most of the dead were concentrated in the Al Houz district in the High Atlas range. On 10 September, people lined up in hospitals in Marrakesh to donate blood to treat the injured.