According to CNBC, market research company S&P Global Insights (UK) has just made this comment, and said that there are optimistic forecasts for India's strong economic trajectory as well as for many Southeast Asian countries. Including Vietnam, will be an important driving force for global growth. ,
Speaking at the new annual APPEC Energy Conference taking place in Singapore, Mr Rajiv Biswas, chief economist for Asia-Pacific at S&P Global, said: "Looking to the next decade, we expect Asia-Pacific to be the fastest growing Will become the region around the world."
According to Mr Biswas, the most important bright spots are India, Vietnam, Indonesia and the Philippines. He emphasized that the Indian economy will grow exceptionally well, while some Southeast Asian economies, particularly Vietnam, Indonesia and the Philippines, will be among the world's fastest-growing emerging markets over the next century.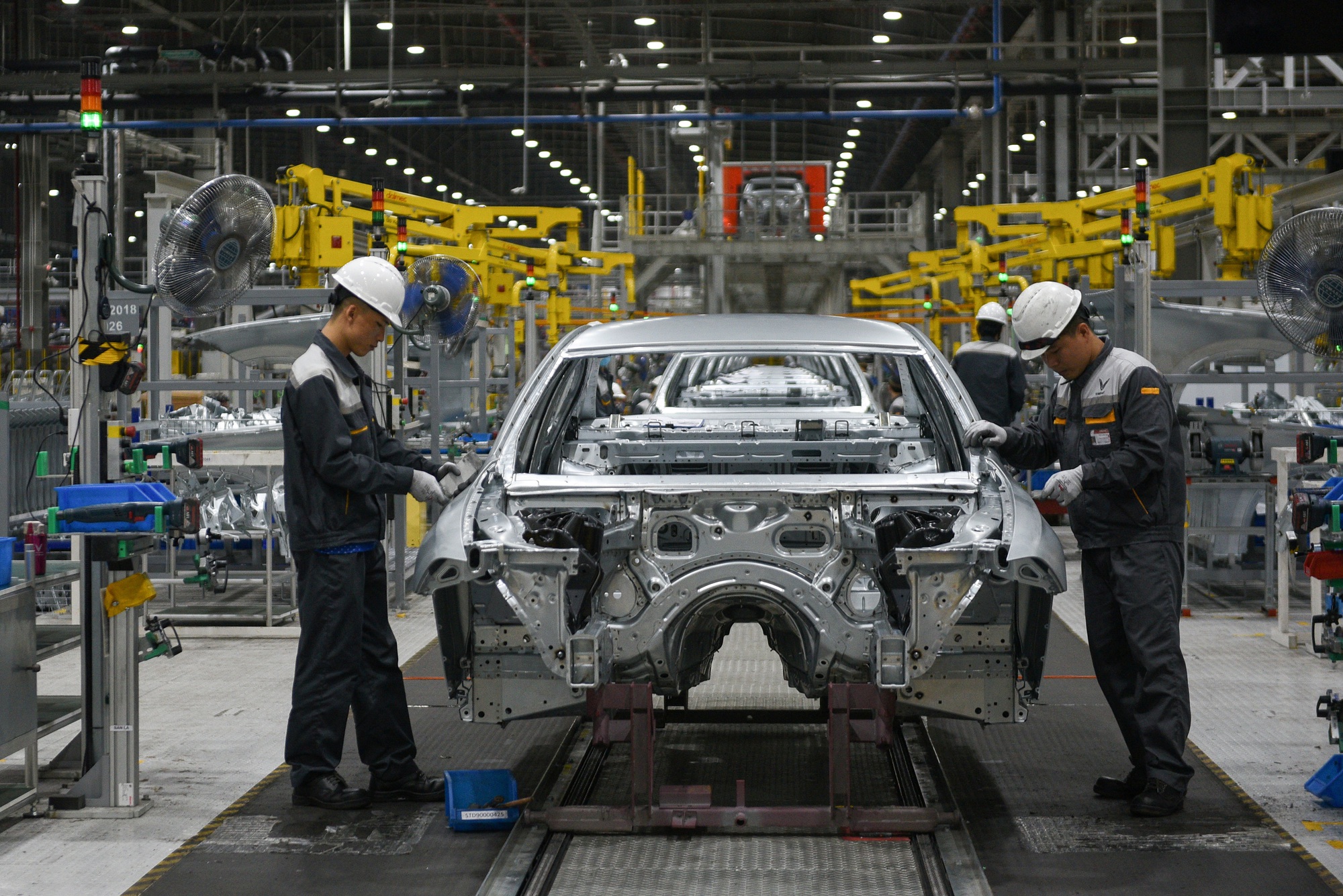 Inside a car factory in Hai Phong city Photo: Reuters
Vietnam's GDP grew by 4.14% in the second quarter of 2023 compared to the same period last year. Meanwhile, Indonesia's economy grew 5.17% and the Philippines' 4.3%. Notably, the Indian economy is projected to grow by 7.8% in the second quarter of 2023.
Shri Rajiv Biswas reiterated S&P Global Insights' forecast that India will overtake Japan to become the world's third largest economy by 2030, with GDP expected to grow from US$ 3,500 billion in 2022 to US$ 7,300 billion in 2030.
Overall, S&P Global Insights estimates global growth will reach 2.5% this year and next. The Asia-Pacific region alone is expected to grow by 4.2% in 2023, compared to 3.3% last year. "Over the next decade, we expect about 55% of the world's total GDP growth to come from the Asia-Pacific region," Mr Biswas said.
The US is also an important driving force of the global economy, contributing 15% of world GDP growth over the next decade. Meanwhile, China contributed about 1/3 of global economic growth during this period. However, Mr Biswas said China's economic recovery was weaker than expected and the pace of growth was being affected.