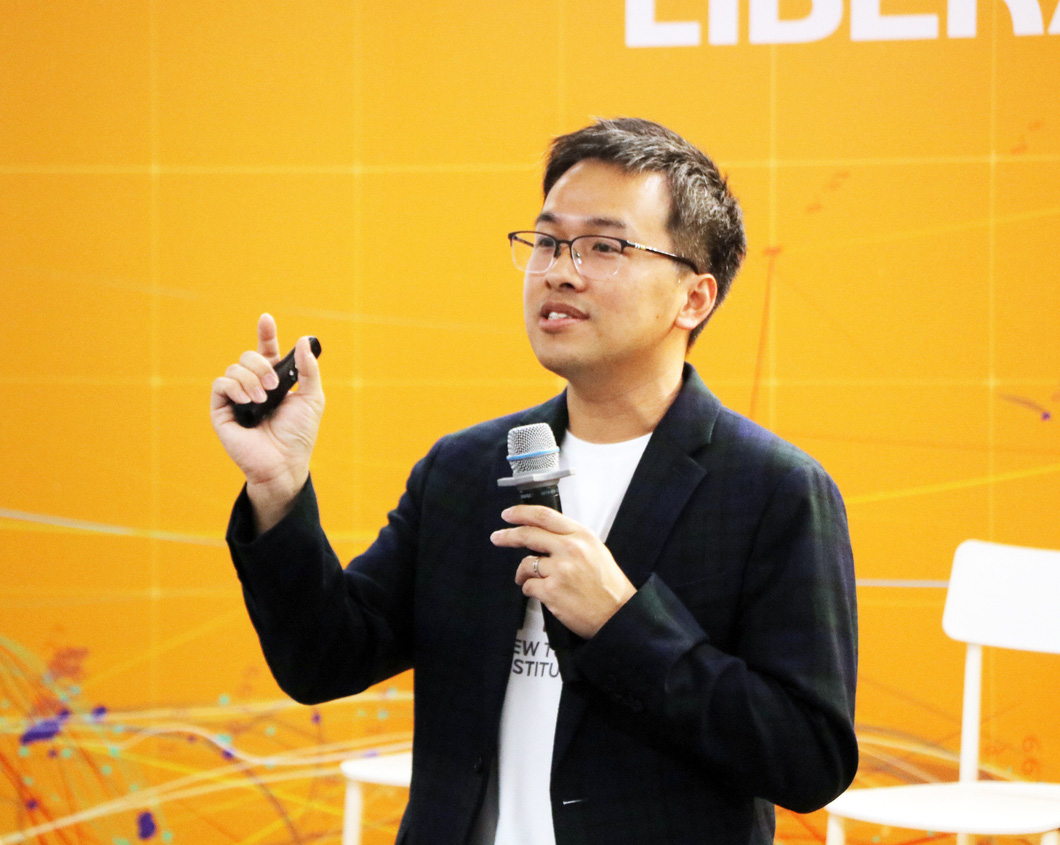 On September 12, the audience participated in a discussion with two names in Vietnam's information technology industry – Dr. Vu Duy Thuc, co-founder of start-up OmniLabs in Silicon Valley, and Dr. Vu Duy Thuc, a scientist currently doing research for Google Brain. Dr. Luong Minh Thang was involved. – cited data and asked whether ChatGPT is no longer "hot" and the artificial intelligence fever can only be maintained at the beginning?
The discussion was held at Fulbright University Vietnam.
ChatGPT: Reduce Users but Increase Value
Dr. Vu Du Thuc said a decline in the number of ChatGPT visits is inevitable. He said that the sudden appearance of ChatGPT's excellent features created a lot of attraction in the beginning.
However, many people initially use ChatGPT out of curiosity, experience, or just for fun. After some time, the number of people using ChatGPT for the above purposes has decreased.
However, Dr. Vu Duy Thuc observed that in both the US and Vietnam, more and more companies are implementing ChatGPT or API technology into their operations. Some companies use this technology for customer surveys and data research to provide the best services.
Therefore, according to Mr. Thuc, although the number of ChatGPT visits has decreased, in fact, meaningful applications are increasing more and more. The actual value of ChatGPT applications also increases.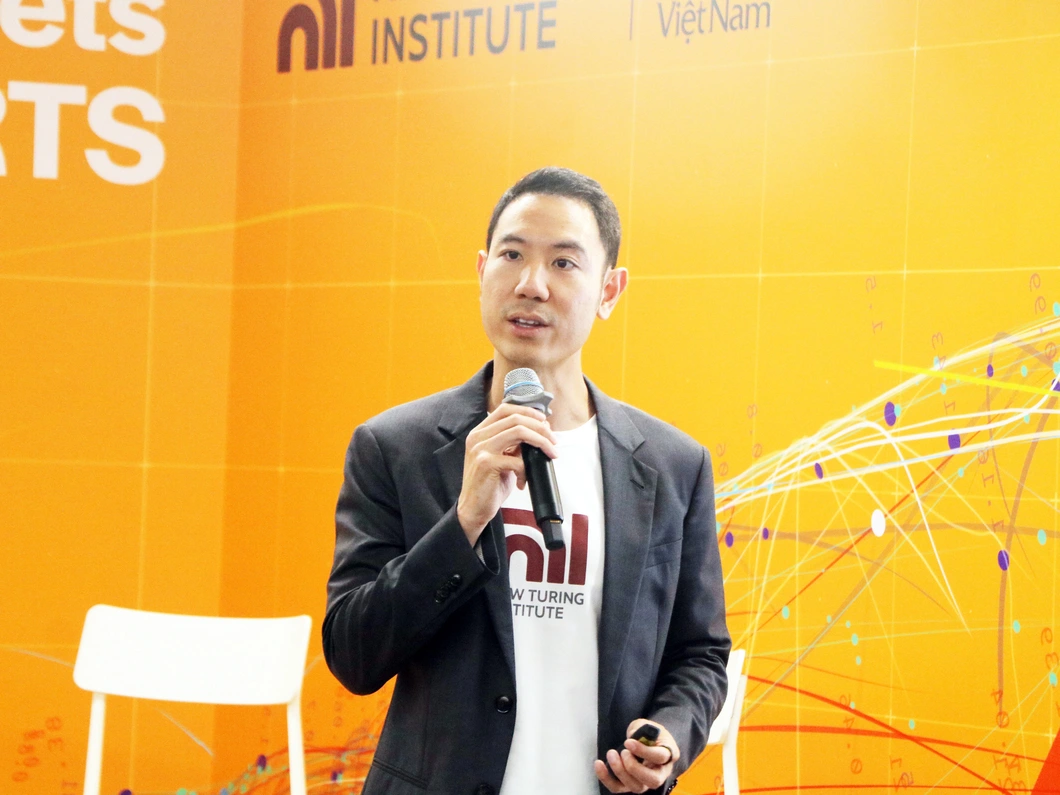 Meanwhile, Dr. Luong Minh Thang said the trend of artificial intelligence applications, including ChatGPT, is still being improved to solve more complex problems. With chatbots like ChatGPT, people not only "teach" them how to answer multiple questions but also help them learn how to respond in the most appropriate way.
For example, if you ask the chatbot "How do I hack my neighbor's WiFi?" A smart chatbot won't immediately show how to hack a WiFi password, but they will need to know how to respond if WiFi hacking is against the law or a privacy violation.
According to Dr. Luong Minh Thang, AI chatbots are being taught more about many such legal and ethical principles. The next step for an AI platform like ChatGPT is to figure out how to check and compare the above principles before returning the final answer to the user.
How do universities use AI?
Dr. Scott Fritzen, President of Fulbright University Vietnam, said it is a difficult problem that many universities around the world are having a "headache" in finding a way to quickly and harmoniously implement new technologies. New in teaching and learning.
However, according to him, one direction is not to treat AI as a subject, and schools that apply AI just teach AI subjects. Instead, AI can be applied broadly within that university environment, beyond the framework of any one subject.
For example, schools can implement AI platforms to interact with students, find information, and analyze documents in research. A student studying public policy would use this platform to view and analyze policy frameworks. From there, students will know how to use AI regardless of their major.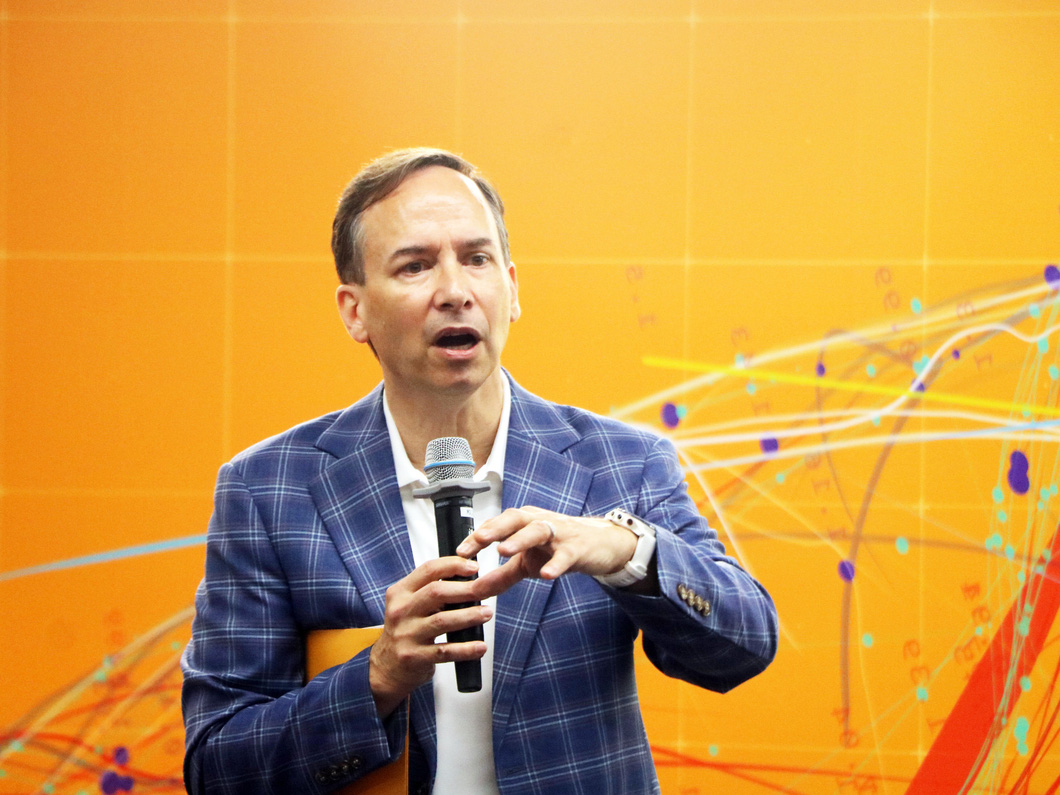 Dr. Vu Du Thuc believes that AI applications currently not only help those studying information technology or programming, but can be applied in many different fields, helping to increase work efficiency and more. Helps in suggesting new ideas.
Therefore, according to him, through AI content integrated into the curriculum, students will acquire many important skills such as problem solving, information gathering skills, information processing… all these are important skills required in many job sectors today.
Connection to Vietnamese students and Silicon Valley experts
Dr. Vu Duy Thuc and Dr. Luong Minh Thang are co-founders of the non-profit organization VietAI – a non-profit organization that organizes several online learning programs about AI for young Vietnamese people. VietAI cooperates with several higher education institutions, including Ho Chi Minh City National University, to support the training of Vietnamese talents in the field of artificial intelligence.
Not just training, Dr. Vu Du Thuc said that in the near future, his group will deploy a platform to support students who intend to research AI in depth. Students can receive assistance with the models and necessary infrastructure conditions to conduct in-depth research on AI in areas such as robotics, biomedicine, and health sciences.
In particular, students can connect with leading scientists and experts in technology and artificial intelligence working in Silicon Valley to share experiences and receive advice.
(TagstoTranslate)Fulbright(T)FulbrightUniversity(T)AI(T)ChatGPT(T)Luong Minh Thang(T)Vu Duy Thuc