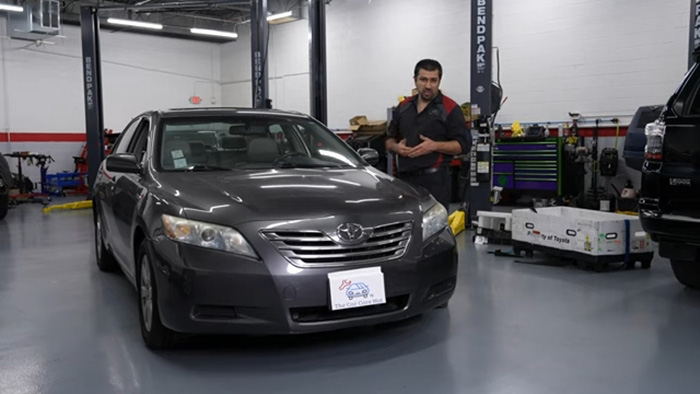 The fact that replacing an electric car's battery can cost users up to 10,000 USD (over 240 million VND) has been discussed many times. But electric vehicles aren't the only vehicles that need their batteries replaced. Hybrid cars, less commonly known, also require battery replacement after traveling a certain distance or time period.
Depending on the age of use and the value of the car, replacing a hybrid car's battery can be just as expensive as an electric car's, even if the rest is completely intact.
YouTube channel The Car Care Nut used the example of repairing a 2008 Toyota Camry Hybrid, showing that the cost can be the same as buying a new car.
Like electric car batteries, hybrid car batteries also degrade over time, the rate of degradation depends on many factors, such as usage, weather conditions, etc.
Channel host AMD, who is also an automotive expert, pointed out that, technically, replacing each faulty battery cell would be cheaper than buying a new battery pack, but he did not recommend doing so. This is because the remaining battery cell is also old and prone to the same error occurring at any time.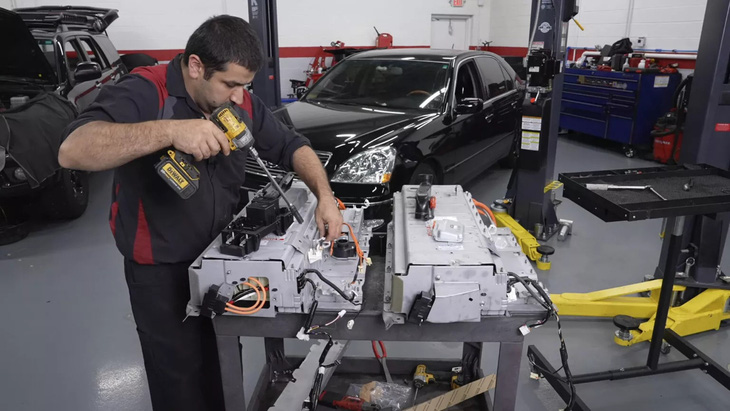 However, if you buy a new battery pack, the biggest headache is its cost. The cost of a new battery for a hybrid car is about 4,600 USD (over 110 million VND), not including labor. Additionally, the example car also needed to have its ABS repaired, which cost approximately $1,660.
According to Kelley Blue Book, the average price of a 2008 Toyota Camry Hybrid in good condition is about $4,090 to $6,289. If repair costs reach $6,000, most car owners will abandon this 15-year-old Toyota.
So why does the owner of the car presented by The Car Care Nut still take it in for repairs?
The owner is planning to buy a car for his daughter. They are wondering whether to buy another car from the used market, or restore the Camry.
Other than the battery and ABS, the 2008 Toyota Camry Hybrid is in very good condition. No rust, not damaged by any accident, engine is regularly maintained so it is smooth too.
From the owner's perspective, repairing a Camry to keep it running is a safer option than buying another used car. Anyway, compared to strangers' cars, they understand their own cars better than anyone else.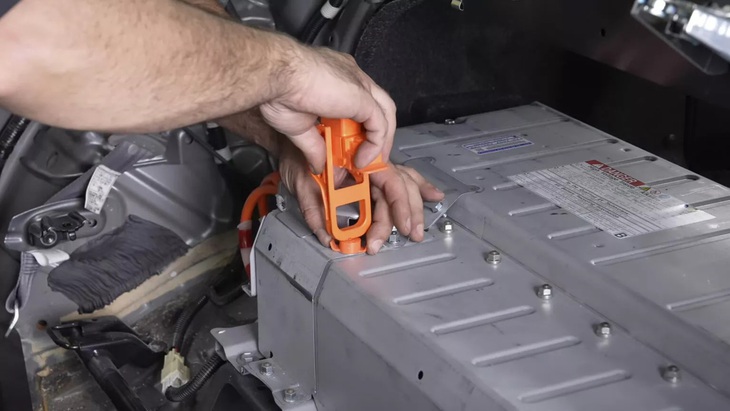 The biggest problem with continuing to use this 2008 Toyota Camry Hybrid is insurance. The level of insurance benefits in the event of an accident will certainly be much lower.
From an environmental perspective, the car owner's decision is actually quite a good one. Cars that continue to be used will inevitably become part of the growing landfill. The car uses a hybrid engine so its emissions are not as severe as pure gasoline cars.
AMD estimates that as long as the owner continues to use the car as before, the Toyota Camry Hybrid could last for the next 10 years without requiring major repairs.
Overall, the story of this 2008 Toyota Camry Hybrid also opens up a real problem for generally "green" car users: continue to use or buy a new/used car. "New" app?
Each car owner will make his own decision based on each individual's situation and perspective. Repair costs for electric cars and hybrid cars are often quite large. Therefore, many people will not be like the above car owner and take their car directly to the landfill. This is also the time when the problem of "green" car recycling needs to be analyzed and solutions proposed.
(TagstoTranslate)Hybrid Car(T)Electric Car Battery Replacement(T)Hybrid Car Repair(T)Toyota Camry Hybrid(T)Toyota Camry(T)Toyota(T)Car Repair