According to the news agency, not only has the demand for electricity increased, but the operation of oil refineries is also being disrupted due to high temperatures. bloomberg,
This summer is especially harsh when multiple meteorological agencies around the world report that last July was the hottest month in world history, and last June was the hottest June on record. According to Macquarie Group (Australia), due to this extremely high temperature, the volume of oil refined globally was cut by at least 2% in the above two months.
This seemingly insignificant number worries people in the industry as the oil refinery system is deteriorating after several years of underinvestment and oil product markets are currently under great stress due to the conflict. in Ukraine.
"This year's extreme weather conditions have indeed caused major problems for many refineries in Europe and the US; the problems are also more difficult to fix" – Mr Ben Luckock, Head of Trading Oil, Trafigura Group (Singapore) commented this in an interview this week.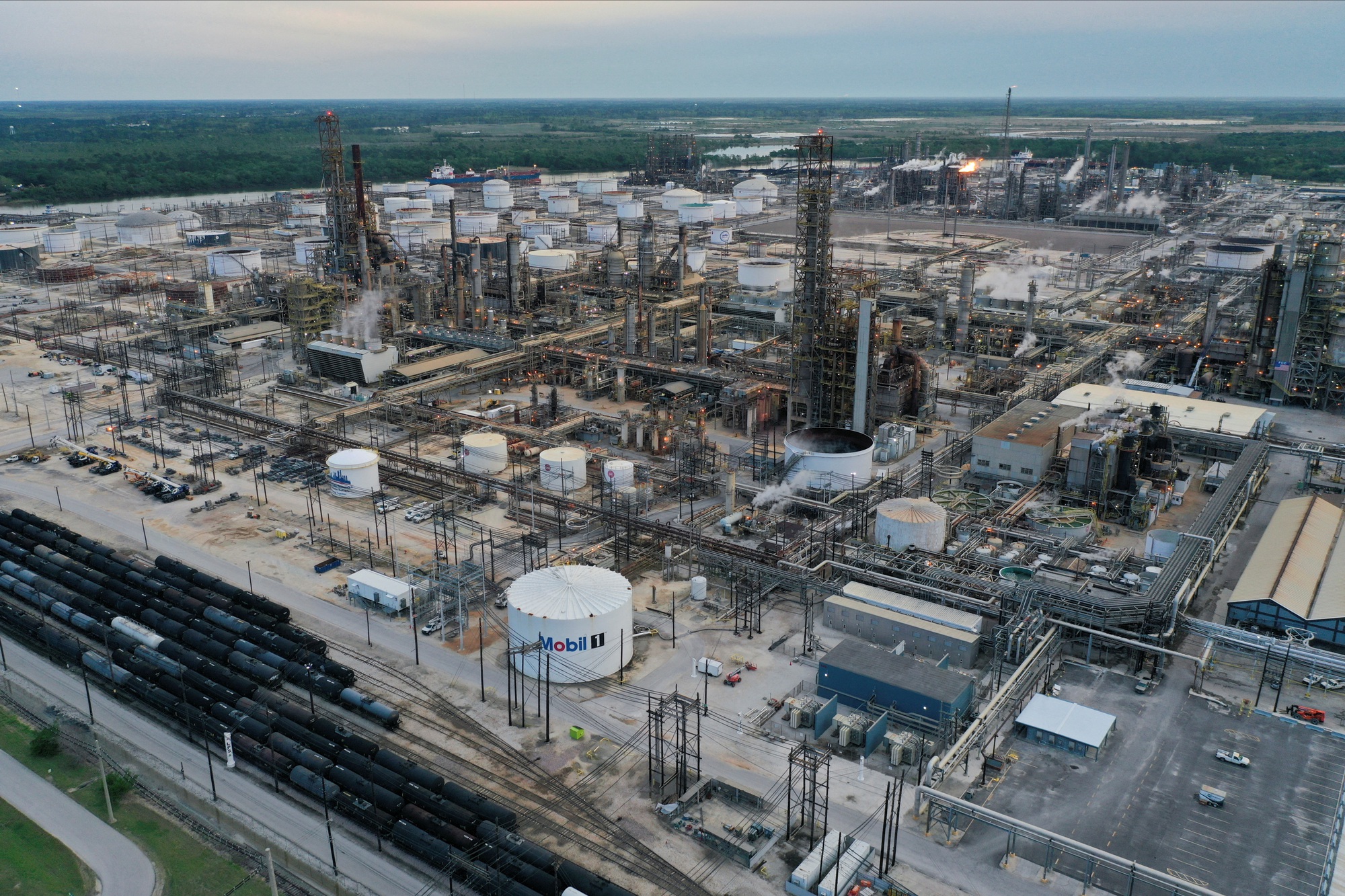 Beaumont, Texas – Panoramic view of Exxon Mobil Corporation's Beaumont Oil Refinery in the USA Photo: Reuters
In Europe alone, calculations by consulting firm FGE (UK) show that refined crude oil volumes have declined by 700,000 b/d this summer, equivalent to 6% of regional production compared to last summer and More than half. This is due to the hot weather.
In addition to supply shortages, rising temperatures are also driving demand for oil for power generation in the Middle East and South Asia. Shipping costs are also rising as higher temperatures dry up vital waterways such as the Rhine River in Europe and the Panama Canal linking the Atlantic and Pacific oceans.
Experts say extreme temperatures are still more of a concern for power grids than oil refineries. However, the impact of weather on fuel markets is much more pronounced due to declines in inventories.
Currently, average US distillate inventories, including diesel, are at their lowest summer level in five years. This increased diesel prices, thereby increasing profits from industrial and heating fuel production in Singapore.
The problem is that it is not just rising temperatures in summer that affect oil refineries and fuel prices. "Climate change is causing colder winters in the Northern Hemisphere, including North Asia, Europe and North America," said Henning Gloystein, director of energy resources and climate at consulting firm Eurasia Group (USA).
The cold wave in the US in late December 2022 is an example of this. According to JP Morgan Bank (USA), oil refining production decreased by about 2 million b/d at that time.
Disrupted refining operations due to weather add to the challenges of the world's efforts to transition away from fossil fuels. "Any problem in supply anywhere makes the market extremely volatile. Everyone knows there is no backup plan. We have no reserves, no additional production." Where is the surplus?" – Mr. Frederic Lasserre, Director of Global Research and Analysis Gunvor Group (Switzerland), worried.